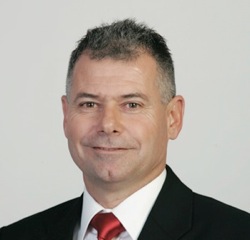 [Opinion column written by Shadow Minister of Tourism Zane DeSilva]
There has been a fair bit of discussion of late – largely emanating from the Bermuda Tourism Authority and its CEO Bill Hanbury – about the need for Bermuda to differentiate itself from the Caribbean.
For the most part, Bermuda is a unique product not the least of which because of its relative geographic isolation as a mid-Atlantic island, with a climate that for about six months or so, is unlike that found in the Caribbean proper.
On the other hand between May and September, one would find it difficult to not acknowledge that during those months Bermuda is just as Caribbean in terms of its climate, as any island to the South of us.
Notwithstanding that, with approximately 60 percent of its population of African descent holding strong ties to the Caribbean it's equally as hard to deny that Bermuda has a very strong Caribbean cultural influence as well.  But what is really important is the perception of the customer and on that front – based on over a lifetime of experience – the prospects for success in terms of this aspect of  the BTA's overall campaign is not assured.
I, like thousands of Bermudians of my generation, was born and came of age during the golden era of tourism in Bermuda. Tourism fueled Bermuda's economic growth during that period and positioned us as a market leader at the forefront of resort style tourism globally.
Bermuda then, besides being unhurried and a place with some of the best beaches in the world, was also a tourist destination that for millions was also known for its cachet. The Bermuda of that era was hip, it was cool, and it was a destination that attracted a rather affluent, discerning clientele, largely derived from the east coast of the United States.
The burnishing of this unique cachet was driven by the welcoming and engaging culture of Bermudians themselves who manned the industry, particularly at those levels that required one on one contact with the visiting guests. For those of my generation and older, tourism and hospitality was part of our DNA.
Yet, during a time when Bermuda routinely drew 400,000 to 550,000 airborne visitors yearly – largely from the US – if one would have done a survey in our largest markets then and asked the question as to where Bermuda was located, I would hazard to guess that most Americans at least would have said in the Caribbean. At a time when we were breaking visitor arrival records year over year, many people in those markets were just as confused about where Bermuda was as they seemingly are now.
Our biggest problem may lie in the fact that over the last two decades Bermuda has become known internationally – at least in our traditional markets – for being more of a staid, boring, off shore international business domicile at best and for others, an off shore tax haven at worst; rather than a top drawer resort tourism destination, catering to the high end visitor, as was the case up until the mid to late 1980's.
In other words we have become more of a place where the affluent come to do business, but not necessarily a place where they want to stay and have fun.
Today the BTA and its CEO seem more interested in distinguishing ourselves from the Caribbean than we are in creating a product that is superior to anything that the Caribbean and the world has to offer.
A recent news piece now claims that despite the claims of Tourism and Transport Minister Crockwell and his government, the former "Club Med" site is engulfed in controversy as to whether the St. Regis group which is owned by Starwood will be the preferred brand at the St. George location on behalf of the chosen developer the Desarollos Hotel Group.  This has arisen because the same St. Regis brand has entered into a prior and potentially conflicting agreement with the developers behind the Par la Ville hotel development project in Hamilton. None of which inspires market confidence.
The clock is ticking.
Over the next three years as Cuba comes on line and as major investment pours in there from the U.S the competitive environment facing Bermuda will likely intensify.
Cuba is new, hip and cool with a rich culture and a pristine environment still in many respects untouched by over development. It is also the type of place that the rich, hip young travelers that Bermuda used to attract in droves will be dying to visit.
To compete, we must move past the approach that argues that marketing can address what is essentially a product problem.  We must begin to give value for dollar, diversify and freshen our product through closing the deal on hotel developments, stimulate the expansion of smaller, Bermudian owned properties and be willing to become a more fun, more hip and more customer driven and exciting destination.
- Zane DeSilva

20 Most Recent Opinion Columns

Opinion columns reflect the views of the writer, and not those of Bernews Ltd. To submit an Opinion Column/Letter to the Editor, please email info@bernews.com. Bernews welcomes submissions, and while there are no length restrictions, all columns must be signed by the writer's real name.
-
Read More About
Category: All