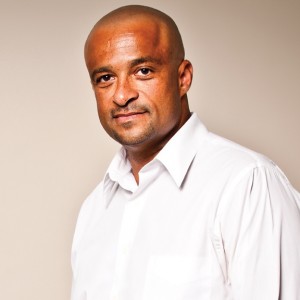 [Opinion column written by Education Minister Wayne Scott]
In our public schools today, there are excellent students making great strides forward in their education and achieving top grades in internationally recognized assessments. We have great principals and teachers who go above and beyond to ensure their students achieve to the best of their abilities.
We have committed parents and families who are engaged with their children's education. We are the only public school system in the world fully using the world renowned Cambridge curriculum. There are, however, students who are not achieving, parents who could be more engaged and other longstanding issues that have been a disservice to our students and community for far too long.
During the last two years, much work has been going on in the Department of Education [DOE] to build upon the five-year education reform plan started in 2010 and to ensure we provide the best opportunities for our children to compete, not just in Bermuda, but against a globalized workforce in which technology is rapidly changing the landscape and national borders are becoming less important.
My colleagues and I want to get public education working better – for students and teachers and for people across the community who need qualified employees. We need to equip our students with the tools to succeed and help drive our economy forward.
I believe a good quality education is the best avenue to ensuring success in life, and our commitment is to ensure every student gets the opportunity, resources and support they need to succeed.
The following list highlights current initiatives designed to make that happen:
An Education System Improvement Plan is in place to provide clear guidance to educators to strengthen student performance. In the past year, this plan has seen teachers undergo professional development in the areas of literacy, mathematics and inclusive and special education.
The Bermuda National Curriculum upgrade is underway to ensure that content and instructional practices remain current.
The Early Childhood Education Development Screening has been expanded because of the positive lifetime benefits early education preparation confers.
Teacher development continues. At the beginning of the current school year, preschool teachers participated in workshops on how to design 'emergent environment' classrooms to foster student inquisitiveness and responsiveness. Teachers are also engaged in professional learning and development with a focus on teaching literacy and critical thinking, mathematics and problem solving, as well as incorporating special education needs into schools.
The rollout of the 10-point Middle School Transformation Plan is underway, with its focus on high-impact actions to improve the learning outcomes for middle school students.
The Education system recognizes that not every student is destined to become an accountant or lawyer or to work in international business. As part of our Career Pathways programme, the Middle School technical curriculum will become a licensed provider of City and Guilds technical and vocational certifications. This enables the DOE to carry technical courses from Middle School to the senior levels, offering students more options to find a career that fits their interests and proper training to develop their knowledge and skills.
We are working to grow parental and community involvement in student education. The newly established Parent Team within the DOE is reviewing ways to maximize parent involvement in the education system. Changes to the 1996 Education Act are in the works to help the DOE manage schools more efficiently and to get parents more engaged in system improvements.
The process to recruit a Commissioner of Education, which is the responsibility of the Board of Education, is also well underway.
Throughout all these activities, I am committed to collaborating with unions, principals, teachers, parents and other stakeholders to make sure our work contributes to student success.
The goal of government is to deliver a first-class education that helps students reach their full potential. The One Bermuda Alliance Government promised great schools for great kids and the steps listed above are helping to bring this about.
I am committed to Education for the long haul and to making sure the system is managed with one goal in mind – student success.
This synopsis is just a brief overview of the important changes underway to make Bermuda's public school system work better for students. Readers can find out much more on our website, www.moed.bm.
The future is bright and I expect improved academic performance in the years to come. But it will take the engagement of the entire community to give our children the best chance to succeed.
- Wayne Scott


20 Most Recent Opinion Columns

Opinion columns reflect the views of the writer, and not those of Bernews Ltd. To submit an Opinion Column/Letter to the Editor, please email info@bernews.com. Bernews welcomes submissions, and while there are no length restrictions, all columns must be signed by the writer's real name.
-
Read More About