[Updated] A four foot, two inch squid washed up on the South Shore today [Mar 27], with the specimen now on its way to the Aquarium for analysis. In a Facebook post, Choy Aming said, "This just washed up on South Shore. 4 foot 2 inches and fully intact. On its way to the Aquarium for analysis. That's a first for me."
Update 1.06pm: Mr Aming said that this is a Rhomboid Squid, also known as Diamondback Squid.
He explained that they normally stay so deep in the ocean that they are not often seen by people. Mr Aming, who frequently dives, told Bernews he has never seen before while diving, but has seen their egg sacs before.
Mr Aming explained that he himself didn't actually find it, Travis Lewis did, with Mr Lewis calling him once he found it on at The Reefs on the South Shore. He said while they didn't weigh it, he would guess it weighed around 40lbs.
Photos courtesy of Mr Aming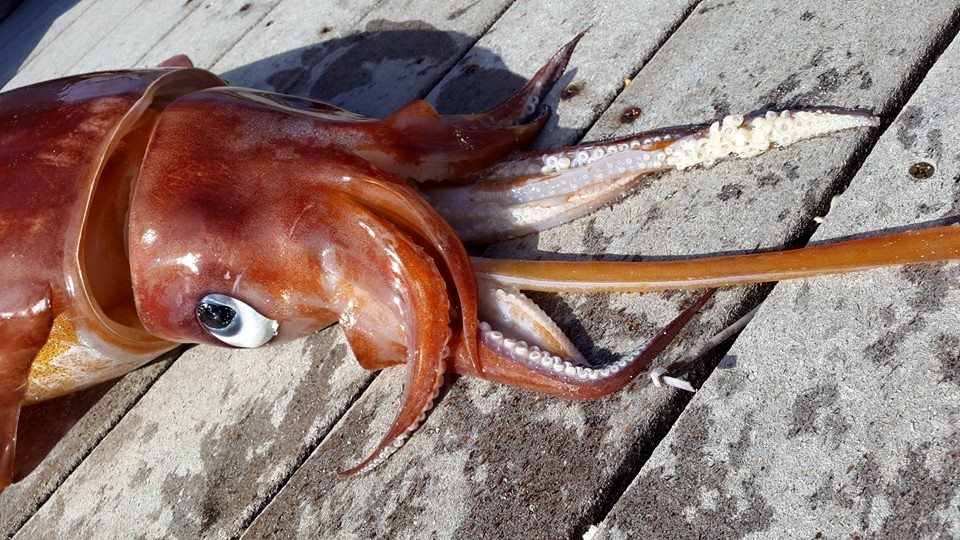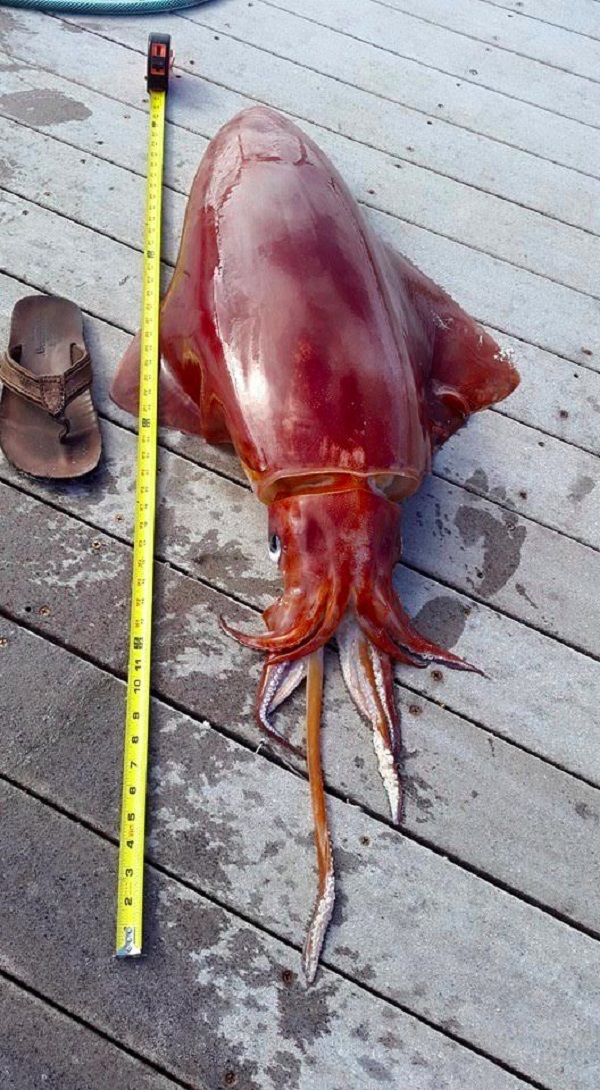 Read More About
Category: All, Environment, News