The tall ship Fryderyk Chopin recently paid a visit to St. George's, making for a graceful sight as it cruised gently through Bermuda's waters, with white-roofed buildings providing a stark backdrop to the vessel's arrival.
The Fryderyk Chopin was designed by Polish naval architect Zygmunt Choreń and launched in Dora Shipyard in Gdańsk, Poland, bearing the name of the 19th century Polish composer.
After being chartered for a year by West Island College in Nova Scotia, the Fryderyk Chopin was operated by private Polish university the European School of Law and Administration.
According to the vessel's official website, it boasts a length of 55.5m, with a hull length of 44.5m, length between verticals of 38.78m, a width of 8.5m, a draft of 3.8m, masts 37m from the waterline, and a freeboard of 6.11m.
Under engine, the ship can attain a maximum speed of 9kn, while it can reach 16kn under sail, all with a crew of 53, including 7-8 professional crew.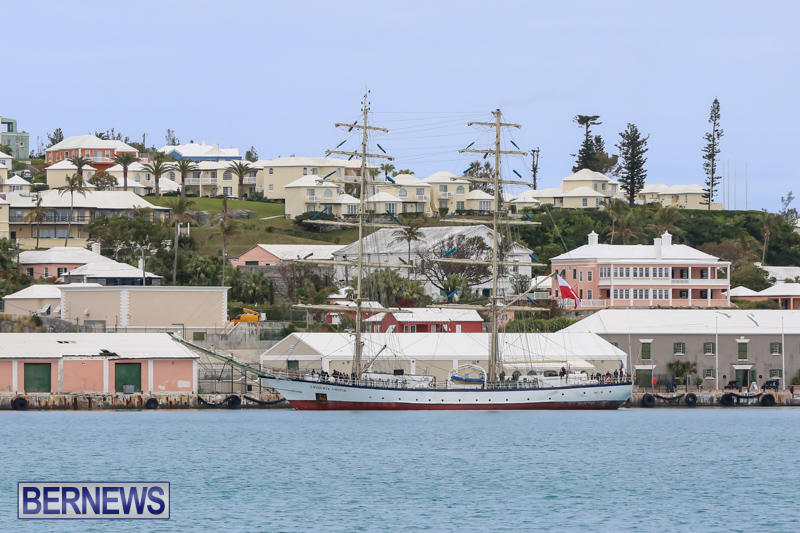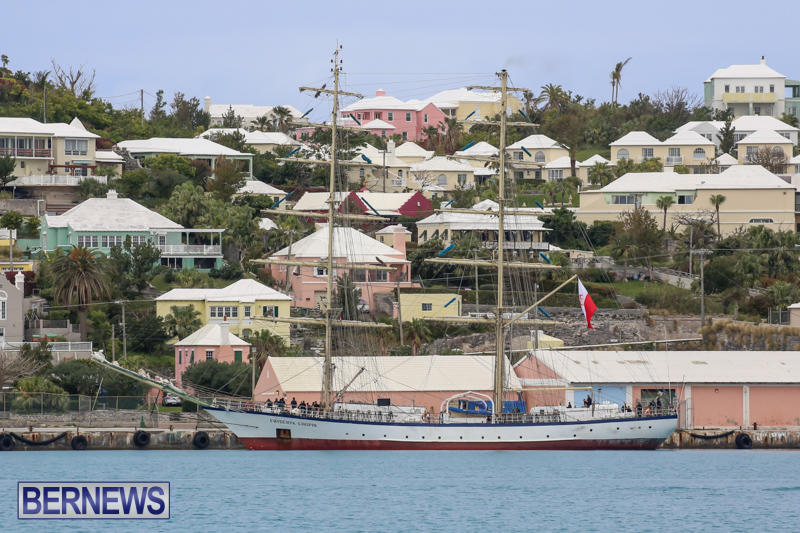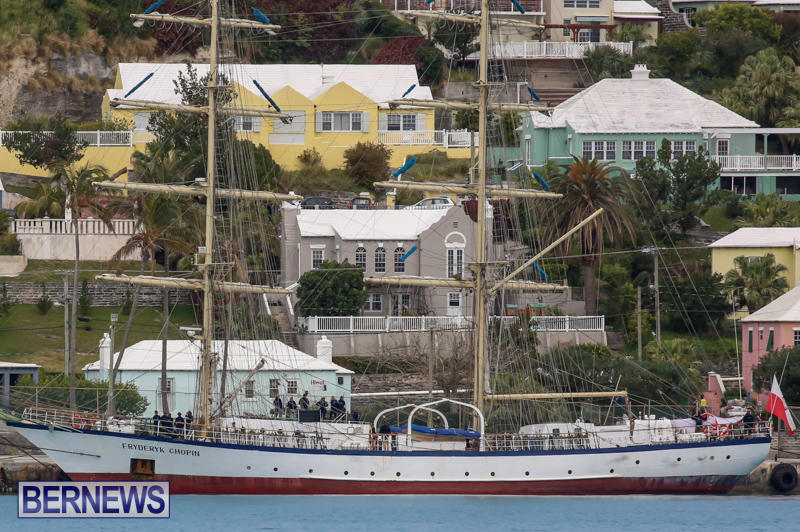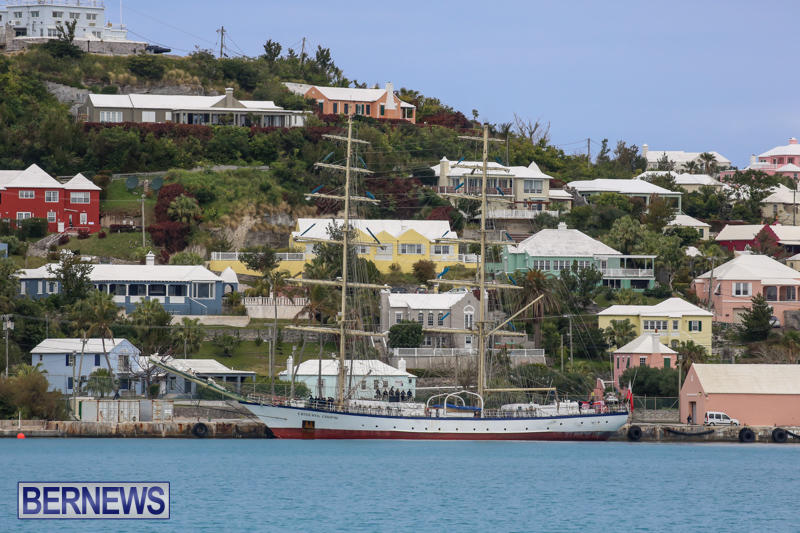 Read More About