The Dutch-flagged sail training vessel "Eendracht" berthed in St. George's today [Feb 23] after stopping by the island for a crew transfer.
The vessel sails as a training vessel and arrived in Bermuda from Marigot, St. Martin and is scheduled to depart on Wednesday to Horta, Azores. Eendracht is one of Holland's largest three-mast schooners and participates in Tall Ships Races.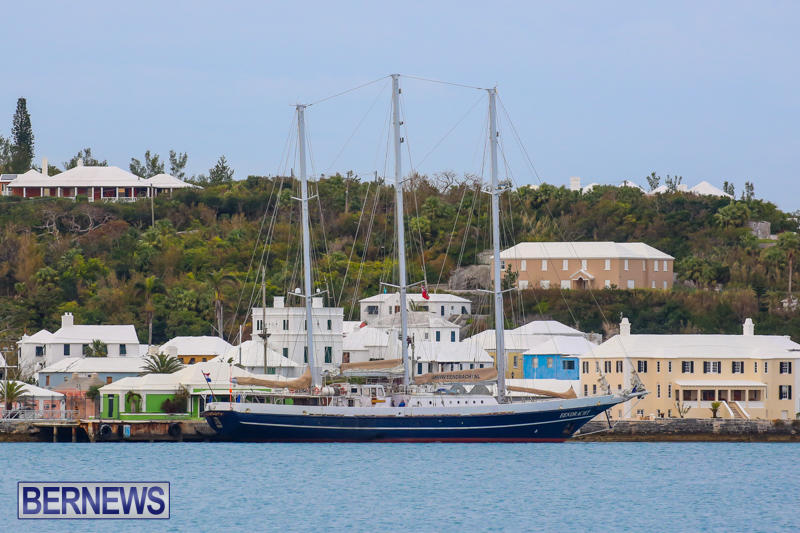 There are fourteen Dutch crew on board with five due to be transferred while in port.
Twenty seven trainee students from the Kazakhstan Maritime Academy made the trip from St. Martin with one writing on the vessel's online blog, "We are just students of the first year of studying and we have an excellent opportunity to have a practice in the Eendracht, and in our point of view it is a big step for our future marine career.
"During the first week on board of the Eendracht we got a lot of experience from crew, sea life and watch work. I would like to tell you about my first impression about the Eendracht.
"When I saw her at first time I was so surprised, because I couldn't understand how we are going to live here. She looked like a small house on the big ocean, like a small star on the sky. But after some moments we knew that the ship is the whole world in one vessel."
Read More About
Category: All