Bermudian equestrians have been busy furthering their experience as three of them recently traveled overseas to compete.
Three riders went to The Winter Equestrian Festival [WEF], which is one of the largest and most comprehensive horse shows in America held at the Palm Beach International Equestrian Center's [PBIEC].
Running from January to April 1, the PBIEC opens for 12 weeks, attracting more than 3,000 horses and 2,800 riders from 49 states and 30 countries and features Hunter, Jumper and Grand Prix riding, making it the largest and longest running equestrian competition in the world.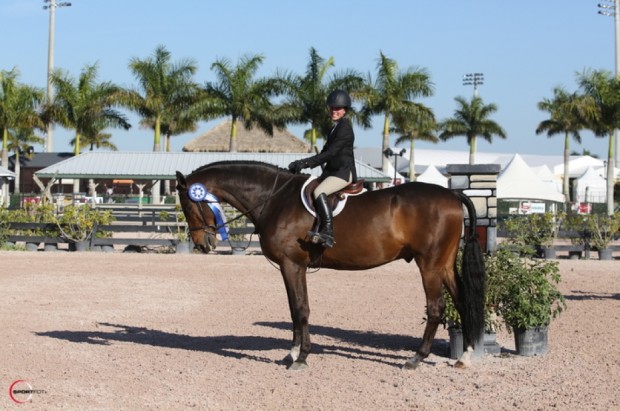 Riley Correia from Inwood Stables and Kristen Bean and Clare Tomlinson from Hinson Hall Stable participated in this event in February.
Riley Correia rode Vinchenza, a leased horse from Castlewood Farm, and was coached by Alan Korotkin and Susan Tuccinardi. Both Riley and Kristen were generously hosted by Mandy Cabel, a Bermudian living in Florida at Rocksteady Farm in Wellington, Florida.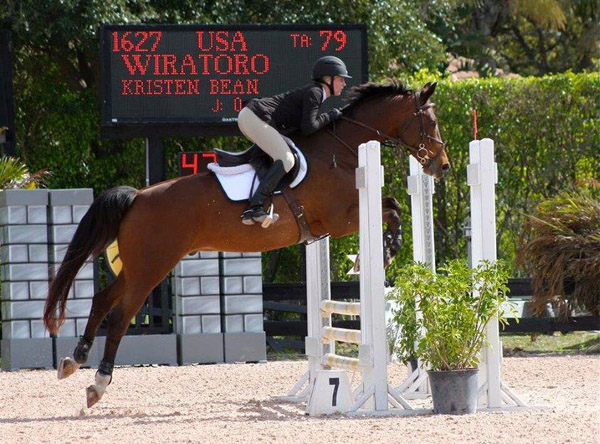 Riley competed in the Low Children's Jumper Division [1.05m] and training classes [schoolings]. After two clear rounds in training, she competed in the Speed class, placing third out of 32. Riley used her National Junior Athlete Award to fund this experience.
This was Kristen's first time participating in a AA Horse Show and she had a terrific show, placing first, second, and fourth, and getting the Reserve Championship for Child/Adult Training Jumpers class on Wiratoro owned by Mandy [Mayne] Cabel of Rocksteady Farm in Wellington FL.
She competed against adults and children with over 40 people in each class per day. Kristen was coached by Alan Korotkin and Susan Tuccinardi of Castlewood Farm also of Wellington FL.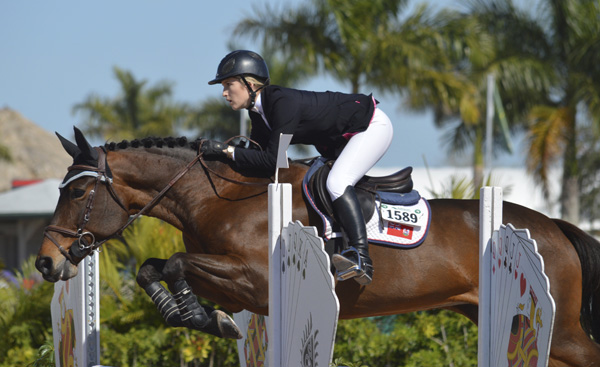 Clare Tomlinson showed in hunter and equitation divisions during week 6 at WEF, and trained with Patti Harnois and Cathy Grady. She rode a 16.3 beautiful horse called Chevy – "Castle Walk". They competed in 3' Open Hunter classes and came eighth and tenth out of 41 entries.
Clare also did the THIS Medal Class, scoring 75. In the 12 to 14 equitation, Clare placed first in one of the 2'9" rounds and was Reserve Champion overall. On Clare's final day, she and Chevy competed in Low Children's Hunter 2'6" and then the Low Children's 2'6" Classic with the top 15 returning. They got scores of 85 and 88 and came first in this final class out of 51 entries.
Read More About