Two students from the Netherlands, who are doing a school project about the Bermuda Triangle, are asking for feedback about how Bermuda residents perceive the Bermuda Triangle and all the stories that surround it.
The students have posed a series of questions that they would like locals to answer, such as what we think about the stories surrounding the Bermuda Triangle, and whether we believe the Triangle to have an impact on our tourism and business landscapes.
The students said, "We are Verena and Cynthia and we are from the Netherlands. We have to make a report for school. This investigation is about the Bermuda Triangle. In order to make it perfect, we need the opinion from the inhabitants of Bermuda."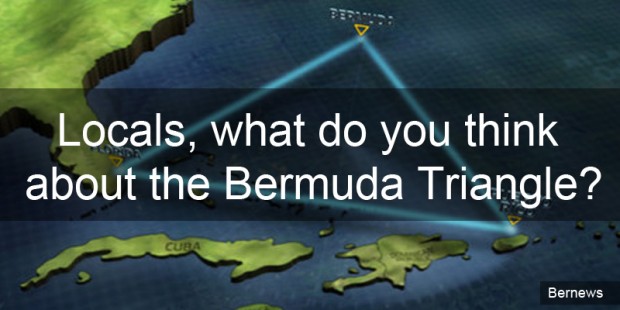 "We chose Bermuda because everyone is able to speak English and of course it is the main island. If you say Bermuda, you immediately think about the Bermuda Triangle. We are doing this for a school project that is very important for our exams. We hope you could help us out.
"We have some questions that we hope you could fill in for us. The questions are made for inhabitants of Bermuda," the students added.
How do you think about all the stories or mysteries that exist about the Bermuda Triangle?
Do you believe them [or some of them] or do you think it is absolutely nonsense?
Does it pull many tourists [because in our picture it pulls a lot of tourists, but we are not sure about that]?
Do you think that the Bermuda Triangle has to do something with the many investors and companies that are settled in Bermuda?

If you can assist these students and provide your thoughts as to what you, as a local, think of the Bermuda Triangle in general and their questions in particular, please leave a comment below and we will pass all feedback onto the students!
Read More About