Earlier today [March 19], the Premier Michael Dunkley, Minister of Public Works Craig Cannonier, and the Minister of Economic Development Dr. Grant Gibbons conducted a site visit in Dockyard to get an update on several projects taking place in the area.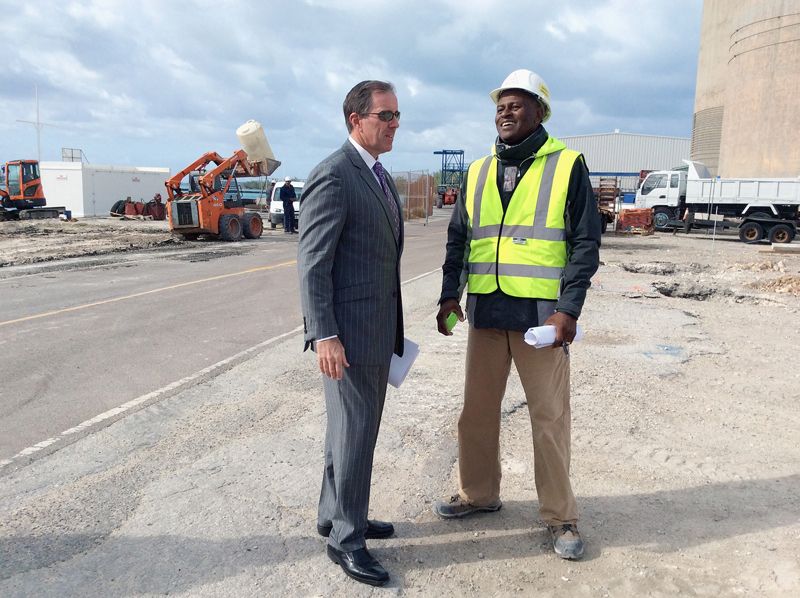 Currently Dockyard is a hub of construction activity, with work underway to prepare Dockyard for the America's Cup, as well as work being done to repair Kings Wharf, which was damaged during Hurricane Gonzalo.
The Premier and Ministers had an opportunity to view the South Basin dock where construction is being done for the Oracle team bases. They also had an opportunity to review additional refurbishment works taking place on some of the older buildings in Dockyard for America's Cup purposes.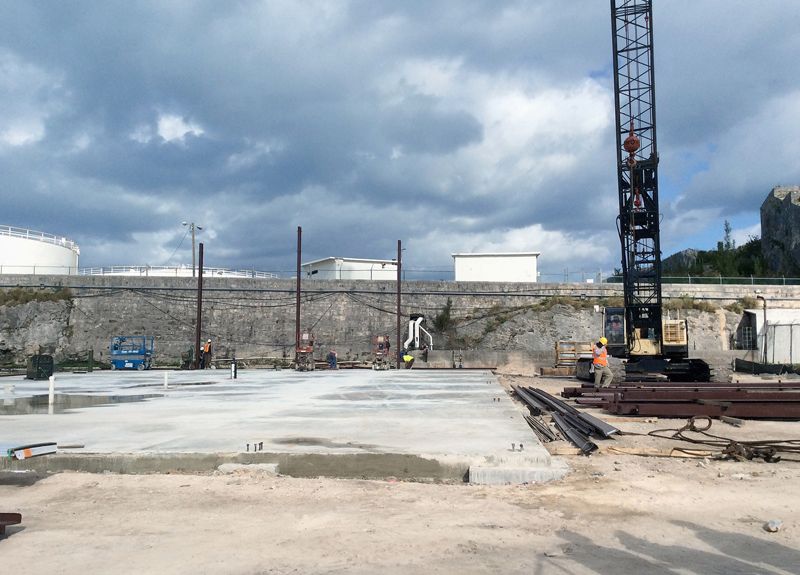 Meanwhile, construction to repair Kings Wharf have been ongoing since Hurricane Gonzalo, and according to technical officers within the Ministry of Public Works the "works are progressing well in advance of the forthcoming cruise ship season".
Premier Dunkley said today, "My Ministerial colleagues and I were very pleased to visit Dockyard to assess the construction progress for Kings Wharf and the America's Cup. Dockyard is certainly a hub of construction activity and it was gratifying to see Bermudians hard at work preparing the area for the cruise ship season. I want to commend Crisson Construction, the main contractors at Kings Wharf, and the team of technical officers at the Ministry of Public Works who are doing a stellar job in getting things done in a swift and professional manner.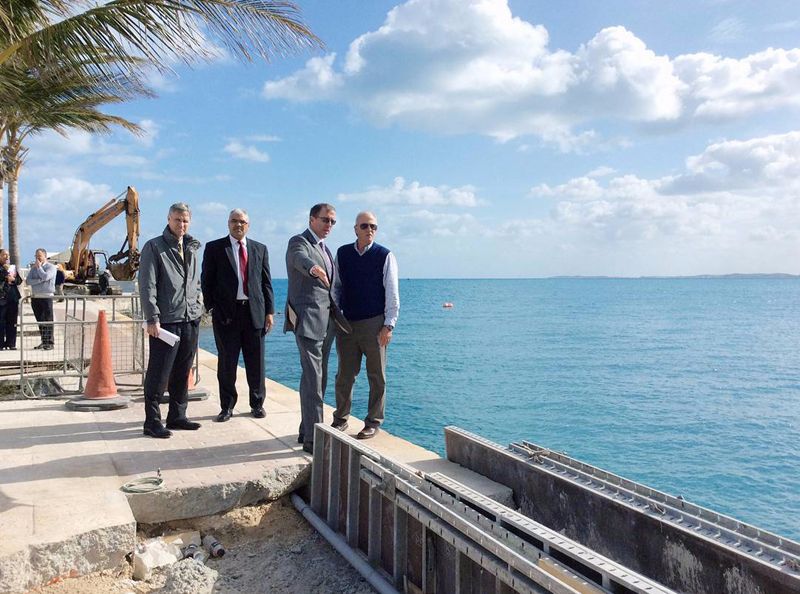 "We also appreciated having an opportunity to see the works taking place regarding the America's Cup. The America's Cup development in Dockyard represents a significant investment by the Government as well as the America's Cup Event Authority towards the transformation and restoration of Dockyard. As has been said previously all the development associated with the America's Cup is designed to be sustainable and in the best long-term interests of Bermuda. So it was exciting to see the reality of the America's Cup infrastructure taking shape first hand."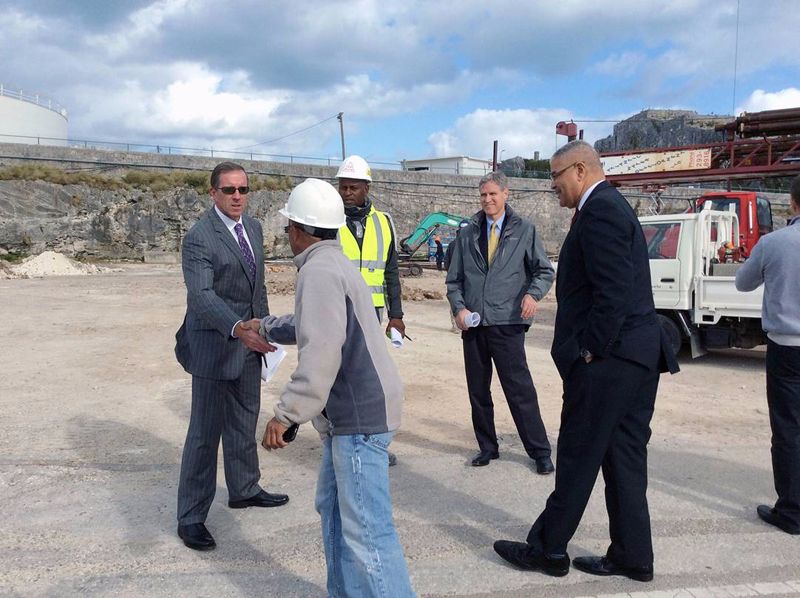 Today's site visit was led by West End Development Company [WEDCO] General Manager Andrew Dias. Also present today was Jasmin Smith, the Government's America's Cup Liaison Officer, Peter Durhager, the ACBDA Chairman and Alan Burland president of BCM McAlpine.

Read More About