[Updated] As many people may have noticed, there is a helicopter buzzing overhead today [Apr 15], having flown from the west end, to Devonshire, then traveled back to the west end.
The Governor and his ADC get ready to board the helicopter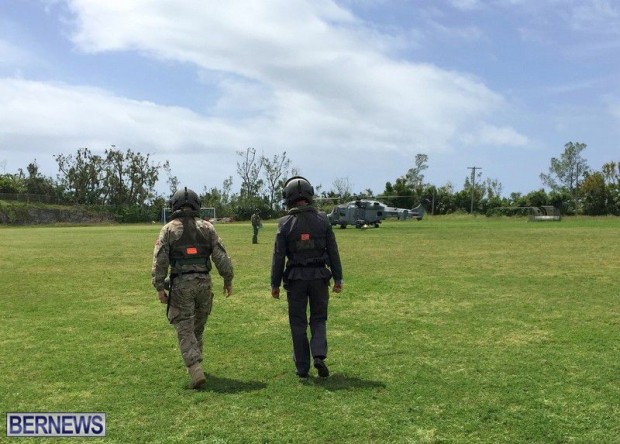 The helicopter, which is off the Royal Navy's HMS Lancaster which is presently in Dockyard, landed on police field at just past noon today, where it was seen picking up Governor George Fergusson and his ADC Captain Clifford Powell.
The noise of the helicopter, an unusual sound over Bermuda, attracted some people, with a few onlookers making their way to police field where they watched the helicopter take off.
Update 2.27pm: The helicopter appears to be flying over the entire island, as we also caught the photos below over St. David's at around 2.10pm today.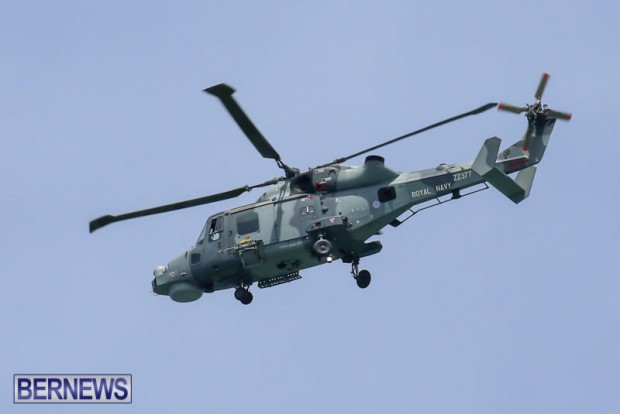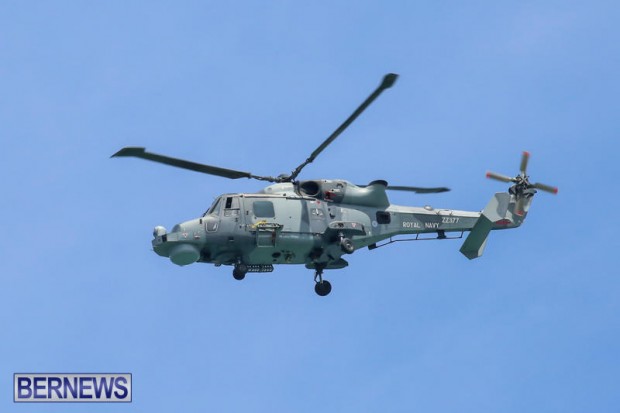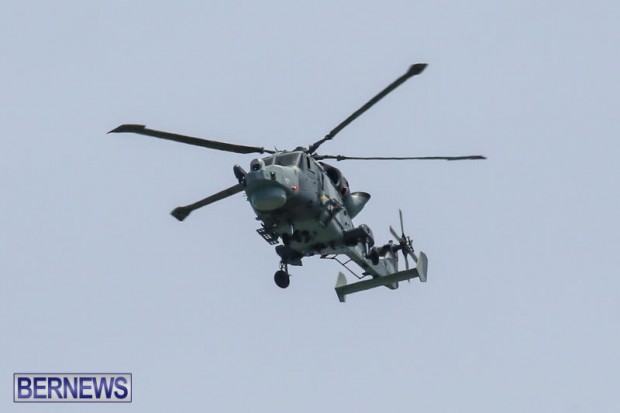 Read More About