The Bermuda Foster Parents association will be hosting their annual Charity Golf Tournament over three days from June 5 through June 7, with all proceeds will go towards the Foster Parent Association, including a million dollar hole-in-one shootout.
A spokesperson said, "One scholarship, 'The Glenda Edwards Continuing Education Scholarship,' will be awarded to an outstanding foster child that is now ready to begin the next chapter of their lives in university.
"Many times our foster children do not have the financial support or family support to continue their education, this scholarship gives them that opportunity. The Foster Parent Association believes that "The Children Are Our Future" and we hope to continue to change the lives of the children of Bermuda with your continued support."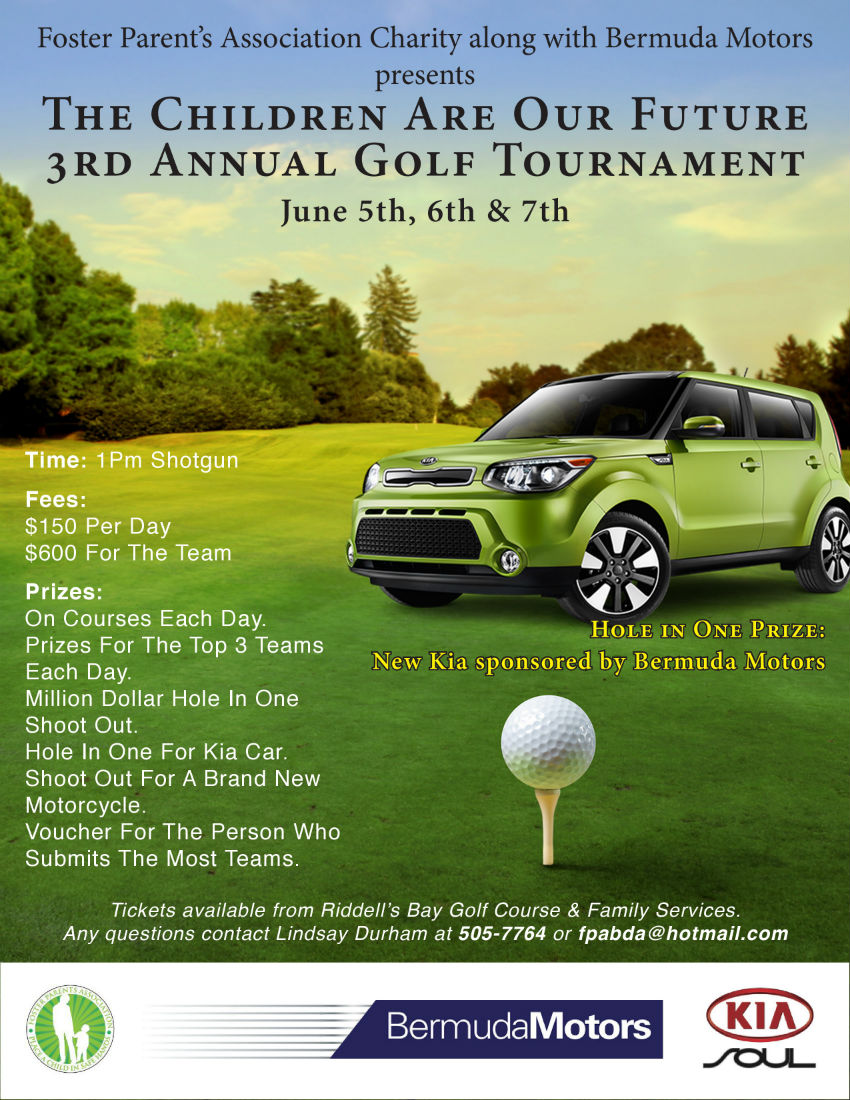 "This year's annual tournament will be hosted at Riddell's Bay Golf and Country Club. The tournament will begin on Friday, June 5 and the format will be a two ball Stableford tournament with a shotgun start at 1.00pm. On Saturday, June 6 and Sunday, June 7 it will be a shotgun start at 1.00pm played in a captain's choice format with teams of four."
The fees for the tournament are $150 per day, $600 for the team. Prizes will be awarded to the top three teams each day.
The tournament will include a million dollar hole-in-one shootout, a hole-in-one shootout for a Kia car, and a hole-in-one shootout for a new motorcycle.
Tickets are available from Riddell's Bay Golf Course and Family Services.
Read More About