Keith and David Smith recently won the fifth annual Knights Charity Golf Tournament, with the event serving to honour Gary Fray.
Kim Swan, 2019 honoree and tournament spokesperson, said, "For Keith Smith, former Bermuda Open Champion from the 70s and winner of the World Cup Americas Zone Qualifying in 1984 with me, it was a proud moment.
"Although, Keith Smith is now a super-senior professional golfer, he still enjoys competing regularly, but to be able to win with his talented son David against a very competitive field of professionals and amateurs is a proud family moment and testament to an esteemed golf career.
Richard Knights & Gary Fray: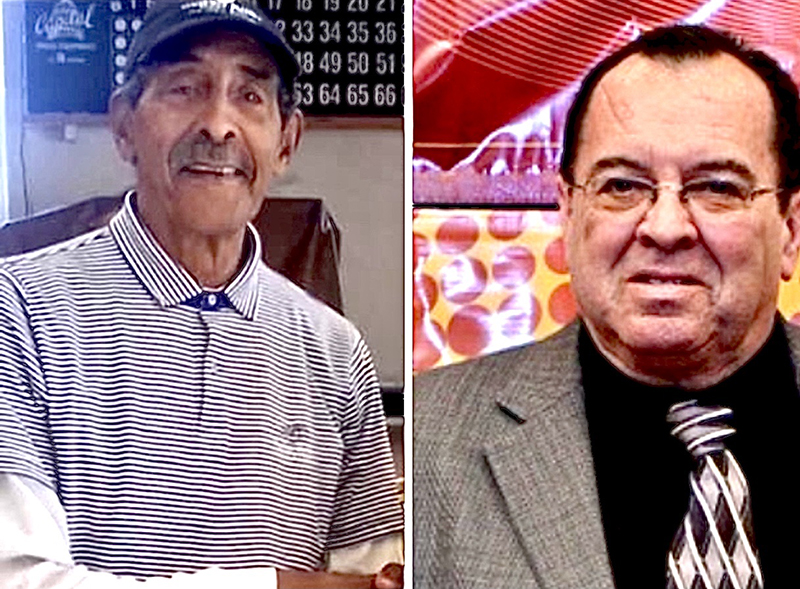 "Tournament Organizer Richard Knights deserves credit for his vision, the fellowship he generates through this golf event.
"This year's event was curtailed due to health procedures with original date postponed in December to allow contestants to pay homage to departed sporting legend Jerrylynn Simons.
"Gary Fray is this year's honoree at the fifth annual Richard Knights Charity Golf Tournament, but due to health protocols, a presentation has been deferred. Notwithstanding, the committee wants to publicly pay homage to Gary Fray and notified contestants beforehand that he is this year's honouree.
"Gary Fray was an outstanding cricketer in his younger years, representing Warwick Workman's Club in domestic cricket and Somerset Cricket Club in Cup Match.
"But it has been through his unswerving dedication to sport's administration at Warwick Workman's Club and on the executive of the Bermuda Cricket Board that would gain him international recognition from the ICC.
"Throughout the years, Warwick Workman's Club has remained a pillar of strength within the community and that proud legacy can be associated to the commitment of Mr. Gary Fray and the team at Warwick Workman's Club.
"The 2020 Knights Charity Golf Tournament has selected Big Brothers Big Sisters to benefit from the proceeds. A huge thank you to Darron Swan, Dwayne Gibson, and the Belmont Hills Team."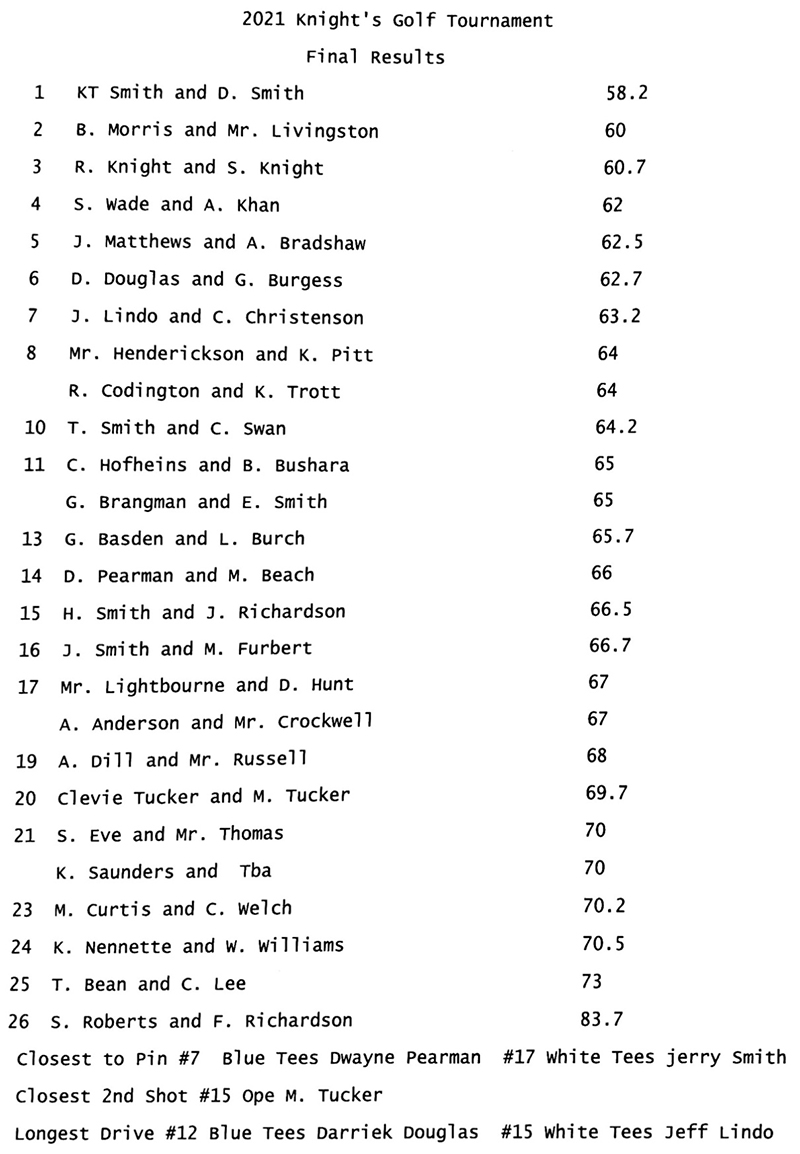 Read More About