Bermuda Civic Ballet Summer School classes got underway on July 6, with the first class delivered by James Waddell to some 20 Civic dancers.
A spokesperson said, "Mr. Waddell, who has been dancing since he was a toddler, is a member of the company of Royal Ballet of Flanders. In the past season he has danced in Onegin, Don Quixote, and Flanders Fields.
"This last was a particular thrill to him, as one of the founders of Civic, Oscar Harmos, danced in the original production in the 1930s. Oscar Harmos was the husband of Madame Ana Roje, who was a great inspiration to the dancers of Civic, especially Patricia Deane Gray and Coral Patterson Waddell, James's mother."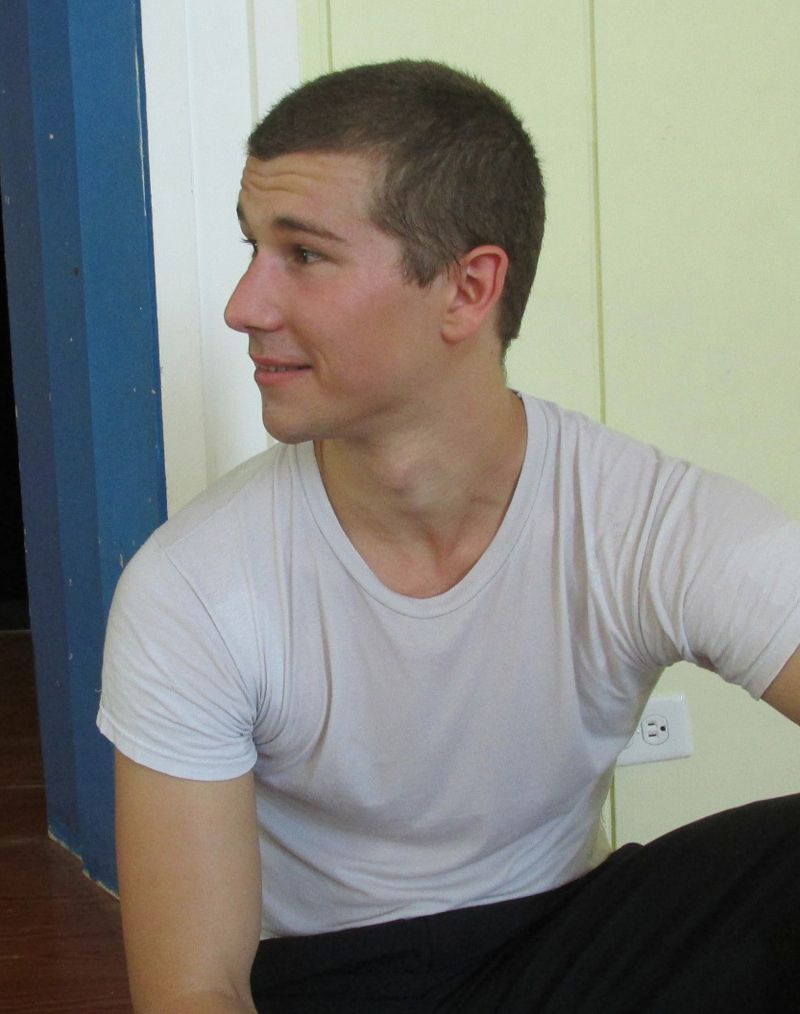 "James is enjoying being home for the summer, and he is joined this week by his friends Laurie McSherry and Nancy Osbaldeston from RBF.
"All three are participating in Civic's Summer Selections 2015, to be performed at the Earl Cameron Theatre, City Hall, August 6 and 7. James and Nancy will dance the pas de deux from Don Quixote, and Laurie and Nancy will dance the pas de deux from The Bluebird. These will be a great treat for lovers of classical ballet.
"To show their other side, James and Laurie, joined by Bermudian Malachi Simmons, will dance a modern, entertaining piece, PIAF, choreographed by Pascal Rioult."
After class, Malachi Simmons said, "This will be good for me – I'll be able to develop some ballet skills, which will be useful for me."
"Malachi is working as a professional dancer in England, and is delighted to be invited back to Bermuda by Civic to show local audiences what he has learnt and how his skills have developed."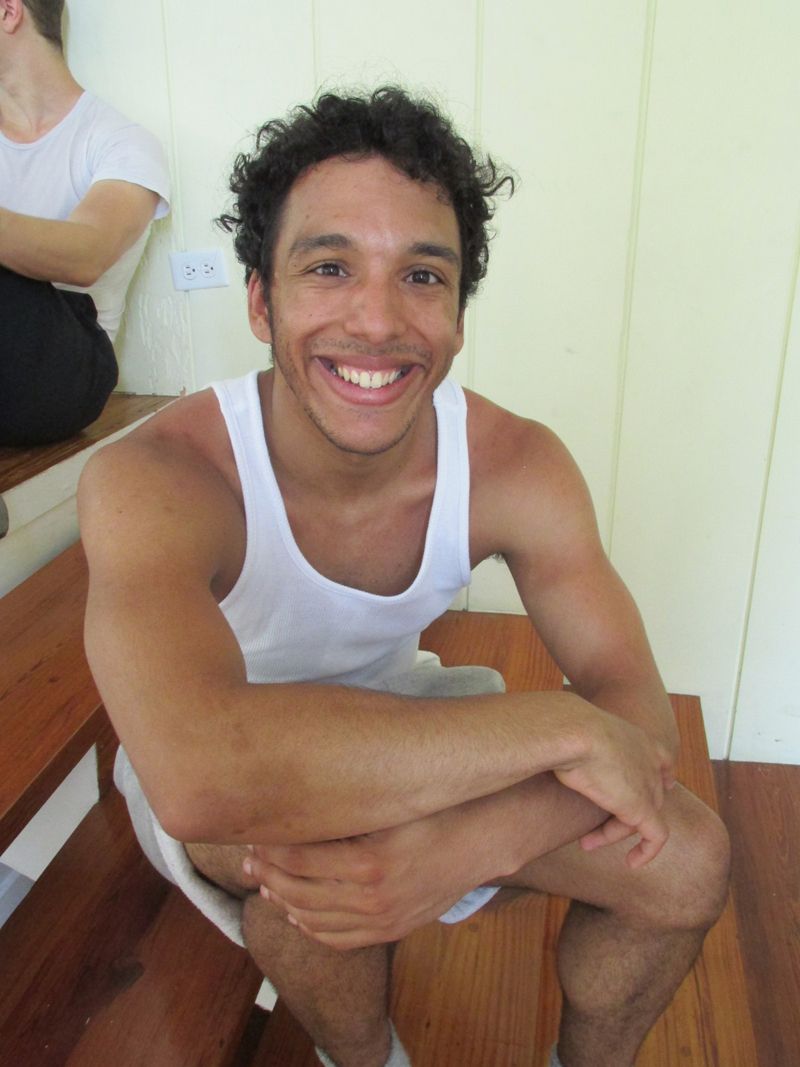 "For his appearances with Civic, Malachi is choreographing a new piece, which involves a lot of breaking/capoeira influences, and will entail very physical contact work. He has invited three male dancers from Bermuda to join him, and is eager to get going with rehearsals.
"He is also looking forward to broadening his repertoire by dancing in the Rioult-choreographed modern piece, PIAF.
"Two talented and exciting young Bermudian dancers, one classical, the other very modern – what a pleasure it will be for the audiences to see them both on the same stage, together and apart."
Tickets, which cost $40 for adults, $30 for seniors, and $20 for students under 18, are available through ptix.bm, or by emailing info@ptix.bm or calling 278-1500.

Read More About
Category: All, Entertainment