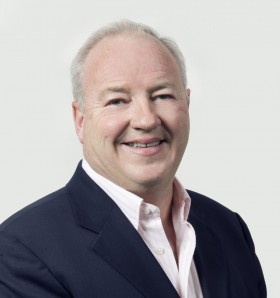 Hamilton Underwriting Limited, the Lloyd's managing agency of Bermuda-based holding company Hamilton Insurance Group, today [July 27] announced that Trevor Carvey has been hired as Head of Treaty.
Mr. Carvey will report to Chief Executive Officer of Hamilton Underwriting Limited Dermot O'Donohoe. He will be responsible for the development of a profitable reinsurance treaty portfolio for Hamilton's Lloyd's syndicate, complementing other lines of business written within Hamilton.
"I am delighted to welcome Trevor to the team," said Mr. O'Donohoe. "Since acquiring Syndicate 3334 in April, we have focused on establishing the infrastructure needed to support the business plan for 2016 that we have submitted to Lloyd's. Trevor's addition marks the start of our product diversification and, as such, represents an important milestone in the development of the syndicate."
Chief Executive Officer of Hamilton Re, Kathleen Reardon, echoed Mr. O'Donohoe's remarks.
"We're thrilled that Trevor is joining the Hamilton group," said Mrs. Reardon. "He is a highly respected underwriter and portfolio manager who will add valuable insight and perspective to the groupwide team as we seek to expand the offerings available to our clients."
Trevor Carvey joins Hamilton Underwriting Limited from Markel Europe where he held the position of Executive Vice President and Chief Underwriting Officer. Mr. Carvey was also Branch Manager of Markel Europe's UK branch and Group Leader of Markel's Specialty Practice Group.
His more than 30 years' industry experience also includes four years at Harbor Point Re/Alterra Re UK as Branch Manager and an equivalent time at Arch Reinsurance Ltd as Chief Underwriter, Marine & Energy. He has also held senior management positions at GE Frankona Re, Europe, and Folksam International Insurance.
Mr. Carvey held "Approved Person" status from both the Prudential Regulation Authority [PRA] of the Bank of England and the Central Bank of Ireland [CBI].
Read More About