The Bermuda Boxing Federation [BBF] has welcomed its executive team for 2015/16, with Leroy Robinson serving as Acting Treasurer, Nathan Dill as President, Leo Richardson as Vice President, and Lori Burchall as Secretary.
The BBF said, "This team will be responsible for formulating a strategic plan for a national boxing program, expand representation of our island in international amateur boxing competition, promote youth involvement in the sport, improve the culture, and operation of the BBF, increase membership, and of course to action the organization's objectives as outlined in the BBF's constitution.
"The BBF will continue to function as the local governing body for amateur boxing through the sanctioning of boxing events in strict accordance with AIBA guidelines.
"We invite all persons in the community with a passion for the sport of boxing to join with us. For membership, additional information or to be added to our mailing list please email bermudaboxingfed@gmail.com."
Left to right: Leroy Robinson Acting Treasurer, Nathan Dill President, Leo Richardson Vice President, Lori Burchall Secretary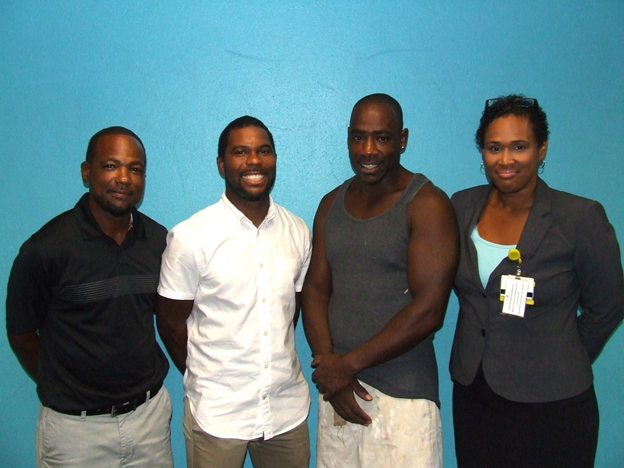 Read More About