The Ministry of Tourism Development and Transport today announced that United Airlines will provide non-stop service to Newark throughout the winter, beginning November 20th, 2015.
The airline will operate three flights per week; Monday, Wednesday and Friday. The flight departs Newark at 11:38 am and arrives in Bermuda at 2:52 pm. The return departs Bermuda at 3:50pm and arrives in Newark at 5:25pm.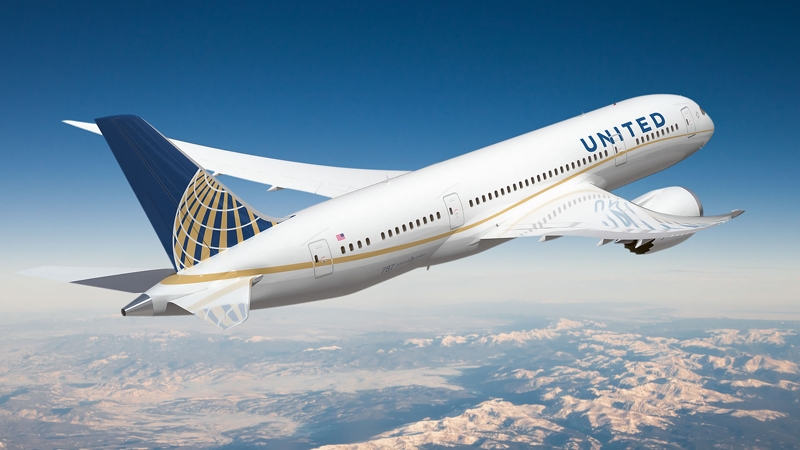 In 2014 United Airlines chose not to fly to Bermuda during the slower winter season, opting instead to utilize its aircraft in markets that were in peak season demand.
Minister of Tourism Development and Transport Shawn Crockwell said, "Having obtained feedback from the international business and tourism sectors, it was determined that convincing United to return to Bermuda this winter was essential and that having flights on Mondays and Fridays was especially important to the international business community and it ensures continued employment for local United employees."
General Manager of the LF Wade International Airport, Aaron Adderley added, "Feedback from the tourism and business sectors was key in determining the importance of having the United service reinstated for the winter.
"Airlines have been making winter scheduling adjustments for their Bermuda routes over the past few years in response to passenger numbers. That's why it's important that this flight and all of our winter services, improve year over year to ensure that we maintain our desired level of flight services year round."
CEO of the Bermuda Tourism Authority Bill Hanbury said, "All year long the Bermuda Tourism Authority [BTA] has worked in partnership with the Department of Airport Operations on airlift. Because Bermuda's airlift capacity affects more than just the tourism industry, I convened a panel of leaders across the local economy to strategise solutions.
"The panel concluded the number one priority was to ensure the United Airlines flight from Newark flew through the winter. Mission accomplished – accomplished not just to the benefit of the BTA, but to the benefit of every Bermuda resident who relies on air travel. We're grateful for the successful collaborative effort with Minister Shawn Crockwell, the government and our long list of partners in the private sector.
"As the destination marketing organisation for Bermuda, it's the BTA's job to fill as many of these seats as possible with group and vacation travellers. Our marketing team is working directly with the airlines to accomplish this goal. Plus you will have already heard some of our winter plans for golf, nautical and other sports tourism initiatives. We have more strategies rolling out soon to create additional demand."
Below is a snapshot of the actions taken this year by the BTA on the subject of airlift:
Compiled & analysed air data to assess impact of lost capacity during 2014/15 winter months 04/01/15
Convened think tank of a cross-section of local leaders 05/06/15
Airlift planning session with core stakeholders: DAO, BHA, ABIR, ABIC, Chamber, BDA, etc. 05/22/15
Conducted survey of 300+ stakeholders across local economy 06/10/15
Met with United Airlines to discuss EWR winter service 07/08/15
Met with Delta about winter air service 08/03/15
Reconvened core stakeholder group to share progress 08/26/15
BTA assisted Minister and airport officials at World Routes Conference to meet with potential new carriers 09/19/15
Reported progress to date to BTA Board of Directors 09/23/15

Read More About