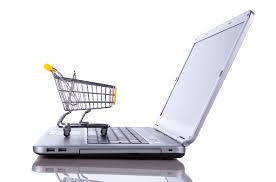 The 7-part Inspire eBusiness workshops, sponsored by the Department of E-Commerce and coordinated by the Bermuda Economic Development Corporation, will continue on October 14th.
The informational seminar, covering the "Local requirements and regulations for E-businesses", will take place at the Bermuda Chamber of Commerce from 5:30-7:00pm.
This second workshop will feature a panel with speakers from the Department of Consumer Affairs, the Department of Social Insurance, the Department of Health Insurance, the Pension Commission and local law firm Amicus Chambers.
The seminar aims to cover the rules and regulations that aspiring entrepreneurs need to meet to be in compliance with Bermuda's legal system and to launch their businesses on the right footing.
Existing e-entrepreneurs and those starting online businesses can take advantage of this and other free lunchtime and evening workshops by simply signing up at www.inspireebusiness.bm.
Entrepreneur Nhuri Bashir, who has taken part in the Inspire eBusiness workshops as a panel member said, "One of the undeniable facts of our current economic climate is that businesses with a strong ability to use technology to deliver their products to the world will outperform their counterparts who do not.
"The inspire e-business sessions are providing Bermudians with the tools and the knowledge necessary to capitalise off of the technology wave. If you are a budding e-entrepreneur or just looking to network, they will be well worth your time!"
Upcoming seminar topics include: Customs and the BEDC Letter of Credit, Using Social Media to Drive Traffic to your Website, Processing Online Payments and Cybersecurity, Finding Financing for Your Business, and How to Build your e-Commerce Presence – Websites 101.
The Inspire eBusiness initiative was launched in 2014 to support and encourage the development of local e-commerce business in Bermuda. It aims to educate existing and potential entrepreneurs about the process of starting an online business and setting up e-commerce on their websites.
To register, go to www.inspireebusiness.bm, email Ondreyah@bedc.bm or call 292-5570.

Read More About
Category: All, Business, technology