Premier Michael Dunkley released the 2015 edition of the Bermuda Facts and Figures publication from the Department of Statistics, which contains various statistical data and information.
The Premier said, "This booklet contains an array of statistical data and information pertaining to Bermuda's economy. It highlights social, economic and geographic data for selected years and also contains historical notes on the development of Bermuda since the 16th century.
Page extracted from the report: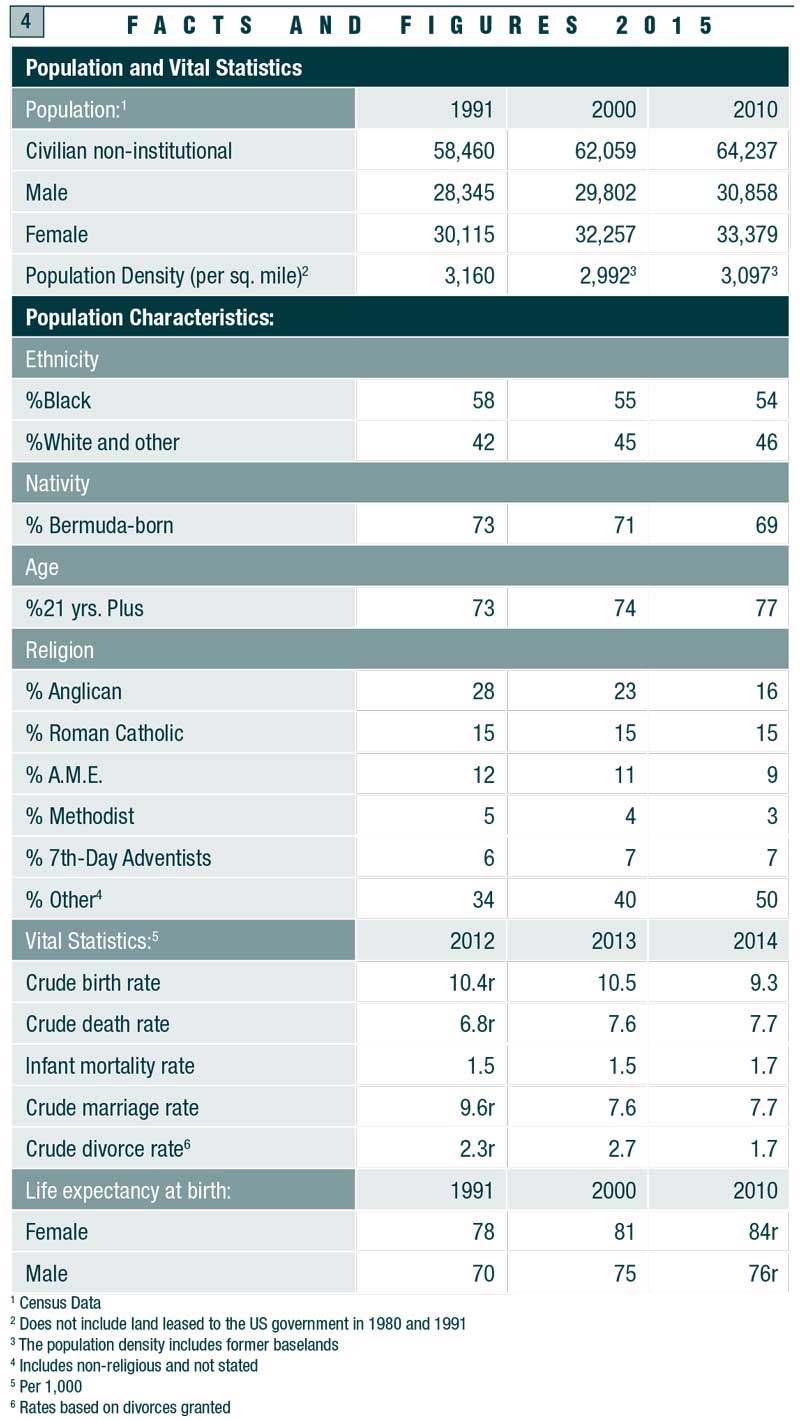 "It shows, for example, that life expectancy has increased for both males and females between 1991 and 2010 from 78 to 84 years for females and 70 to 76 years for males.
"It also shows that the Government of Bermuda's Total Revenue has gone up from $863.1 million in 2012 to $867.8 million in 2014. Meanwhile, consumer spending has also increased between 2012 and 2014 as did GDP per capita during this same period."
Complimentary copies of this quick reference pamphlet are available from the Department of Statistics, 3rd Floor, CedarPark Centre Building, 48 Cedar Avenue in Hamilton. Electronic copies of this publication can be downloaded from the Department of Statistics' website or below.
The 20-page report follows below [PDF here]:
Read More About