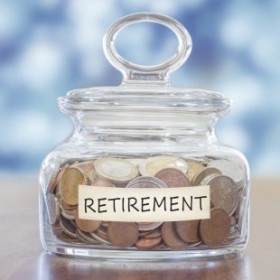 65% of pre-retirees aged 45 and over would like to retire within the next five years if circumstances allowed, but 38% of these say they are unable to do so, according to HSBC's report the 'Future of Retirement Healthy New Beginnings.'
Financial pressures are so great that 18% of pre-retirees worldwide predict that they will never be able to retire fully. This is almost twice the proportion that said the same in 2015, when 10% of pre-retirees expected never to be able to afford to fully retire.
In the survey of more than 18,000 people in 17 countries worldwide, HSBC found that the desire to retire among 45+ pre-retirees is strongest in Argentina [78%], France [77%], China [75%] and in the UK [75%]. Of those aged 45+ who would like to stop working and are unable to do so, 81% say this is because they would struggle financially.
HSBC's report also reveals that 55% of working age people over 45 who would like to retire in the next five years want to do so to have the freedom to travel or pursue other interests, and 44% say they would like to spend more time with family.
Nearly one in three [29%] say they would like to retire because they are tired of the everyday routine of work and almost a quarter [23%] say it is because their work is having a negative impact on their mental and/or physical health.
Working age people over the age of 45 who have a retired partner are most likely to want to retire in the next five years [81%], with 39% saying they would like to do so to join their partner in retirement.
Of those 45+ pre-retirees who would like to retire but are unable, 64% say this is due to not having saved enough, 32% say it is because they have dependants who rely on their income and 24% cannot retire due to having a lot of debt.
Renee Bullock-Cann, Head of Retail Banking Wealth Management and Marketing at HSBC Bank Bermuda Limited comments, "A number of our customers have shared their concerns regarding whether they will be in a position to retire within their desired time frame.
"These sentiments align with what the latest Future of Retirement Healthy new beginnings survey results are telling us; where one in five people globally are concerned about their ability to retire fully."
"Clearly understanding each person's retirement aspirations, such as when they ideally wish to begin this phase of their lives, while accounting for extended healthcare costs as people live longer, are just two of the considerations, that when planned for appropriately, can help allay an individual's concerns regarding retirement."
"We want this phase of our customers' lives to be one where financial barriers are not preventing them from retiring the way in which they aspire to."
Read More About