In the latest Bernews podcast we talk to John Narraway, the chairman of TEDx Bermuda, about his views on where technological developments will lead us.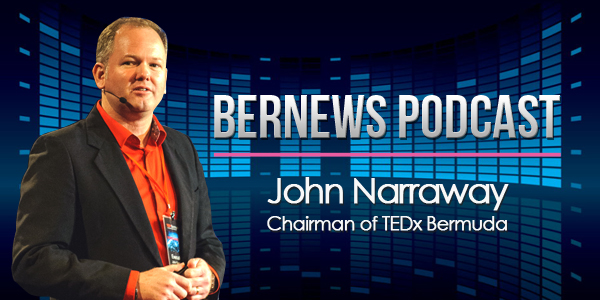 Mr Narraway believes Bermuda could see a level of self-sufficiency it has not seen before due to technological advances.
And more and more of the goods we use on a daily basis will be part of the 'Internet of Things' – all smart and all connected via hand-held devices and tablets.
31-minute podcast with John Narraway:
Mr Narraway says there have been lots of advances in farming, such as vertical farming and asks: "Is there an opportunity for light manufacturing for local demand?"
He said robotics will cut the cost of manufacturing allowing Bermuda to make things for local consumption, adding: "We could shift to a world where we produce something when we want it or need it. With 3D printing it all changes."

Bernews' podcasts aim to provide an in-depth look at current affairs and different issues affecting the Island, and the text extracts above represent only a small portion of the full interview.
You can also download the episode in MP3 format here, view past podcasts here, and subscribe via iTunes or to our app to download all our podcasts directly to your phone or tablet.

Read More About
Category: All, Business, News, Podcasts, technology