As part of their "Read and Feed Program," Mount Saint Agnes Academy students from kindergarten through Grade 8 donated 25 bins of non-perishable goods to the Eliza DoLittle Society [TEDS], allowing the charity to deliver a full bag of groceries to 43 seniors and serve 77 bags to families who came to their food bank.
MSA Elementary Assembly with Read and Feed participants.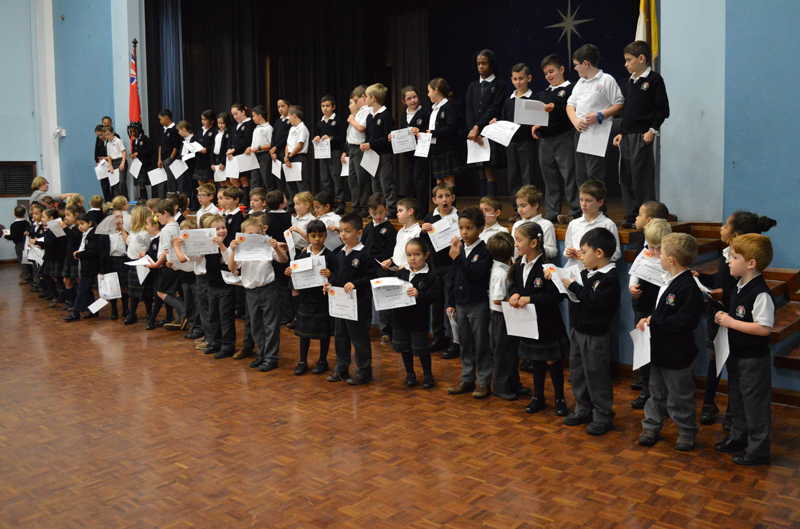 Students collected pledges from family and friends for their reading accomplishments for the month of February and volunteers from TEDS collected the much needed donations earlier this month.
From left to right: Carole Paynter, TEDS Executive Director, with Mrs. Margaret DiGiacomo, MSA Assistant Principal, Mrs Susan Moench, MSA Principal, and Eliza DoLittle volunteers.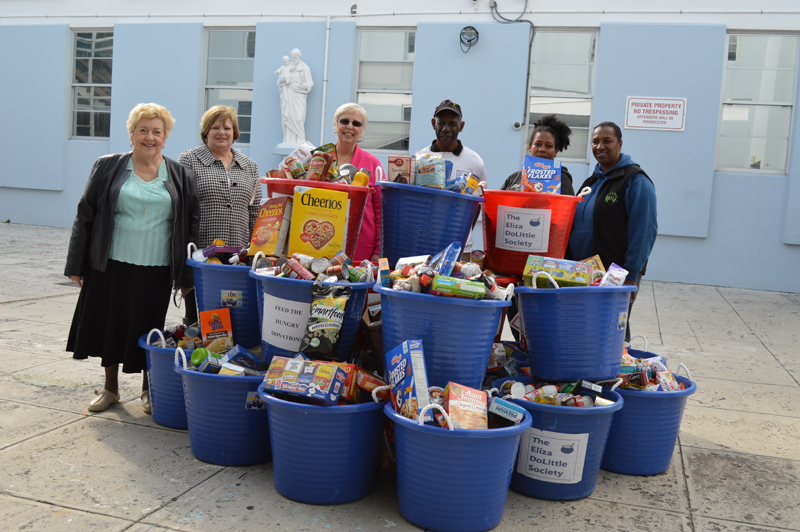 This is the third year that MSA has run the Read and Feed Program with the mission to boost reading while rallying support for TEDS' Daily Bread Program which feeds between 400-500 people per month throughout Bermuda.
Every year this food drive proves to be highly successful because the students know they are reading to achieve something for the greater good.
"It is important for us at Mount Saint Agnes Academy that our students share their ability to do good for our community. We believe in raising students to be good global citizens," said Mrs Sue Moench, Principal.
TEDS volunteers with MSA student representatives from each participating class, grades K-8.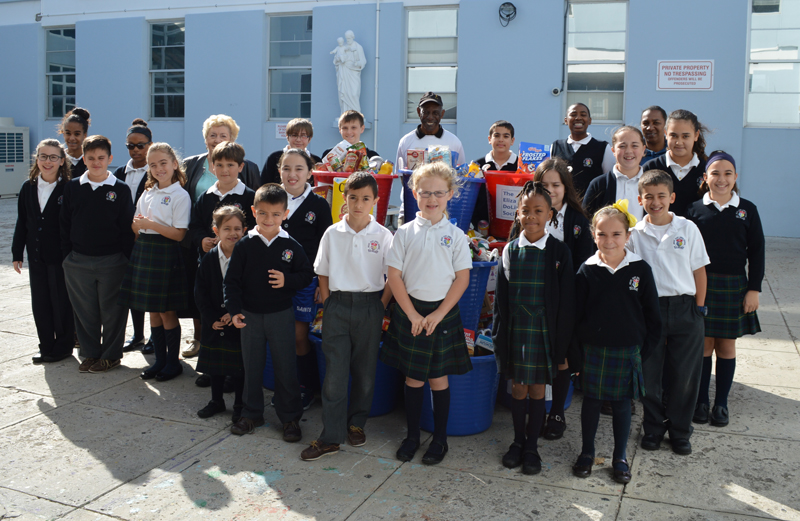 "In 2015 we collected over 10 barrels and this year we brought in another full truckload," said Mrs Karen Camara, Elementary teacher and one of the primary organizers for the Read and Feed Program.
"Participation is completely voluntary, but we find the students are very motivated when it comes to this program each year – there were over 100 participants from Elementary and Middle School. We would like to thank our MSA Family for their continued support."

Read More About