The Executive Committee of the Business and Professional Women's Association of Bermuda [BPW Bermuda] will be celebrating their 40th anniversary during the weekend of May 13 to 15, with a number of events set to take place.
President Katie Partington Howarth said, "BPW Bermuda's presence for the past 40 years has seen great contribution in the field of women's equality as BPW Bermuda has given its support and action to local issues affecting women, we feel it is fitting to celebrate those who have laid the path for where BPW Bermuda stands today."
On Saturday, May 14, BPW Bermuda will host a breakfast seminar at the Fairmont Southampton and a round table discussion on women's health, with a focus on family and career, titled 'Which came first? The Career or the Egg?,' including "a discussion on delayed parenthood and its impact on a community."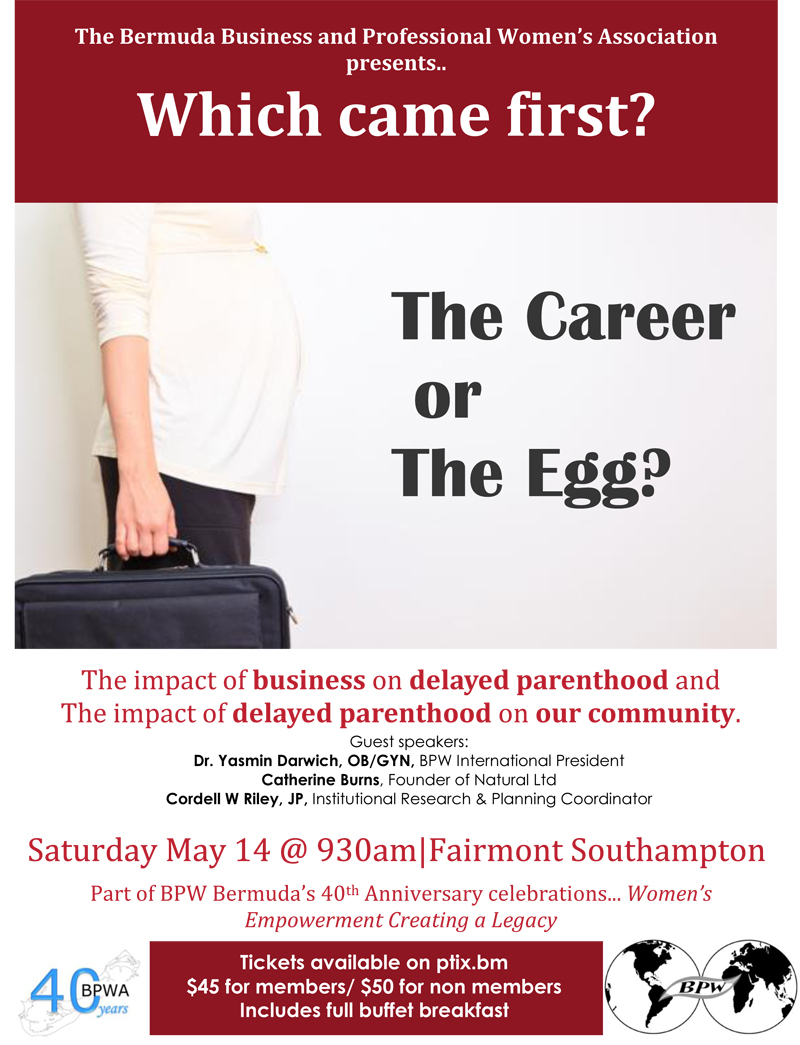 Panelists will include BPW International President Dr. Yasmin Darwich, Catherine Burns, and Cordell Riley.
That evening, BPW Bermuda will host a formal gala event at the Fairmont Southampton, where Dr. Darwich will deliver the keynote address. The gala will also honour BPW Bermuda's Woman of the Year and the Lifetime Achievement Award will be presented to a deserving recipient.
An organizer for the event said, "BPW Bermuda is the local chapter of BPW International, an organisation that develops the professional, business and leadership potential of women on all levels through advocacy, mentoring, networking, skill building and economic empowerment programs and projects around the world."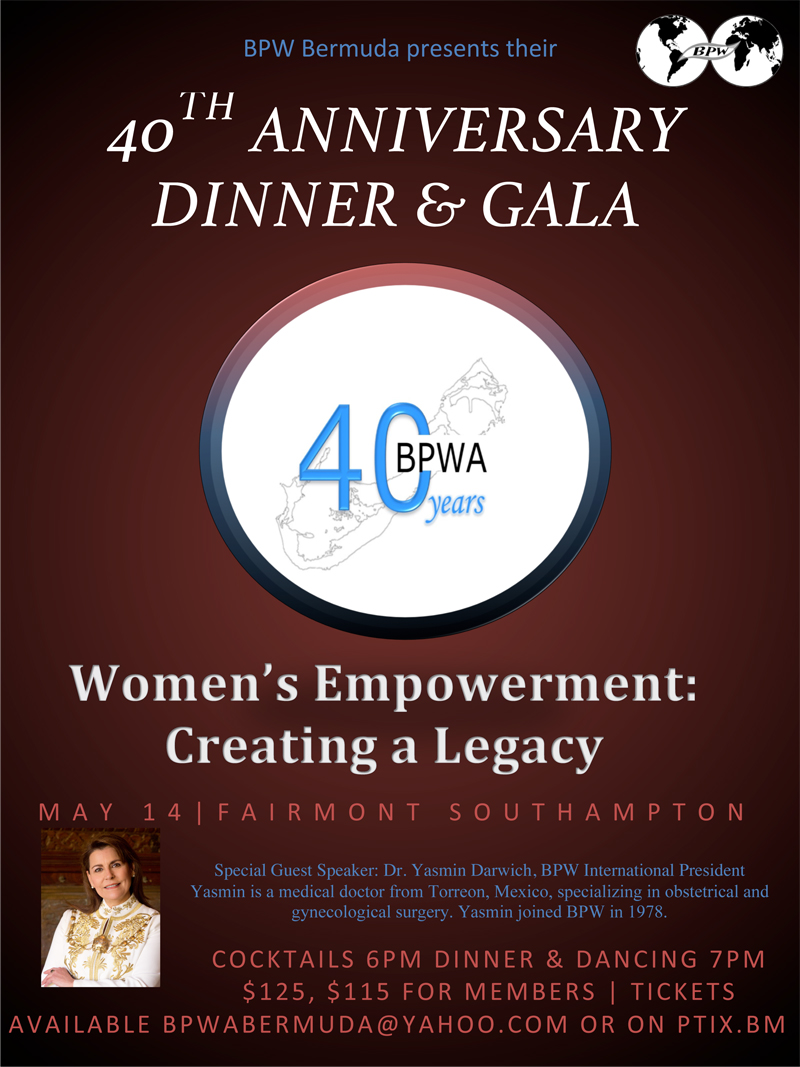 "Although we look to celebrate our achievements for the past 40 years, we are aware that there is still much work to do in the interdisciplinary fields of women's issues and equality; it is with steadfastness and tenacity that BPW Bermuda will continue to play its part as we seek to develop and empower the whole woman.
"BPW Bermuda invites past members to join in on the celebrations or to share any pictures they may have. Pictures can be emailed to bpwabermuda@yahoo.com."
Tickets for the Breakfast and Gala are available at ptix.bm or by emailing bpwabermuda@yahoo.com. Special pricing is available if tickets to both events are purchased.
For more information on BPW Bermuda's 40th anniversary events, email bpwabermuda@yahoo.com or visit Facebook.
Read More About