[Opinion column written by Chris Famous]
For any one born before the 1980s, there were very few options for listening to music during the 1970s. There were no MTV nor any BET music videos. So our options were:
Two AM radio stations
Soul Train with Don Cornelius
American Bandstand with Dick Clark
There was one particular Saturday in 1980 when I was sitting in my parents' living room watching American Bandstand when Dick Clark introduced to the world a person, wearing bangs and all, who at first glance appeared to be a petite female singer.
Mind you, my parents only had a black and white TV, so the picture quality was, let's say, fuzzy at best. So I could not tell that it was a guy at the time.
However, once those words "I wanna be your lover!!" came out of his mouth, there was no doubt about the gender of the artist known as "Prince".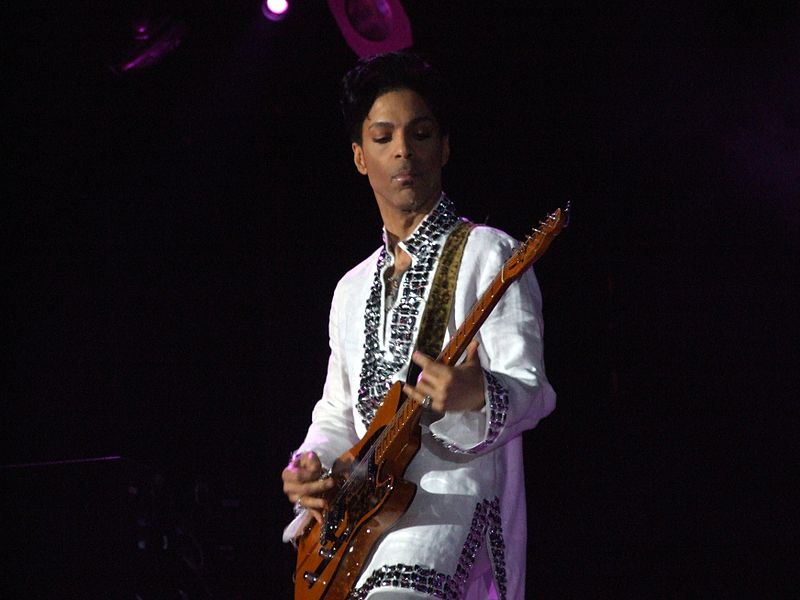 As every Monday went in a primary school class full of pre-teens, we came in and talked about what we saw on Big League soccer, Love Boat, Soul Train, and American Bandstand. Needless to say the talk of the town that Monday was this guy who had girls singing ,"I wanna be your Lover!!"
A few of us boys were sent to the office for singing that song to some of the girls in class. With our parents called and told that we should be banned from watching TV for a while.
The name Prince would not soon be forgotten.
Purple Reign
Fast forward to the year 1984, we had a few new inventions such as cassette tapes, colour TV, VCR players and music videos. Many of us at Berkeley would swap audio and video cassettes with recordings of the popular music of the time.
Mega artists such as Michael Jackson, David Bowie, Bruce Springsteen, and Tina Turner were the normal diet of our eyes and ears. They were, quite frankly, who we all mimicked in class and played air guitar before there was any such thing as guitar gods video games.
One particular day, some girls rushed into class demanding that we listen to this new song by some guy with long jheri curls wearing purple.
There are only a few moments in a person's life when they can truly say that the first notes of a song penetrated not only their ears but their heart, their soul, and their very consciousness.
For myself and most others who were in Berkeley in the early 1980s, that moment was when we heard the first guitar strings and bass line of the song that spoke about the day to day existence of most human beings. The words the infectious drum beat, and the high notes literally captivated almost every Berkeleyite in a trance for months.
Along with Michael Jackson's Beat it, Billy Jean, and Thriller, Prince's When Doves Cry became the anthem of our self-declarations of adolescent independence.
"Dig if you will the picture….Of you and I engaged in a kiss….The sweat of your body covers me"
For those experimenting with teen love, this spoke to the excitement of that first physical contact with the opposite sex.
"How can you just leave me standing?
Alone in a world that's so cold? [So cold]
These words spoke to those dealing with the pangs of a broken heart from teenage love gone wrong.
Maybe I'm just like my father too bold
Maybe you're just like my mother
She's never satisfied [She's never satisfied]" 
These pivotal words spoke to those of us from imperfect families, with parents who screamed at each other from time to time.
Basically, this song transformed each one of us into the doves that cried. We needed no music video nor movie to captivate our inner being.
Our Prince on a shining purple horse had returned.
Our tears
On April 21st 2016 as I tuned into the Sherri Simmons show, she spoke the words that we will forever remember.I can recall sitting in the parking lot of the Shopping Centre and looking at women sitting in their cars openly weeping.
In a brief moment it all came back to me in a purple haze
That American Bandstand episode show we all watched.
The banning from TV we got because we wanted to be someone's lover.
The cassette tapes we snuck into school.
The music videos we shared on video cassettes.
The movie we waited one year to see.
The purple bike we longed to ride.
The beautiful women named Apollonia and Vanity every adolescent boy longed to touch.
For many of us, the tears we cried were not merely because the news had told us that Prince had passed. It was that the essence of our childhood had passed.
We were the doves that now cried.
- Chris Famous can be contacted via email at Carib_pro@yahoo.com or Twitter at @ryderz777

20 Most Recent Opinion Columns

Opinion columns reflect the views of the writer, and not those of Bernews Ltd. To submit an Opinion Column/Letter to the Editor, please email info@bernews.com. Bernews welcomes submissions, and while there are no length restrictions, all columns must be signed by the writer's real name.
-
Read More About
Category: All, Entertainment, News