Ten students graduated from the Skills Development Program, a program for people aged 19-25 to learn about horticulture and landscaping, with Environment Minister Cole Simons saying "this is very commendable."
Speaking at the graduation, Minister Simons said, "As Minister of the Environment, it gives me great pleasure to be here today. I would like to welcome our distinguished guests, member of the Parks Department, our program partners and stakeholders, our graduates and their families.
"The Skills Development Program is an excellent training and development opportunity for our young people between the ages of 19 – 25 who are interested in learning about horticultural and the trade of landscaping.
"The training course includes ten modules which have verbal and hands on assessments at the end of each module to ensure the participant has learned the material. Examples of the modules are;
Plant pruning
Pest management
Plant identification
Spraying
Propagation
Ground Preparation and planting
Hand tools
Operation and maintenance of small equipment
"Since its launch, the Skills Development Program has achieved much success and accolades and we are very grateful for all of the support that has been given to this initiative. Last year, sixteen of the participants landed part-time jobs and four received full-time employment.
"This year we have 10 graduates and all 10 have passed all of the modules. This is very commendable."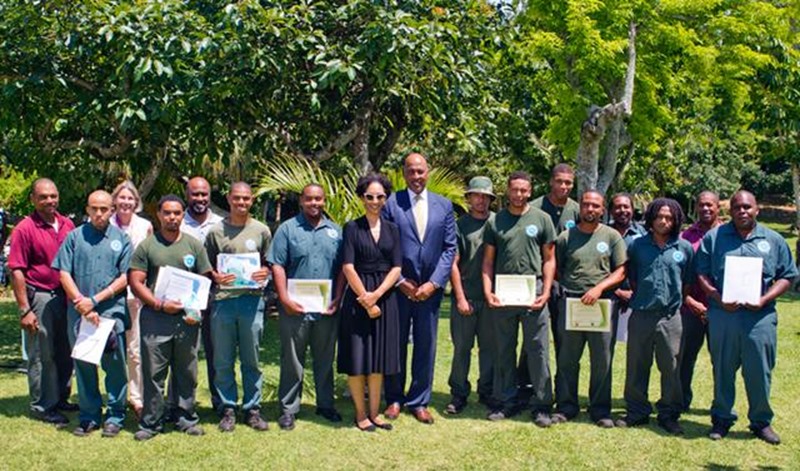 "The official Skills Training Program was developed just three years ago and this is the first official graduation ceremony with certificates," continued Minister Simons.
"This program delivers the skills, knowledge and experience that will assist in making the participants suitable for employment opportunities in both the public and private sector.
"This training program offers structure, skills training and support and one of the key advantages of this program is that it focuses on decision making and has enhanced their quality of life.
"This is the sort of career development that will enable participants to feel that they have truly accomplished a lot and they will, I'm sure, feel empowered to achieve great success as a result.
"Mr. Roger Parris and his team are to be commended for an outstanding job with the Skills Development Program. Your dedication and commitment to this endeavor is formidable. Your coaching and mentorship is impressive. You all are patient, you are proud and you remain optimistic and encouraged about this program; that is magnificent.
"This is a well-planned and executed program and today's graduates are a testament to the successful training you are providing. We have here today, a brilliant group of teachers and students. We need more people like this, more programs like this, as we are now blessed with another fine cohort of well-trained Bermudians.
"To today's graduates, is the first step to your great future. Use this experience to chart your own course. You have gained much from this and Bermuda will indeed gain much from your experience.
"In closing, I would like to also thank the Bermuda Garden Club, Tokio Millennium Group, and the many organizations and individuals that support this program.
"Thank you and welcome to this graduation ceremony."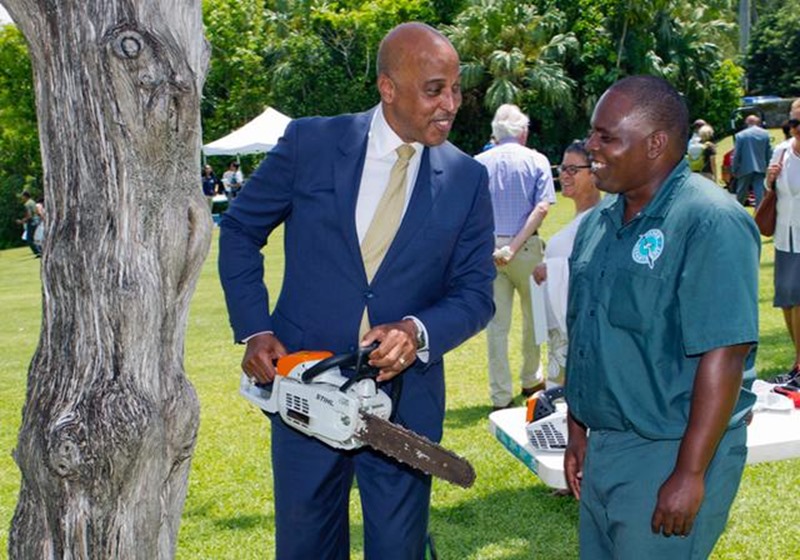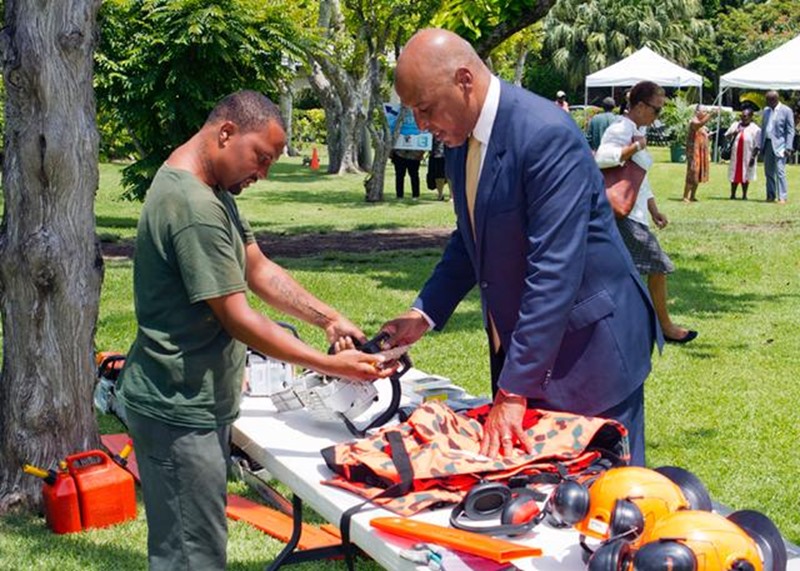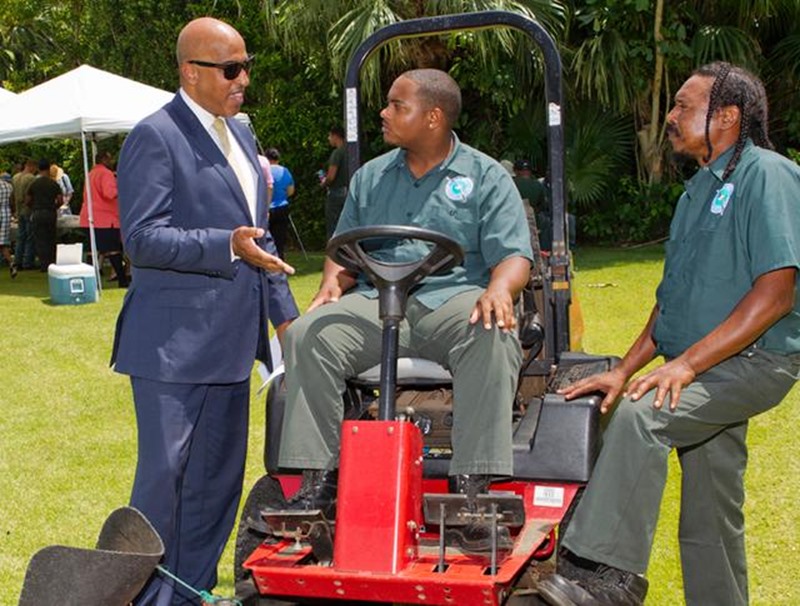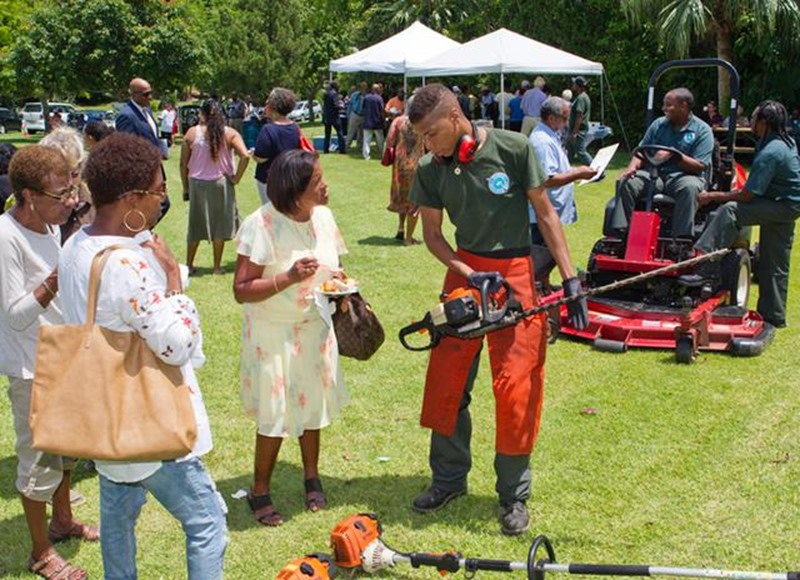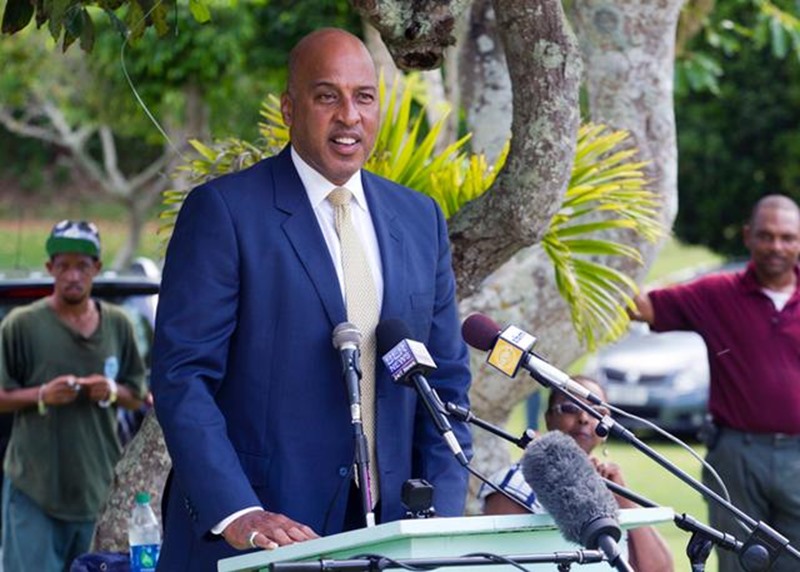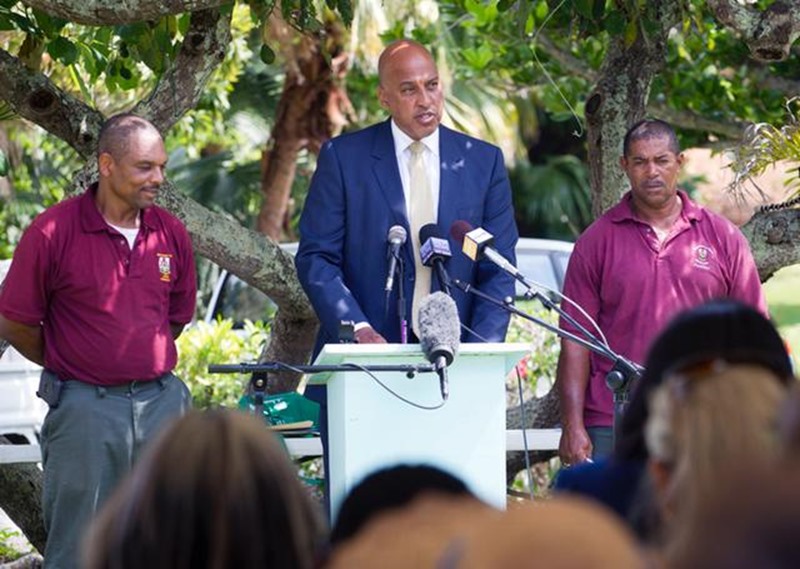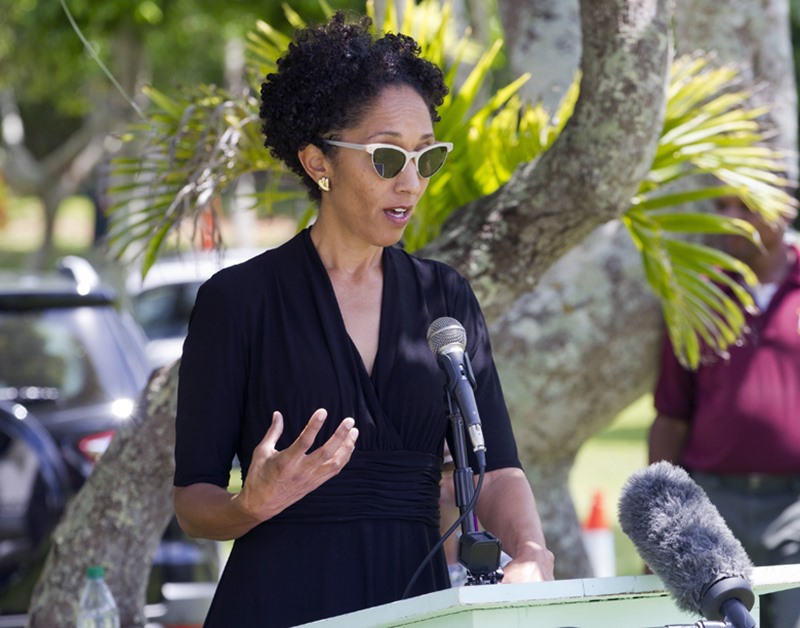 Read More About