[Updated with video] A public meeting was held at Penno's Wharf in St George's this evening [June 9], allowing people to meet members of the development team and look at renderings of the planned hotel development in St George's.
In March of this year, the Government announced they finalized the hotel ground lease with Desarrollos Hotel Group, saying it "paves the way for the ground breaking of the $150 million St. Regis Luxury Development," with the "development plans for the 124 acre site include a 122 room St. Regis Hotel, a spa, a renovated St. George's golf course, residential condominium buildings and a casino."
This evening's meeting was held in an open format, with posters spaced around the room with renderings depicting the planned development, with those involved in the project wearing name tags to identify them, with attendees invited to mingle, look at the posters, and ask any questions throughout the evening.
-
Those in attendance included Minister of Transport, Tourism & Municipalities Michael Fahy; Bermuda Tourism Authority Chairman David Dodwell; St George's Mayor Quinell Francis; Senator Renee Ming; Junior Minister of Tourism Kenneth Bascome, former St George's MP Kim Swan, Colin Campbell from OBMI and more.
One of the development team announced that he, along with his family, would be moving to Bermuda to oversee the project and will set up an office in St George's, joking that he will be the one to blame if anything goes wrong during the process.
Update: 14-minute video of speeches from Government, Desarrollos and OBMI representatives:
He said the company that will do the development is called Hotelco Bermuda Holding, which is part of the Desarrollos Hotelco Group, which he said is a "building and hospitality company with origins in Venezuela."
Another member of the development team spoke on beach access, saying "the beach is a public beach, always has been, and always will be."
Roberto Stipa from the Desarrollos Group also spoke, saying they are "really looking forward to starting and finishing the project," and said the "first phase that we will start building is the hotel and golf course."
Photos of the renderings of the planned development that were available to view at the meeting: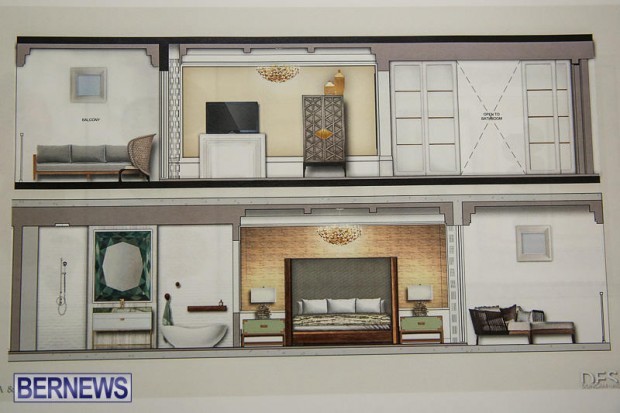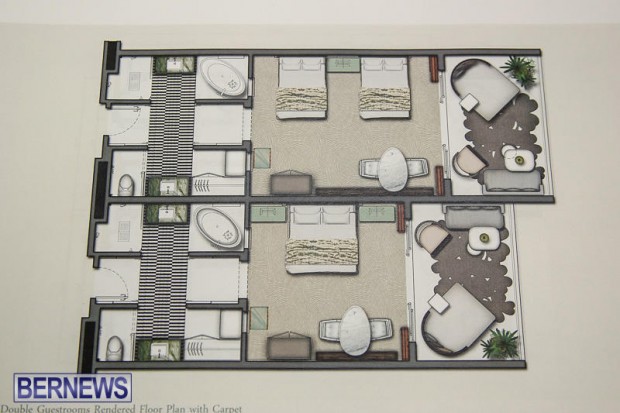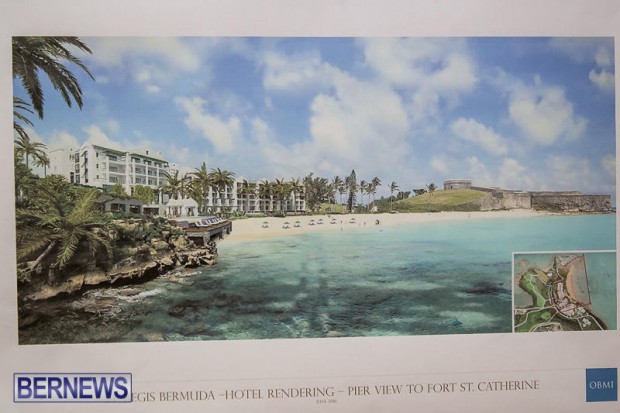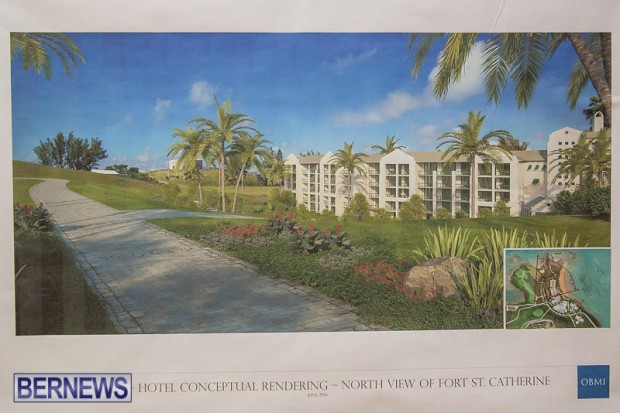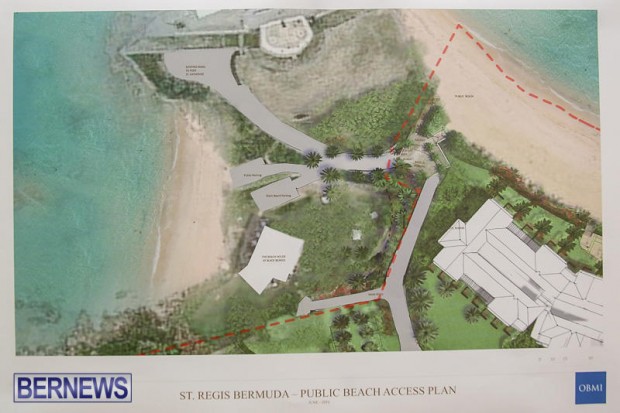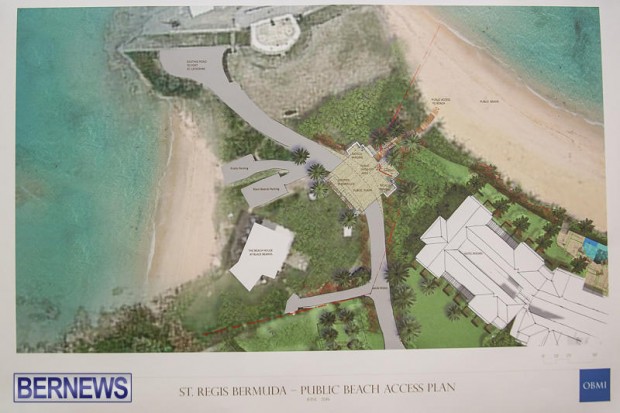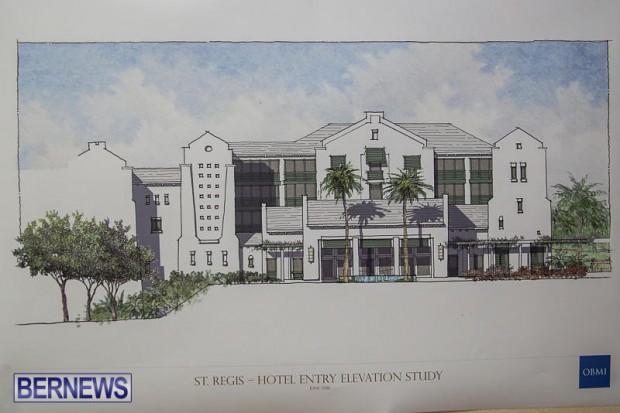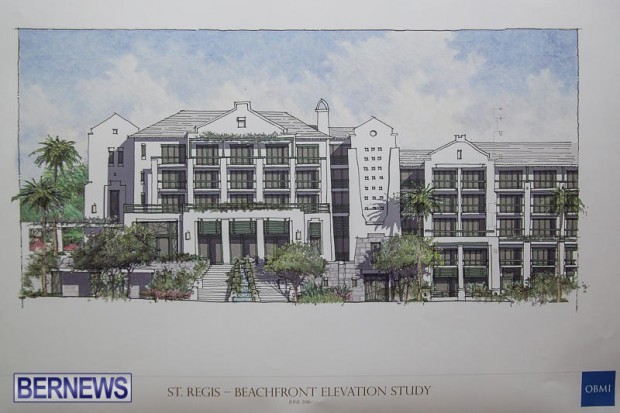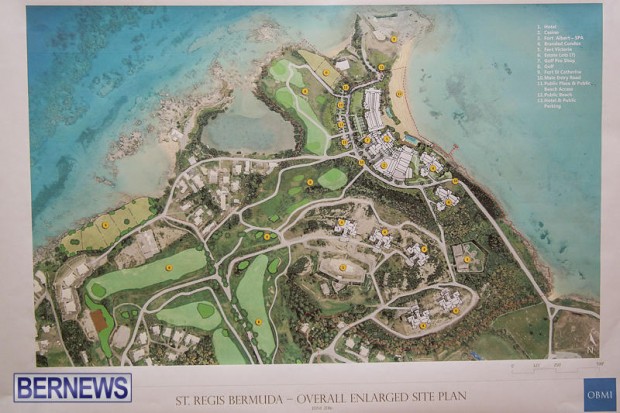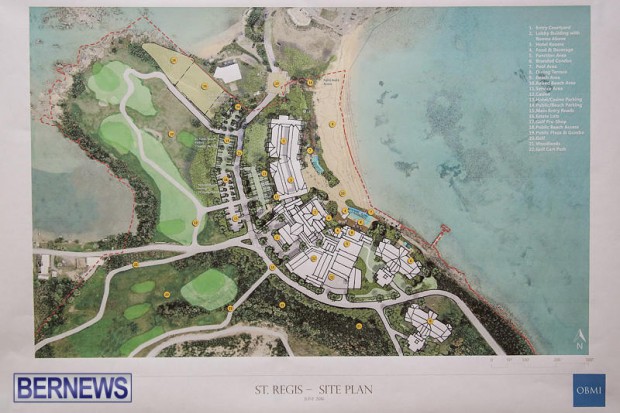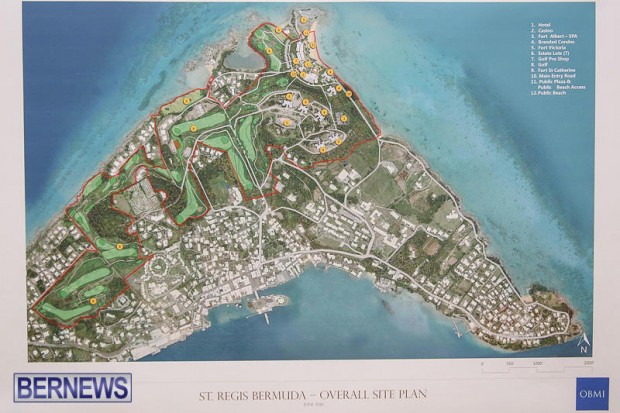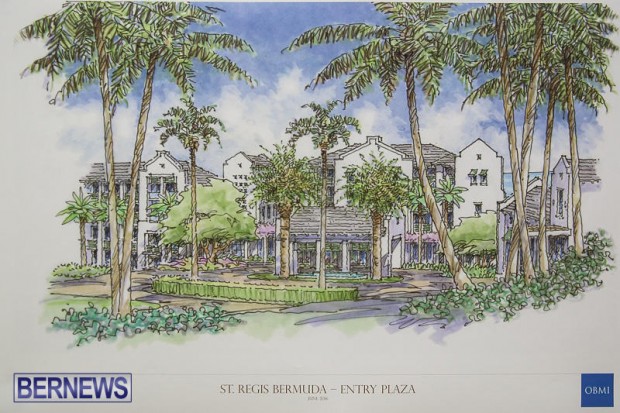 Read More About