Bermudian Mikayla Wilson recently completed Point Park University's International Summer Dance; held on the campus of Point Park University in Pittsburgh, the International Summer Dance is a comprehensive dance program that specializes in ballet, jazz, and modern.
A spokesperson said, "The curriculum includes daily technique classes in ballet, jazz, and modern, supplemented by pointe and variations, male technique, pas de deux, tap, music for dancers, pilates and yoga. The program's evening rehearsals are directed toward three performances in the George Rowland White Performance Studio.
"The faculty in the International Summer Dance is made up of nationally and internationally recognized teaching artists."
Ms. Wilson said, "It was truly an amazing experience. I enjoyed the intensity of the classes and trying new styles such as tap. What made the experience so intense that we danced from 9:00am to 5:30pm every day."
"Mikayla is entering her senior year at The Grier School in Tyrone, PA. It was her dance teacher at Grier, Joceyln Hrzic, a Point Park University alum, who informed Mikayla about Point Park's International Summer Dance Program and urged her to attend the prestigious summer program."
Ms. Wilson said, "I improved my technique and I practiced picking up choreography faster. I was able to meet new people and interact in a new environment. I really like Pittsburgh because everything was close to the dorm. I liked the food. There were Greek, Italian and Mexican restaurants. I liked that the city was so diverse.
"I would like to thank the Bermuda Arts Council for awarding me the bursary which enabled me to attend this International Summer Dance Program."
"Mikayla's summer of dance didn't stop with Point Park. Upon her return to Bermuda, Ms. Wilson performed in the Bermuda Civic Ballet Summer Intensive. For forty plus years the Bermuda Civic Ballet has been bringing in world-class dancers from overseas to give elite training to Bermudian dancers."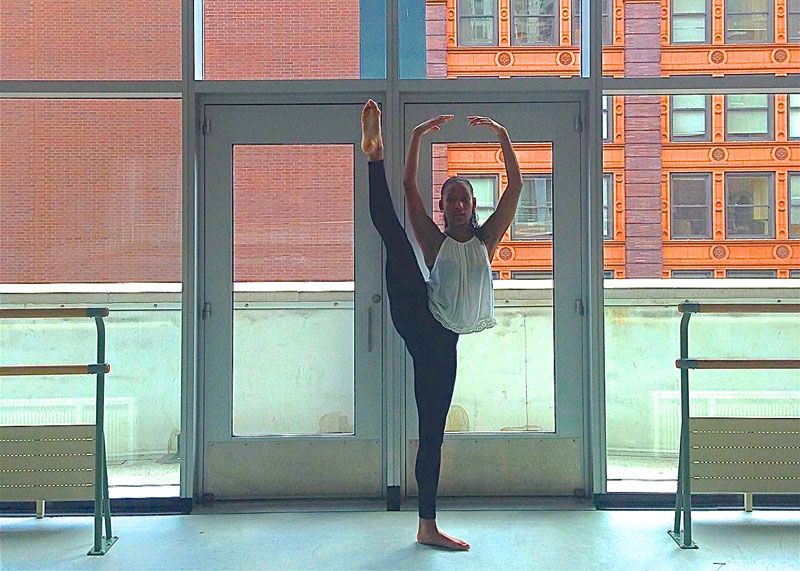 "Mikayla has been taking classes for the past three weeks, using this time to further work on technique.
"What I like about the Bermuda Civic Ballet Summer Intensive Program is that I can participate with more Bermudian dancers. This program shows that the island is very talented."
"Reflective of such dance talent here in Bermuda and the role the island has played in her growth as an artist, Mikayla acknowledges the contribution of In Motion Dance Studio. Under the guidance and leadership of Liz Pimental and her staff, Mikayla wouldn't be the dancer she is today.
"It is at In Motion Dance Studio where Mikayla acquired the discipline and the expansion of knowledge through In Motion's summer intensives and year round programming.
"As for what the future holds for Mikayla, the young student-artist has one more year at Grier, thankful in large part to the National Dance Foundation, which recently awarded Miakyla with the 2016 Argo Foundation Bursary for her studies at Grier."
Ms. Wilson said, "I plan to attend university and attain a duel degree in dance and in business. Eventually, I want to give back to my community through the arts."
"There are so many people that Mikayla wants to thank for all the support shown over the years: her mentor, Candice Mussleman, as well as her mom, Bernadette Wilson, a former dancer in her own right, and her aunt, Donnell Wilson."
Ms. Wilson said, "I just want to thank everyone for encouraging me to follow my dreams."

Read More About
Category: All, Entertainment, News