Revenue at the City Hall car park since August 22nd "is approximately double the average daily revenue from July, when the car park was consistently full, which demonstrates how many people were parking all day for free, until now," the Corporation of Hamilton said.
New Parking System Came Into Effect On August 22
The new paid barrier system came into effect on August 22nd, with the CoH previously saying, "The rates for parking will be $2.00 per hour for a maximum of 3 hours. Extra tariff charges apply after the 3-hour maximum limit, to discourage motorists from overstaying the limit.
"If a motorist exceeds the 3 hour limit, ordinarily they would receive a parking ticket. In this case as the car park barrier system does not require ticketing for overstays, the motorist is charged an additional $10, taking the total to $16.00 for up to 4 hours.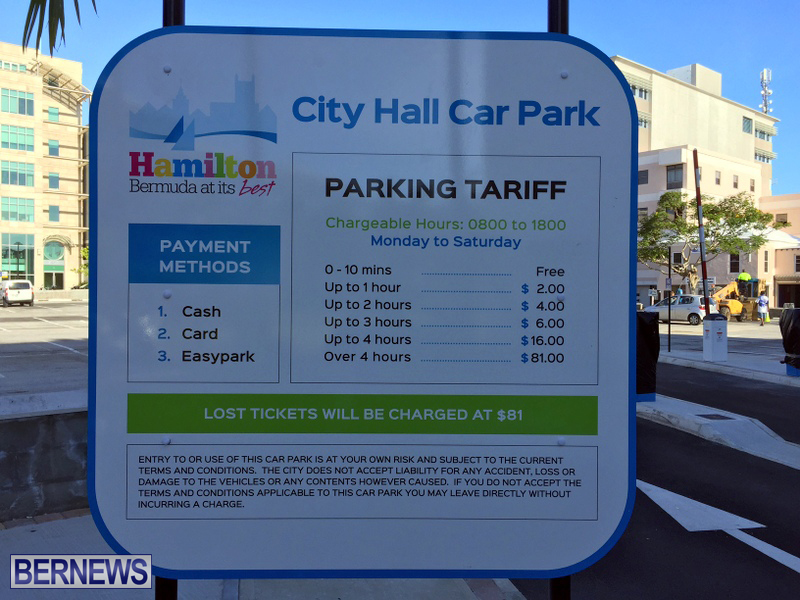 "Keeping in mind this is a maximum stay 3 hours car park, this can be considered lenient. However, upon reaching and overstaying 4 hours, the motorist is charged an additional $65 tariff, taking the total fee for 4 or more hours to $81.
"It is the City's hope that this car park be used as intended, for stays up to 3 hours and that the higher tariffs will serve as an incentive to do so. Motorists who stay within the 3 hour limit are not impacted in any way by the higher tariffs."
'Double The Average Daily Revenue'
In response to Bernews queries on how the new system has impacted revenue, the CoH said, "Total revenue since Monday 22nd August averaged just over $1000 per day and there are still many spaces unused.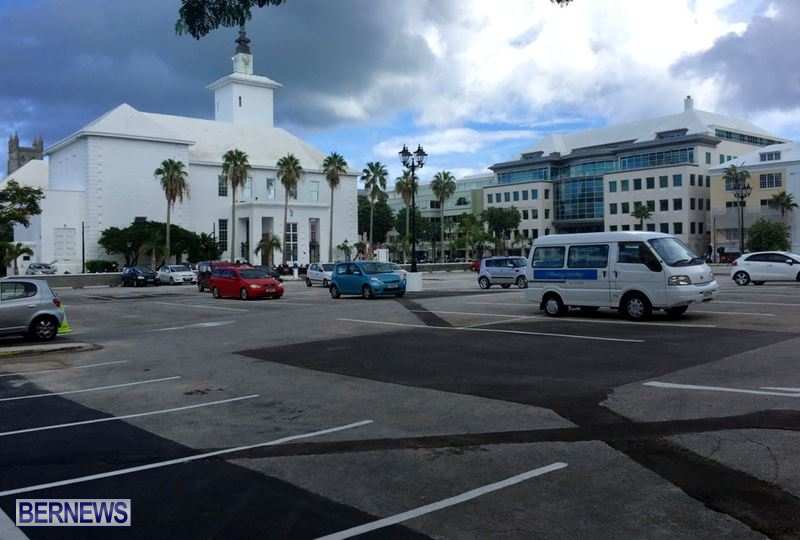 "This is from motorists paying $2 per hour, only a small number of motorists go over the 3 hour limit to pay $16 for up to 4 hours.
"This is approximately double the average daily revenue from July, when the car park was consistently full, which demonstrates how many people were parking all day for free, until now."
Read More About