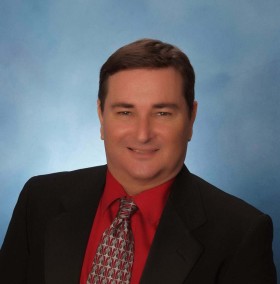 News veteran Don Burgess has been appointed the Executive Officer for the Media Council of Bermuda.
"He succeeds Jeremy Deacon, who took on the role after the Council's first Executive Officer, Meredith Ebbin, stepped down two years ago," the Media Council said.
"Mr. Burgess has a wealth of journalistic experience; he was with the Bermuda Sun for 20 years, rising to the rank of Deputy Editor, and covered the 1996 Olympics as a sportscaster for VSB TV.
"More recently, he has written for local magazines, contributed articles to The New York Times and managed social media profiles for Bermuda clients. He has also done some substitute teaching, a return to the profession in which he started out at schools in California.
"As an intermediary between the complainant and the Media Council, the Executive Officer becomes involved in when disputes with media outlets are unresolved."
A social media and softball enthusiast, Mr. Burgess, 54, is active in his church and community, and also contributes articles to Bernews.
Mr. Burgess said: "I am humbled to be entrusted with this responsibility and I look forward to extending the legacy of my predecessors with an even-handed approach.
"The Media Council of Bermuda helps inspire the highest ethical standards of journalism and where mistakes have been made, a reasonable approach from both parties can often bring swift resolution.
"I am aware that this has happened on several occasions in recent years and only in rare cases have complaints been brought to the full Council for resolution, because the media is now more willing to listen and respond to what complainants have to say."
Tony McWilliam, who chairs the Media Working Group that oversees the running of the Council, welcomed Mr. Burgess, saying: "Having worked alongside Don at the Bermuda Sun for many years, I know that he is a man of integrity, fairness and good judgement.
"He is the ideal person for this role and I am confident that he will do a terrific job. I take this opportunity to also thank Jeremy Deacon for his sterling service to the Council."
Mr. Deacon, who stepped down because of work commitments, said: "The Media Council has an important role to play in the community and I am sure Don will do a superb job. I wish him well."
The Council added, "The Media Council's website — www.mediacouncilofbermuda.org — will be updated in the coming days to reflect the change. The site provides access to the media's Code of Conduct, on which all complaints must be based, and also explains the complaints procedure.
"The Media Council was set up in 2011 with two main goals: to protect freedom of expression [in response to government moves to regulate the press], and help resolve complaints, at no cost, when direct contact with a media outlet proves unsatisfactory."
Mr Burgess can be reached at dburgesspb@gmail.com.
Read More About