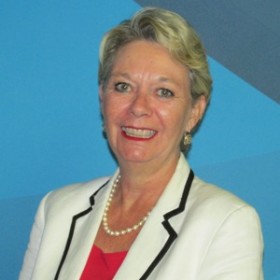 Ascendant Group Limited today announced Linda Smith [pictured], Senior Vice President Corporate Relations will retire from the Company effective December 31, 2016.
"Ms. Smith has been with the Company for 24 years, having established the Public Relations Department in 1988 and led the Company's communications through 1998," the company said.
"Following a restructure, Ms. Smith returned in 2002 to lead the External Relations & Corporate Communications Department.
"Many know her best as the 'voice of BELCO', as she has led the Company's communications through several major hurricanes and events."
In making the announcement, Ascendant President & Chief Executive Officer Sean Durfy said, "Linda has been a valuable member of the Senior Management Team and an important contributor to Ascendant Group.
"We wish her continued success as she pursues the next stage of her career."
"I have thoroughly enjoyed my time at Ascendant. It is a great Company, with great people who deeply care about Bermuda and are steadfastly committed to serving Bermuda with reliable electricity service and solid corporate support for community-based services, educational programs and employee training," Ms. Smith said.
Read More About