Pride Bermuda Executive Director Judith Burgess is calling on all of Bermuda to get behind their 19th Annual Red Ribbon Fundraiser, marked by a series of special events this week.
The youth drug prevention charity – currently in its 30th year – will be hosting a series of free events, starting today, with the theme: 'Strong As One, Stronger Together'. The goal is to foster a stronger sense of community spirit and inch closer to Pride's dream of creating a drug free Bermuda.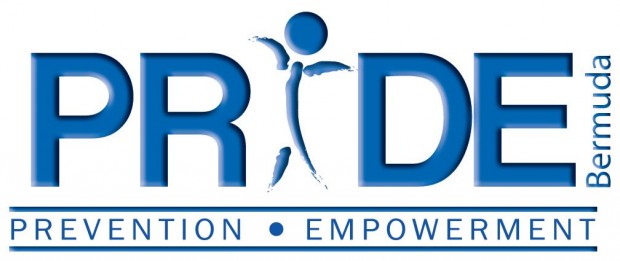 "For the past 30 years our goal has been to stomp out drug abuse before it starts," Mrs. Burgess said. "In order to do this we have proactively gone into local schools and educated young people about the dangers of drug and alcohol use and abuse.
"Our overall aim is to prevent them from going down those negative paths and instead focus on their gifts, talents and potentially bright future ahead."
She encouraged all island residents to get behind their important mission and support the Red Ribbon Events, happening from now until Sunday.
"Our theme for this year's event is 'Strong As One, Stronger Together' and that's because we recognise that we can't fight this battle alone. It takes time, resources and a combined, heartfelt effort from the entire community to make the progress we wish to see.
"That's why we are calling on residents of Bermuda – people of all ages, races and backgrounds – to support this worthwhile cause by donating to the Red Ribbon Campaign. No amount is too little and you can trust that every penny will be put to good use for the future of our children."
The campaign kicks off today with a special lunch event on the steps of City Hall in Hamilton. Young entrepreneur Ashley Stephens [of Ashley's Lemonade], a past winner of the Pride Red Ribbon Song Competition, will be on hand selling cups of her popular lemonade – with all proceeds going to Pride.
Entertainment will be provided by the winners of this year's song competition, including first place winner Iannah Caines, a talented 14-year-old from BHS.
Also taking centre stage will be the Zooming Zebras, a group of eight-year-old girls from West End Primary [Oamiah Grant, Diana Matthie, Danasia Ennis and Diamond Jones] and six-year-old Seri Fisher, the third place winner.
This year Pride's community partners CADA, as well as a handful of local drug treatment centres, will be in attendance handing out information about their programmes. To top it all off, a group of young people from West Pembroke Primary who take part in Pride's Youth Club will be leading an energizer to get the crowd ready, warmed up and ready for the festivities.
"All are invited to join the celebration happening from 12:30 p.m. until 1:30 p.m, today" Mrs. Burgess said. "The first 100 persons wearing red will be treated to a 'Red Bag Lunch'.
"We will also have a host of special guests including the Governor, Premier, Mayor of Hamilton, Bishop Dill, the Acting US Consul General, Opposition Leader as well as Senator Jeff Baron to share their remarks on why drug prevention plays such a vital role in the health of our island community."
The festivities don't end there – on Friday, October 21 Pride is encouraging the public to wear their red in support of our young people and drug prevention.
Businesses can purchase Red Ribbon Packs [which include an assortment of ribbons and an information pack highlighting the significance of the event]. Their staff can then wear the ribbons to show support throughout the week. Additional packs are still available at the Pride Office. For more information, call 295-9970.
On Sunday, October 23, supporters are welcome to join Pride staff at St. John's AME Church for a special time of prayer over the island's young people from 11am until 1pm.
"There are lots of opportunities to get involved and support the efforts of Pride Bermuda," Mrs. Burgess said. "We look forward to seeing you participate in this week's events and hope the community will continue to educate itself on the values of drug prevention in the weeks and months ahead."
The Red Ribbon Campaign began in 1988 in honour of DEA agent Enrique "Kiki" Camarena who was kidnapped and killed in Mexico in February of 1985.
Mr. Camarena had uncovered a multi-billion dollar drug scam in which he suspected officers of the Mexican army, police forces and government of being involved. His tragic death led to an outpouring of sympathy around the world and led to a formalized campaign of hope in Mr. Camarena's honour.
"For our 2016 Pride Red Ribbon Campaign, we wish to thank our Principal Partner, The Bank of Bermuda Foundation, an anonymous partner, as well as the Pride Red Ribbon Song Competition Sponsors, Red Laser and CellOne," the organisation said.
For more information about the Red Ribbon Campaign, or to get involved, call Pride Bermuda on 295-9970 or email info@pride.prevention.bm.
Read More About
Category: All