June 15th marks the 58th anniversary of the start of the Theatre Boycott in 1959, and in observance of this significant milestone, Imagine Bermuda hosted a luncheon for a dozen students, representing schools from across the Island.
"This event took place in Flatt's so that after enjoying a pizza lunch over conversations regarding the significance of this chapter of our shared heritage, the students were able to retrace the footsteps of members of the Progressive Group from the Aquarium, up to the former-home of Eduoard and Roslyn Williams," Imagine Bermuda said.
"It was at that home that those local heroes met secretly for several weeks, deep in conversations shaping a vision for a better Bermuda. It was the aim to maintain that secrecy, by walking that quarter-mile, that the parking lot at the Aquarium became one of the preferred options.
"It is important to note that it was in that spirit of envisioning a better future for Bermuda, that the idea of the Boycott was hatched. It is arguable that this same spirit leveraged a speedy and peaceful success for that campaign.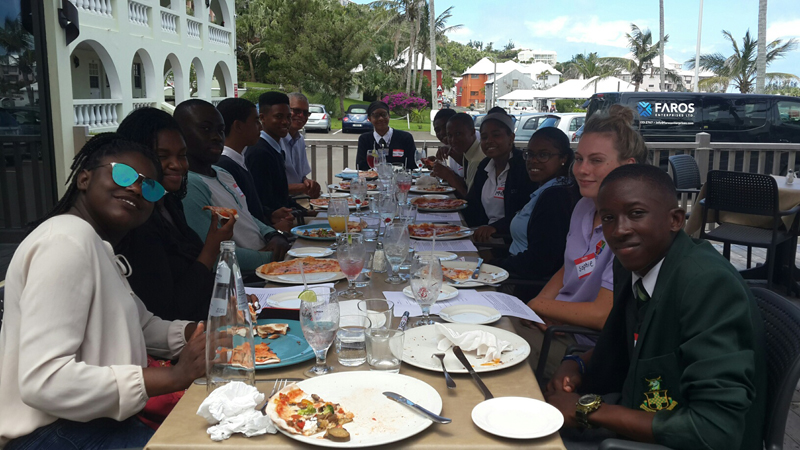 "Student representatives from Berkeley, B.H.S., B.I., Dellwood, M.S.A., Saltus, Somersfield, Warwick Academy and Whitney used this opportunity to reflect on the significance of the role played by that small group of 'pioneers' in transforming Bermuda into the society we enjoy today. As we approach Heroes Day, the students considered those qualities of character exemplified by these heroes who all display the quality of humility.
"The students were encouraged to consider that how even in their young lives, they would have been called to display some heroism, no matter how small, in various life circumstances. This helps prove the old adage: "we can all make a difference".
"At the driveway of this 'meeting place', the students paused for a period of 59 seconds of quiet reflection before returning to the restaurant in order to debrief that sacred moment. It is worth noting that this home served not only as an incubator for the removing formal segregation, but also founded the campaign to guarantee the Right to Vote for all Bermudians.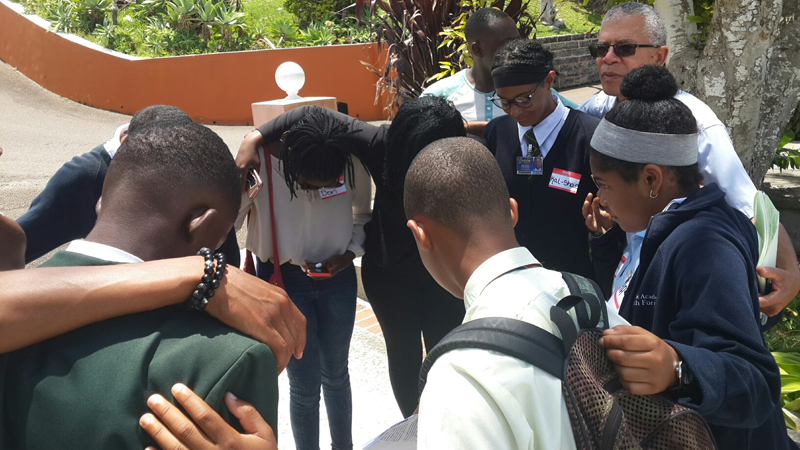 "Student List: Berkeley: Kal-Shae Mathews; B.H.S.: Sophie Pettingill & Sion Symonds; B.I.: Chervonne Hodsoll & Dori Caines; Dellwood: Delquan Trott ; M.S.A.: Jehkio Bean-Lightborne; Saltus: Toriah Smith; Somersfield: Mason Outerbridge; Warwick Academy: Mya Gibbons; Whitney: Seth Hardtman.
"The students were reminded that while the Progressive Group had a grand total of 18 members, at any one time there were no more than a dozen of them collaborating on their projects. This was a reminder to them that small groups can make a difference in the world."
Imagine Bermuda is planning to involve the wider community in an observance of the anniversary of the successful conclusion of the Boycott on Sunday, July 2nd.
Read More About