A service honouring the life of Captain Dennis Joseph Laurion Burchall — better known as Larry Burchall — will be held at 11.00am on Friday, June 30th at Wesley Methodist Church in Hamilton.
After a life well lived, he passed away peacefully at the age of 75.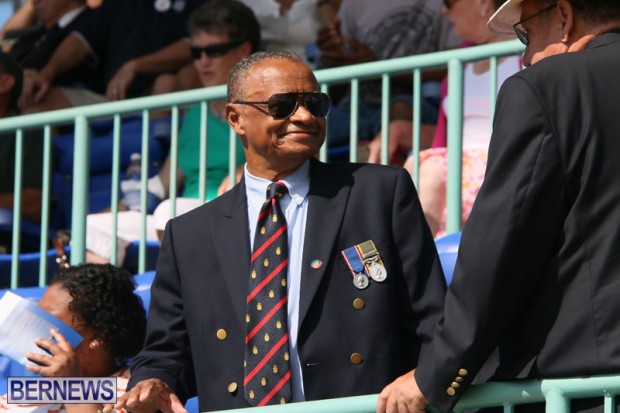 He will forever be remembered by my mother Paddy, his wife and best friend of 46 years, by his two children, myself and my brother Laurion, his daughter-in-law Arlene, his brother Roderick,  his sister-in-law and brother-in-law Frank and Sharon Powell, sisters-in-law Marquita Burchall and Marian Askia, and his brothers-in-law and sister-in-law in the UK.
He will also be remembered fondly by his nieces and nephews: Trinette, Billy, Nicholas, Sophie, Zuleema, Jasmine, Carlene, Leigh, Kieran, John, Junior, Paula, Leon, Delton, Derrick, Roscieta, Carlton, Oneika, Rodney, Zindzi, Zenani, Kerry, Aaron, Vincent, Teresa, Sandy, Tracey, Martin, and his nephew Captain Clifford Powell, who will be assisting in providing the Regimental Honours at his funeral, something his Uncle would be most proud of.
In lieu of flowers, donations may be made to your favourite charity or scholarship fund. Colours may be worn, and Bernews will be close to nonoperational on Friday, as we all pay our final respects.
His funeral will be with full military honours, and we extend our gratitude to the Royal Bermuda Regiment, as having the Regiment escort him on his final journey is an honour he would have been deeply pleased to have.
Read More About