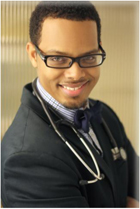 In recognition of Acne Awareness Month, Northshore Medical & Aesthetics is taking the time to educate the public on "the emotional impact of acne scarring."
A spokesperson said, "More than 85% of all people experience acne at some point in their lives, according to the American Dermatology Association. According to the ADA, acne is the most common skin disorder and affects 40-50 million Americans and more than 40% of adolescents having acne or acne scarring that requires treatment by a dermatologist.
"Acne scars not only require the attention of physicians, but are also proven to have psychological and social implications. According to an independent study, 71% of those surveyed feel that their scars from acne negatively affect their self-confidence.
"To combat the self-image issues that acne scars leave with patients, Northshore Medical & Aesthetics Center are committed to raising awareness and give hope to patients via educating them on the various treatment modalities available.
"The unfavorable influence acne scars have on a person's self-esteem and self confidence is a concerning social issue that cannot be ignored. Acne scars are without a doubt a skin condition that can have long lasting physical, emotional and psychological effect on individuals."
"The overwhelming majority of patients I see are emotionally scared and even depressed as a result of their condition," said Dr. Brown, GP with Special Interest in Dermatology and Medical Director of the Northshore Medical & Aesthetics Center.
"As an acne sufferer myself, I want to give hope to patients and to inform them that effective treatments for the management of this condition do exist."
"We encourage all who are negatively impacted by acne scars to recognize Acne Awareness Month by educating themselves on tips for making a positive change in how they feel about their situation, as well as seeking treatment.
"To help patients build positive self-esteem and address the emotional impact associated with acne scarring, below are some tips taken from the National Association for Self-Esteem:
"Acknowledge your potential and value who you are. In order to inspire self-confidence and create a healthier self-image, you need to first respect and value yourself and acknowledge your full potential and capability.
"Taking appropriate action to respect yourself, while understanding your worth, leads to happiness and an overall better attitude. Because the mind is a powerful tool and our thoughts undeniably affect our words and actions, fighting the emotional scars of acne can be difficult, but can start by simply changing the way you think about it."
"Seek treatment and know your options. The burden of acne scars is significant and can sometimes seem impossible to overcome, but know that you have options. Consult with a dermatologist and get educated on available treatments, while also seeking an overall healthier lifestyle. Living a healthy life, combined with the right treatments, are steps in the right direction for achieving the face of confidence you've always wanted.
"Consider therapy. Psychotherapy can make a critical impact in helping a patient cope with and feel positive about a difficult situation. Alleviating psychological distress through talking with a qualified physician may assist with how you view the negative aspects of your acne scars.
"As part of its Acne Awareness Month recognition, Northshore Medical & Aesthetics is distributing an infographic titled, "The Emotional Truth About Acne," to visually illustrate acne scars' negative effects. We encouraged the public to share the infographic with others to help raise awareness around this important issue.
"Today, virtually every case of acne can be successfully treated. Dermatologists can help treat existing acne, prevent new breakouts and reduce your chance of developing scars. If you have questions or concerns about caring for your skin, you should make an appointment with Dr. Kyjuan Brown by calling 293-5476."

Read More About
Category: All