Not only is this the day that Peter Burling and Emirates Team New Zealand could become the official Challenger to Oracle Team USA, but it also the start of the Red Bull Youth America's Cup and the first appearance in race action of local favourites TeamBDA.
In the Louis Vuitton America's Cup Challenger Playoffs Finals, the score stands at 4-2 to the Kiwis over their rivals, Nathan Outteridge's Artemis Racing.
In three close-fought encounters with the Swedish team yesterday [Sunday], the Kiwis clinched two victories, putting themselves 4-2 up and firmly in the driving seat to seal their progression into the next stage of the competition.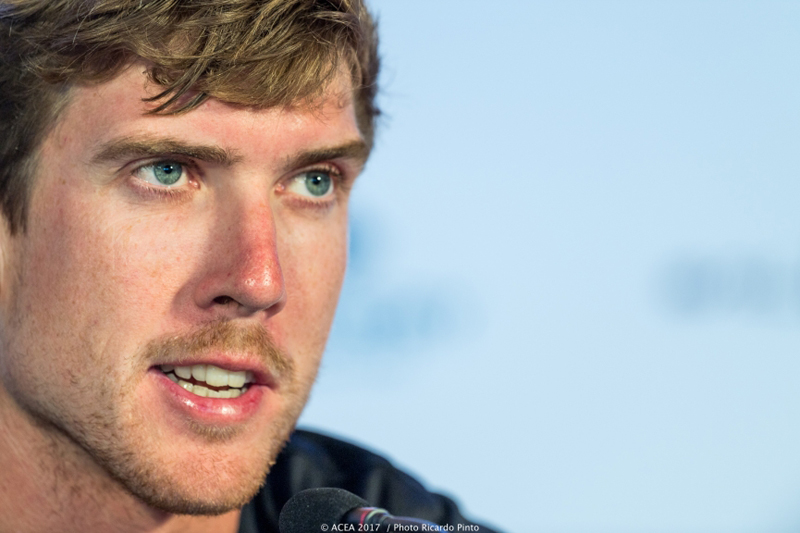 Just one more victory from the three scheduled races today [Monday], would confirm Emirates Team New Zealand's' place in the America's Cup Match, presented by Louis Vuitton, where they would go head-to-head with Jimmy Spithill's Oracle Team USA to battle it out for the 'Auld Mug'.
"We were really happy to walk away from the day 4-2 up," said a jubilant Burling after Sunday's action.
"To get our boat around the track in the way we did and to take those couple of wins, is full credit to the whole team and what they're willing to give to get the job done here."
In stark contrast, Nathan Outteridge will be aiming to mount a monumental fight back, just as he and Artemis Racing did in the Louis Vuitton America's Cup Challenger Playoffs Semi-Finals.
In that stage of the competition the Swedish team overturned a 3-1 deficit against Dean Barker's SoftBank Team Japan, finally prevailing after four successive race wins.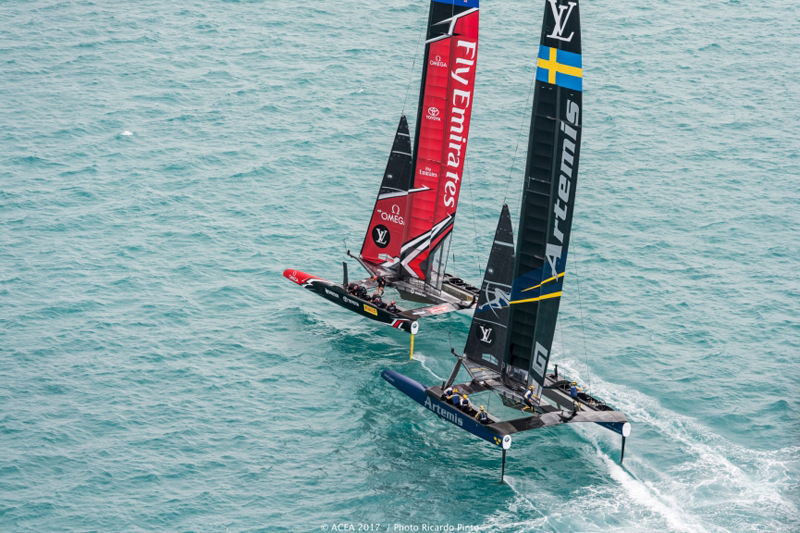 "We saw in the semi-finals that anything is possible," said a defiant Outteridge after yesterday's racing.
"We'll keep chipping away. We won't change how we tackle the starts or the first mark approaches. We're six for six there. It's more what we do in the upwind legs to help keep them behind us.
"I think if we can keep attacking the races the way we have been, and trying to control Team New Zealand as much as we can, that's the important thing for us to focus on."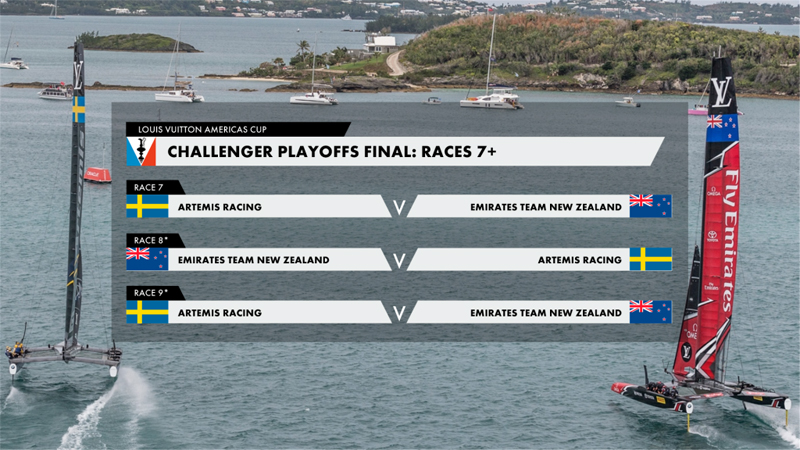 Read More About