The Bermuda Under 17 Women's National Team recorded their third consecutive victory with a 13 – 1 hammering of Aruba in the CONCACAF Caribbean Under 17 Qualifiers taking place in St Lucia.
Bermuda's starting lineup was Zahkari Turner, Koa Goodchild, Danni Watson, Emily Cabral, Satia Burchall, Trinae Edwards, Dazzare Place, Jaden Masters, Nia Christopher, Leilani Nesbeth, and Tiana Mullen.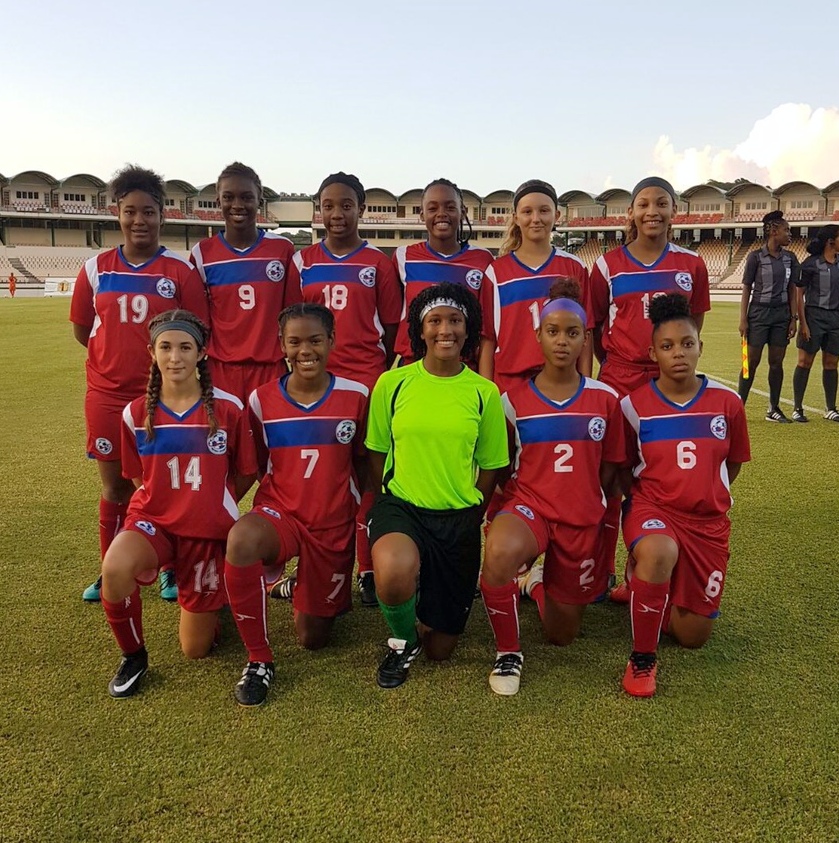 Bermuda started dominating right away, building a 5-0 lead at the half. Bermuda would then score eight times in the second half, a half in which they conceded their first and only goal of this tournament.
Leilani Nesbeth led the way with 6 goals, with Jaden Masters adding a hat-trick. Tiana Mullen scored twice, while Nia Christopher and Katelyn Medeiros scored a goal each.
Bermuda — who has already defeated St Lucia 3-0 and Antigua and Barbuda 5-0 — has made an outstanding showing overall during this tournament, winning all three games and scoring a total of 21 goals while conceding only 1.

Read More About