Bermuda making an excellent showing at the CONCACAF Caribbean Women's U17 Qualifier, Strykz Bowling Lounge opening a new restaurant, Nathan Trott being selected for England U/20 team, Flora Duffy winning in Stockholm, and Marshall Diel & Myers educational awards being presented to Victoria Stephens and William Finnerty were all some of the positive news stories from the past week.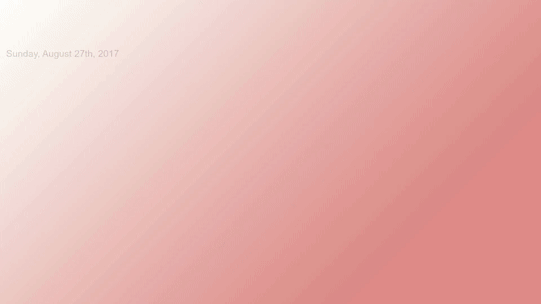 In additional good news, Samuel Martin was called to the Bermuda Bar, Tyler Butterfield is enjoying a successful season, Janeiro Tucker and Onias Bascome were named the Cricket Players of Week, and funds raised at the Natural Blessings Hair & Beauty Expo were presented to student Yosefyah Williams.
Other good news stories included Bermuda winning the Junior Caribbean Equestrian Challenge, tennis player Daniel Phillips winning two titles in the UK, Chris Douglas receiving the Cup Match 'Man of the Match' Award, and the Workforce Development Scholarship recipients being announced.
We also posted various community photo galleries, including coverage of the Bermuda delegation at Carifesta, the BBBFF's Night of Champions, junior fishing tournament, and the motorcycle racing at Southside.
In an effort to highlight some of positive news happening in our community, we supplement our standard morning and evening email newsletters with a special Sunday "Good News" email newsletter edition, and also produce a highlight video and article which strictly focuses on the positive news about Bermuda and Bermudians from the past week.
You can sign up to have the free newsletter delivered via email here, and/or access the links below. In addition, for those who like positive news, please feel free to visit our sister site ForeverBermuda.com, which seeks to showcase the best of Bermuda as well as provide information and listings for visitor related services.
Links to some of the 'good news' from the past week are below:

Read More About