[Written by Don Burgess]
Is Somerset even stronger now that it has lost Janeiro Tucker and Jacobi Robinson to retirement?
While the idea may seem preposterous to some, and downright heresy to others, which could be the case.
Youth is being served with Kamau Leverock, and Dion Stovell recalled to the squad. Leverock could very well be Bermuda's best player with his seasoning in England, so it isn't far-fetched as some people think that Somerset hasn't lost a step with its Cup Match selections.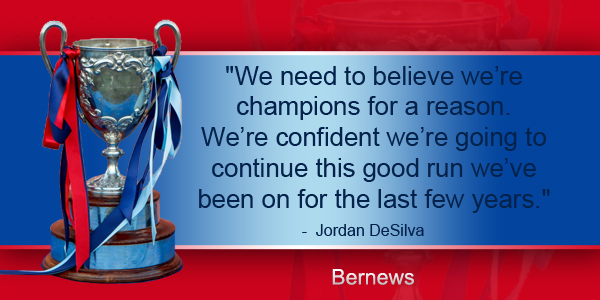 Captain Jordan DeSilva now has one Classic under his cap and relishes the opportunity to win his first Cup after last year's draw.
"We're really confident with who've we've picked," DeSilva said. "It is a lot easier to make replacements with guys who have been here before and not automatically having to rely on colts. We have experience in the team and haven't had to pick a colt in six Cup Matches. There is a lot of experience in the team, and those guys just add to it."
DeSilva said Tucker would be missed but Stovell will provide Somerset with a big bat.
"We discussed that last week. When you've had somebody in the team for 20 years and being involved at the level he has, it is always going to be difficult to replace him. But in Dion, we have the best batsmen in Bermuda on his day. So we've replaced the best batsmen in Cup Match with the best batsmen in Bermuda.
The plan is to have Stovell fill Tucker's spot in the batting order.
"Then we have Kamau. He'll bring something to Cup Match that people haven't seen in a long time," said Somerset's captain. "He bowls with a lot of pace which isn't common in Bermuda, and he's a very hard-hitting batsman, which we saw Saturday and in training last week.:
He added Somerset needs to display the best players in Bermuda and "we definitely feel he is one of those".
The captain added with the squad changes he might be "able to focus a bit more on batting because last year we just had the three seamers and this year we have four. From a personal point of view, I may not have to bowl as much as last year."
DeSilva said as long as the weather cooperates – at the moment thunderstorms are predicted for Thursday – Somerset will win the Cup.
"We're confident. We need to believe we're champions for a reason. We're confident we're going to continue this good run we've been on for the last few years."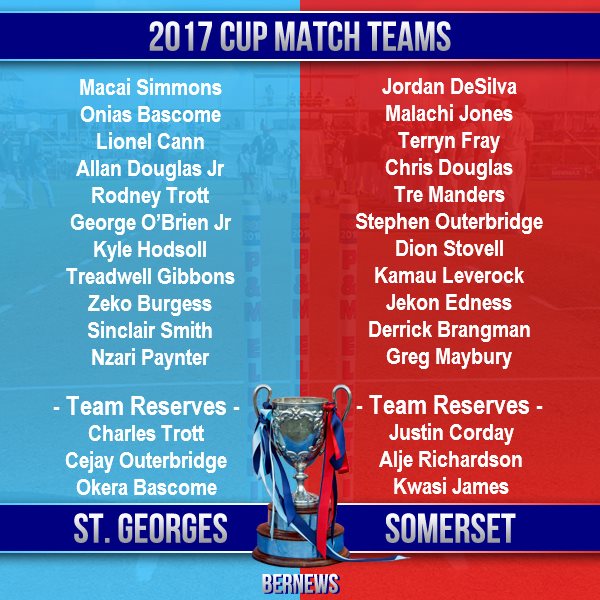 DeSilva said his debut as captain last year taught him several lessons, the biggest of which was not to panic. "I can allow the game to flow and to trust my instincts and trust the guys I have around me."
He knows the wicket will be prepared to St. George's tastes so the challengers can attempt to get a result.
"It isn't going to be as good as a batting track as last year."
He said with Wellington Oval being a lot longer straight than it is wide, the bowlers "have to bowl a lot fuller length because it's a lot harder to hit the ball out of the ground straight. From a captain's point of view, it is about the lengths my bowler's bowl, and my fielders have to protect the shorter boundaries more than the longer ones."
With Somerset dominating the results for the past four years, one of the issues they face is complacency.
"We can't take these guys for granted," DeSilva said. "We know they are good players. We know when they do right balance they are going to be a much better team. But we are just trying to make sure we keep our feet on the ground. Cricket is played on the field. It's just our job to be confident but stay humble because anything can happen."

Read More About