Imagine being a child, your step-father abusing you, and your mother not doing anything about it? That's the story one 51-year-old woman shared, saying she felt the need to share to "help others know they are not alone."
As part of the ongoing #MeToo campaign, she shared her story with the Centre Against Abuse who shared it with Bernews with her permission.
The woman, who is now 51-years-old and does not reside on the island at this time, shared her story, saying, "I felt the need to post my #MeToo tag to help others know they are not alone.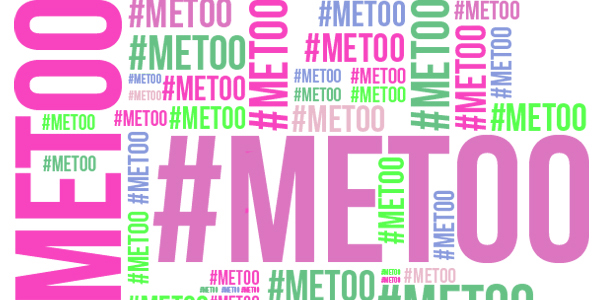 "I have identified myself as a survivor every year after I have a breakdown or I come out of a depression episode I could be dead, or in MAWI, But I choose to fight this and live.
"I was 12 attending high school and I came home one day and my step-father was sitting on my bed holding a letter from a boy that liked me, he said 'I read your letter and have you had sex,' and I said no. He said 'okay, well we won't tell your mother about this.' I had a felt picture behind my bed and so did my brother as we shared a room; mine was of a little girl praying and his a little boy praying.
"I had hid the letter there, I figured it must have dropped out. Later that night when my mom went out to a physical abuse centre meeting, he woke me up and took me into the bathroom that was next to my room and said he was going to check me, and proceeded to insert his hand into my PJs and said this is how a doctor examines you; this was the first of certain occurrences.
"He would expose himself to me on many occasions, and then when I was acting out and bad, beat me and slap me, and my mother didn't do anything about it.
"I felt helpless, hurt, confused. So I started acting out in school, ditching classes, stealing money from my mother's bag. I would never have friends over for sleep overs.
"The only thing I had outside of it was dance; there I could disappear into someone else. I was involved in Girl Guides and other after school activities, but I soon lost interest as what was happening to me made me rebel.
"I became promiscuous as I thought it was helping to shield my pain, but instead it was damaging me in ways that I could not even imagine that carried on into my adult life.
"I have only received support on my post from friends and acquaintances that know me and my story personally. I don't expect any different response; one thing I have noticed is that people in Bermuda love to perpetrate a fraud and help cover up others indiscretions. Because if they voice their opinion or make it publicly known, it means they are outing a family member and they are taking responsibility also for covering up the pain and suffering. I now have no tolerance to have people like that in my life.
"I don't care how important you are or what titles you hold in Bermuda – a dirty dog is a dirty dog, and those that surround you knowing what you have done and don't hold you accountable, I find them weak and insignificant.
"The #MeToo campaign is just a fad for now; it will go away and nothing will happen, but for those of us that have been harmed, molested, raped and controlled by the perpetrator and his family mentally and emotionally, it's an everyday struggle to stay in a positive place.
"My advice to any woman or man that gets into a relationship with a #MeToo: if you aren't going to help nurture them, love them unconditionally and be there for the good, bad and the ugly that we carry. Leave us alone. There are so many damaged souls in Bermuda and if you have no compassion or empathy, please be a human being and leave us alone. All you are doing is hurting us more.
"Most everyone I've come into contact with is suffering and it needs to be addressed and Bermuda needs to stop acting like going to counselling is a bad thing. Life is hard and difficult on a regular day, imagine if it was you or your kids going through this pain what would you want done.
"And mothers – if your daughter has been interfered with by your husband leave him, have the courage and morals to leave for your daughter.
"What people don't get is, as we go through life, jobs, churches, friendships, acquaintances, love and having kids, we are judged. And this is the thing – people judge you from the external behavior with no clue and don't even care about your internal suffering and why you are doing, feeling and holding onto things.
"They consider it holding on and tell you to let things go. But how do you let go of past hurts and pains if you never healed from the one thing that started it all? And really, some don't care, because if they grew up in a two family home and were loved and revered by their parents and family, they can't understand or empathize with you; that's the bottom line."


Anyone who is aware of, or suspects child abuse is taking place, is strongly urged to contact the Police, and for organisations and entities that work with children, local charity SCARS offers the 'Darkness to Light Stewards of Children' Training Program, which provides training to individuals and organizations entrusted with children to 'Prevent, Recognize, and React Responsibly' to child sexual abuse.
Read More About