[Written by Don Burgess]
Dozens of Bermudian women are taking part in the #MeToo campaign across a variety of social media to denounce sexual assault and harassment.
The campaign started after film producer and film studio executive Harvey Weinstein had numerous alleged sexual harassment, sexual assault and rape accusations made against him.
Weinstein was fired and expelled from the Academy of Motion Picture Arts and Sciences.
The hashtag was popularised by actress Alyssa Milano, who encouraged women to Tweet it to help demonstrate how widespread the issue is.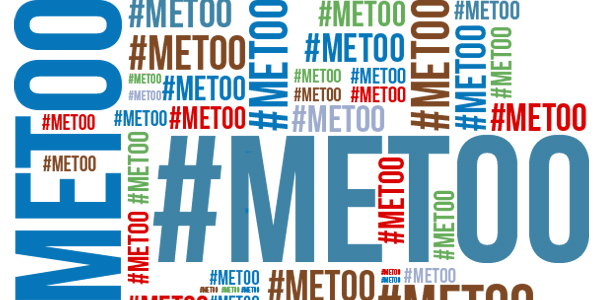 Educator Shawnette Somner is one of the people who agreed to allow Bernews to share her story.
"I was just a little girl going very regularly to the hair salon with my grandmother. While the owner [one of her best friends] did her hair downstairs, my hair got shampooed upstairs by her son who was the shampoo boy and at least ten years older than me.
"With a head in the basin, hair wet and soapy, he would slide his hand into my shirt to fondle that which was barely developing.
"What was a little girl to do? In the late 1960s who would have believed me? I was so happy when my granny stopped going.
"My #MeToo story pales in comparison to some of the horrific stories I've read and heard about. But that dirty scumbag is still alive and so is his very elderly mother who I confronted a few years ago. I discovered that the same thing he did to me he was doing to one of my students some 20 years into my teaching career, which was revealed when the child expressed fear due to a field trip we were about to take."
Ms Somner added, "Kudos to all the courageous women who have spoken out. Right now though I'm more bothered by those, who have yet to be revealed because it seems like everybody has an unwanted story."
Carla Jay took part in the campaign as well. She posted, "I was 14, walking to Berkeley, an older man offered me a ride to school [I had seen him around before and thought he was friendly]. He ran his hand up my leg. I've never hitched a ride with a stranger again."
Another Bermudian, who wishes not to be named, said she had experienced numerous sexual harassment situations over the years, starting back when she was 13, and the older boys at secondary school would touch and grab her bottom.
"In college, I was on a date, and when he took me home, he wouldn't stop after a goodnight kiss. I was groped and felt shame for years afterwards that I somehow was responsible. It wasn't until more than a decade later that I realised that once I said 'no', he was responsible to respect my wishes and stop.
"As an adult, I had a boss who would routinely stop my desk to try to look down my blouse as he stood over me. It finally got to the point that I stopped wearing anything that showed even the faintest of skin."
Her story isn't unusual, as others have posted about being accosted from school up through adulthood.
Read More About