[Updated] A TUI Airplane landed at L.F. Wade International Airport at approximately 12.30am this morning [Dec 13] after diverting to Bermuda for a sick passenger who was transferred to an awaiting ambulance and transported to King Edward Memorial Hospital for treatment.
Thomson flight 637 was met at the terminal by Bermuda Fire and Rescue Service personnel and Skyport officials. The airplane, which originally departed from Sangster International Airport in Montego Bay, Jamaica is expected to continue on its journey to Birmingham International Airport in Birmingham, UK.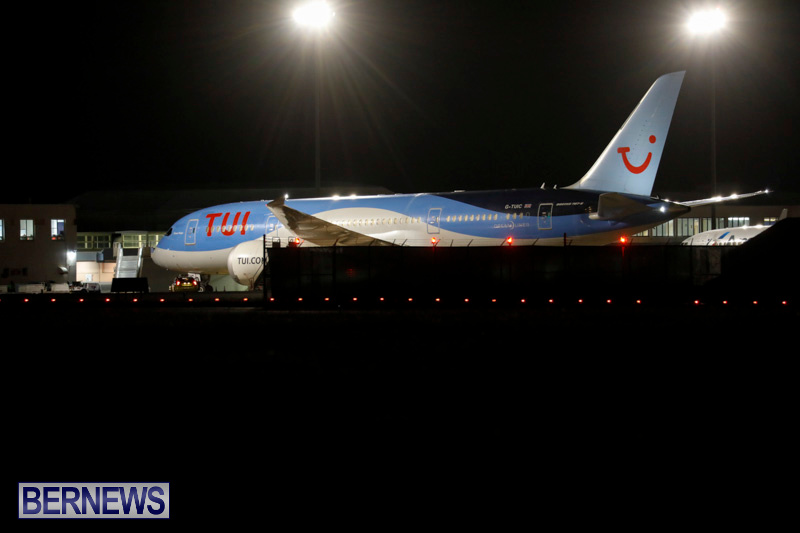 Update 8.03am: The plane stayed overnight with approximately 300 passengers and crew members allowed off the plane and transported to hotels.
Update 8.06pm: A flight operated by UK- based TUI and originating from Jamaica, made a medical diversion to the Island in the early hours of this morning, Skyport confirmed.
The aircraft and passengers ended up staying on island all day after a maintenance issue on the airplane was discovered causing a further delay that ultimately led to the crew timing out.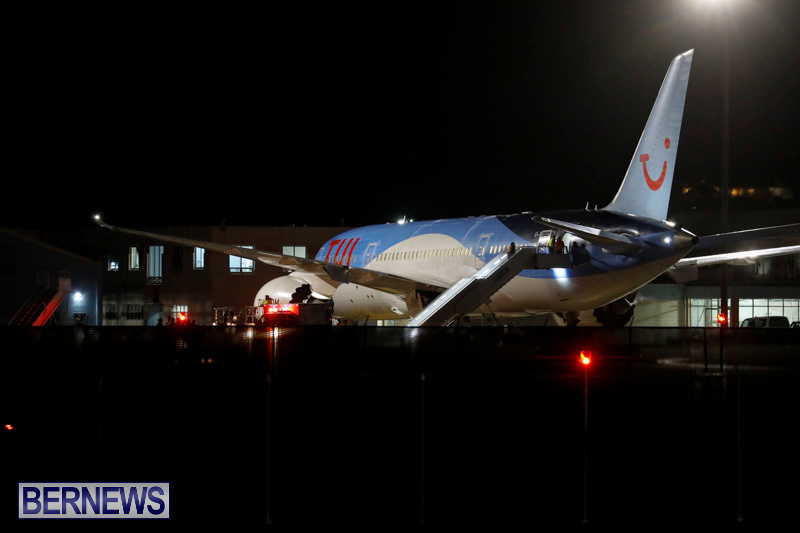 The Boeing 787 aircraft made an unscheduled landing at the LF Wade International Airport on Wednesday morning with 290 passengers and nine crew members on board, including a 56-year-old woman with a medical condition which could not be dealt with in the air.
The flight was enroute from Montego Bay to Birmingham, UK.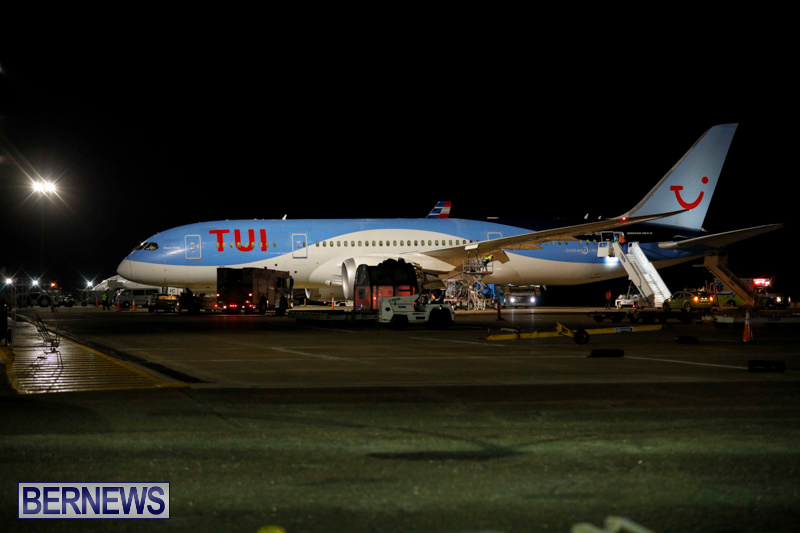 Mikaela Pearman, Marketing & Communications Officer, Bermuda Skyport, said: "The airplane arrived in Bermuda at 12:30am after a female passenger on board reportedly suffered a medical condition that required immediate attention on the ground. The woman, who had to be stabilized, was accompanied by her husband and both were transported to the Kind Edward VII Memorial hospital.
"Following the couple's deplanement, a maintenance issue was discovered. Local technicians were called in to successfully carry out the necessary repairs. However, following the unexpected delay, the maximum number of shift hours for the crew members had expired, meaning the flight could not continue on."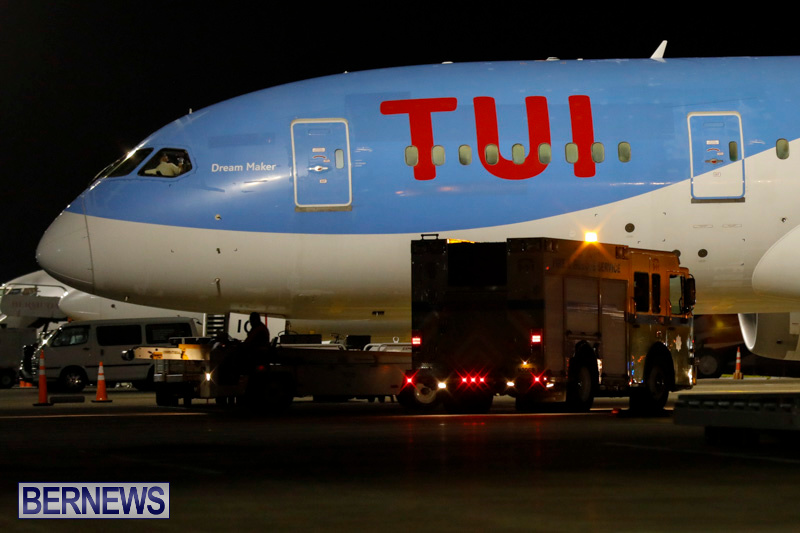 Passengers ultimately deplaned at 5:15am and were taken to the Grotto Bay and Fairmont Southampton Princess hotels respectively. The passengers returned to the LF Wade International Airport to commence check in at approximately 2:30 pm.
Flight 637, eventually departed the Island for Birmingham at 7:59pm. The female passenger did not board the aircraft back to the UK.
Read More About