The Bermuda Society of Arts [BSOA] will be hosting the opening of Bermuda's 53rd Primary Schools' Art Exhibition entitled "the Art in Me" on Friday [Feb 9] from 5.00pm to 7.00pm, and the exhibitions will continue until Tuesday, February 27.
A spokesperson said, "Bermuda Society of Arts [BSOA], upper level of City Hall, has always prided itself as being the gallery of people, and this Friday is prouder than ever to showcase Bermuda's littlest people.
"The public is cordially invited to the Opening of Bermuda's 53rd Primary Schools' Art Exhibition. Entitled "the Art in Me" this show is sponsored the Ministry of Education and Workforce Development and Features. Art Show Grand Opening begins on Friday from 5:00PM – 7:00PMa perfect way to end a long work week looking back at life through the eyes and expression of a child.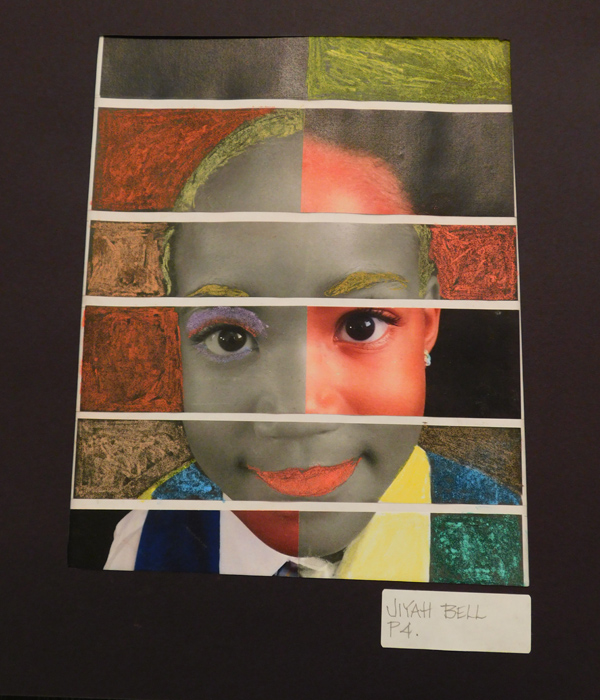 "Come see what Harrington Sound's brightest students have created under the guidance of Ms. Johnette Darrell. A Visual Arts teacher with a strong background in interior design she likes to think outside the box and pushes her students to do the same.
"You can see the results as her students create expressions of self by layering pastel colors on top of portraits with bold strokes or filling in their other halves using a printed selfie. Her Assistant, Ms. Lakeisha Bell, is not only on hand to help with the work but also a proud parent of one of her students.
"Charmaine Friday is the Art teacher for West Pembroke Primary school, keeping her students creative minds busy with portraits and a focus on thier Bermudian surroundings. Primary 2 is drawing their versions of Front Street while in Primary 3 is concentrating on Bermuda Architecture, noticing shutters, fold out blinds and welcoming arms stairs.
"All the unique components that combine to make our beautiful colorful houses. P4's are building on these exercises of shape and colors to create 3D paper portraits and their own Gombey portrait designs. Primary 5 takes shapes to a new level in creating Cubist inspired self-portraits that are truly inspiring expressions of how our children see themselves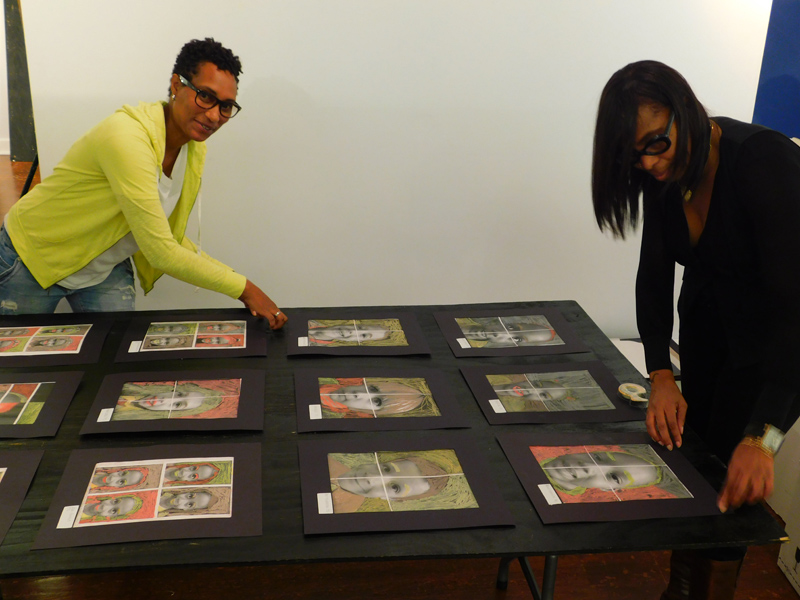 "Dame Marjorie Bean Academy worked extra hard this year to find ways for each of their special needs students to express themselves and what makes them unique.
"For Elijah Aguiar Darrell that uniqueness is his love of Snakes. At age 16 Mr. Darrell has sensory issues that make it hard for him to touch many things, yet after a trip to an interactive snake exhibit in Boston, he now has a special love for snakes and knows all their names and species by heart. His piece features both pictures of himself holding the reptiles as well as pictures of his favorite types picked on the internet and collaged onto a hand painted snake.
"For JahZiah Douglas-Dill that love and passion is focused on cricket. A sport he knows well from watching his father play at Cup match every year. It is his favorite game to play as soon as outdoor activity time begins. These and so many more stories are ready to be shared all thanks to the efforts of Ms. Zina Thompson and Ms. Marsha Simas, both Para educators and Chairpersons on our Visual and performing arts Committee.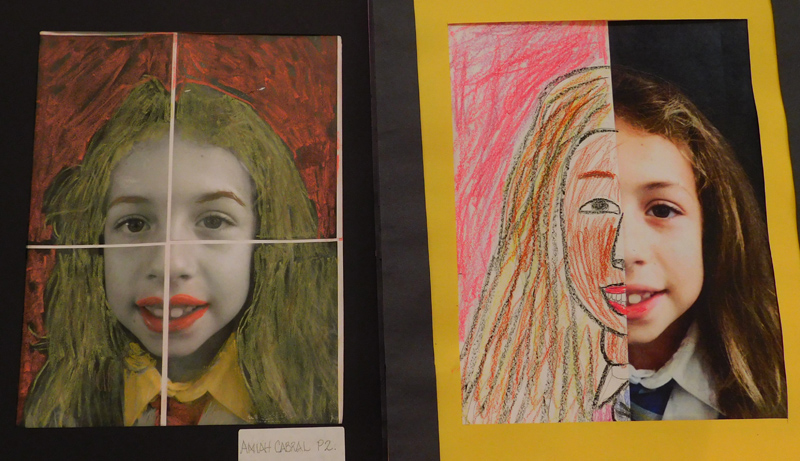 "Meanwhile Ms. Kerr at BHS is so excited with all her student projects she can't pick just one favorite. BHS uses an International Primary school Curriculum which ties all its subjects together. For example 4 year olds learn about math and science through their art as they explore textured foam paint that goes from liquid to solid, adding math in symmetry, shapes and lines.
"Collages of texture combine old newspapers, cotton balls and glitter to describe winter trees that make the viewer shudder with cold. Each project relates to what students are learning in other classes so students explore every subject to it's fullest. Year 5 are learning about Greek Mythology, what could be better than to create a Grecian mask and imagining history through its eyes.
"We invite the general public to come experience Bermuda's Primary School Children's works for yourself, join us for a happy hour that is sure to make you wish you were back in kindegarden. Admission is free!
"Art Show Opening begins at 5:00pm – 7:00pm. Exhibition continues until Tuesday February 27th Gallery hours: Monday to Friday 10:00am– 4:00pm; Saturday 10:00am – 2:00pm"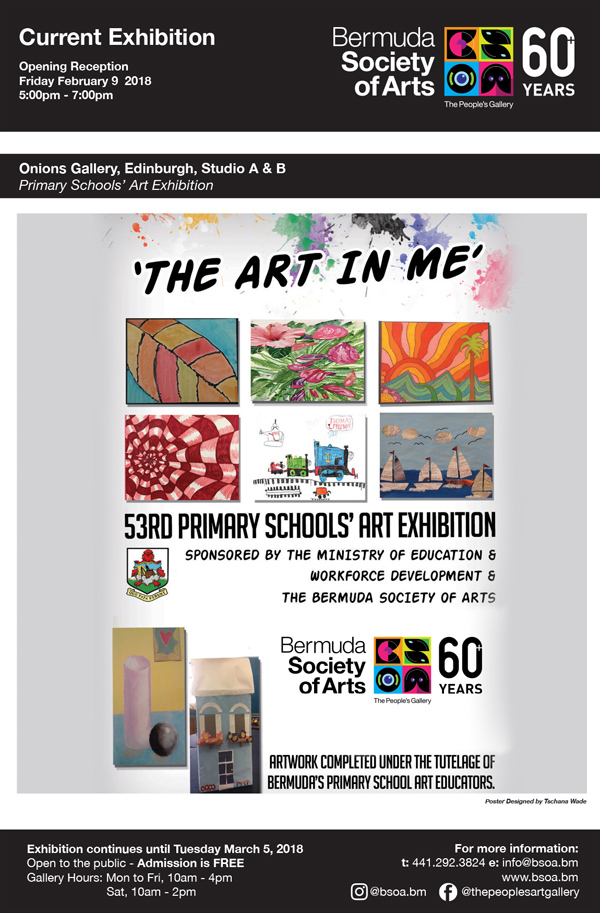 Read More About
Category: All, Entertainment, News