Jonathan Jon Cumberbatch — a 55-year-old convicted child sex offender — is to be released from prison today, with the Government previously issuing a public notification and a number of groups noting their support for the Government's decision to notify the public, while expressing concern about Cumberbatch being released and saying the safety of our children must be a priority.

Public Notification Of His Release
Last week, the Attorney-General officially notified the public that Jonathan Jon Cumberbatch would be released from prison on February 21st after having been convicted and jailed for sexual exploitation of a young person while in a position of trust, and sexual assault.
The Government released his photo, said the Ministry of Education is sharing this information with the schools via principals, and also noted the decision to issue a public notification was made in consultation with the Commissioner of Police.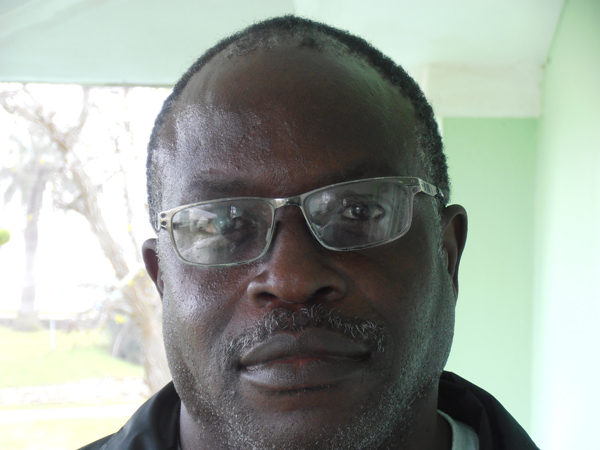 Coalition, SCARS, Women's Resource Centre & Centre Against Abuse
A statement issued following the notification on behalf of the Coalition for the Protection of Children, SCARS, Women's Resource Centre and the Centre Against Abuse said they are "relieved and grateful" to see the Minister of Legal Affairs "has accepted the need to inform the public when a dangerous, sexual predator is released into the community.
"However, we have grave concerns about the inevitability of this release at this time," they said.
Noting that Cumberbatch is being released after serving 8 years out of a 12 year sentence, the groups said Cumberbatch "remains a dangerous, predatory sex offender" who "remains a very real danger to the children of our community."
"Child sex offenders get a second chance, but their victims are not afforded the same luxury of getting their innocence back," they noted.
"Child sex offenders go into prison after scarring a child or children. They can come out cleaned up on the outside with their prison outfit off, the question is have they been cleaned up on the inside?"
Women's Action Group
Also issuing a statement following the notification was the newly formed Women's Action Group who noted that "Jonathan Cumberbatch, a serial convicted sex offender, will be released from prison on February 21, 2018 after completing his second sentence for sexual assault.
"Cumberbatch is still considered a high-risk offender," the Women's Action Group pointed out, adding that they are "gravely concerned" and questioning some aspects.
"What are the protocols, if any, in place for him to be monitored? What, if any, are the parameters in place regarding him being in places frequented or attended by children? What consequences, if any, are there should he meet or contact young people?
"We applaud the Government for informing the public of this potential threat to our community. This is a first step to making the safety of our children a priority.
"The Women's Action Group encourages the Government to put into place legislation that mandates the monitoring of released sex-offenders and request that they continue to inform the community in a transparent manner of any actions by sex offenders that could be of concern or harmful to the community.
"This is a national conversation that needs to be revisited at our earliest convenience."
The group offered the following suggestions to parents: "Show Johnathan Cumberbatch's picture to your children and tell them to avoid him, ensure that your children do not walk alone, consult with SCARS for safety pointers, encourage schools, home-schools, and churches to invite SCARS to give trainings."
No Legal Way Currently Available To Further Detain Him In Prison
Following the notification last week, Minister of National Security Wayne Caines said, "Understandably, the impending release of Jonathan Cumberbatch is concerning to the community.
"It is important to note that regrettably, there is no legal mechanism currently available to further detain him in prison. The notification issued by the Attorney General is an important feature of cases like this and the heightened public awareness of his release is exactly what the notice is for.
Expect To Bring Amendments To Increase Powers Of Criminal Justice System
Minister Caines added, "The safety of young people in particular is paramount in our considerations and through the work of the Ministry of Legal Affairs we expect to bring amendments to relevant laws that will increase the powers of the criminal justice system in these terrible cases."
Police Information
The police have a website section providing information on how to help protect your child, which can be found here.
Support SCARS Charity
SCARS [Saving Children And Revealing Secrets] is a charity with a mission "to reduce the risk of child sexual abuse and to be an advocate and voice for children who have been sexually molested as well as their affected family." Their work has been highly praised in the community, they offer free training, and to find out more or to assist their efforts, please visit their website.
Read More About