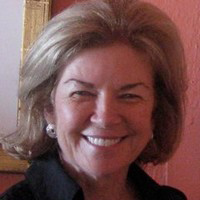 Starting on April 20, the Bermuda Heart Foundation's CORE Center will be offering cardiology services for zero-copay for those with major medical coverage.
"As the island's leading agency for heart health advocacy, it's our moral duty to do whatever we can to ensure that cardiac patients don't fall victim to the ever-increasing cost of healthcare," says Dr. Marion Watlington, founding board member of the Bermuda Heart Foundation".
"Financial hardship should never impede anyone's access to cardiac care, and no one should ever be forced to choose between paying their grocery bills or attending to their health needs.
"This initiative falls in line with the Bermuda Heart Foundation's mission to be a resource for those who need our help."
A spokesperson said, "The CORE Center's visiting cardiac specialists will be on island twice per month to ensure easy access, as patients will always be seen by the same Cardiologist. These appointments will be available by physician's referral, marking the first time that such services will be offered outside the hospital at no out of pocket cost to the patient.
"CORE's two top cardiologists are from NewYork-Presbyterian Hospital – the #1 hospital in New York and on the East Coast for cardiology and surgical services as ranked by U.S. News & World Report Best Hospital listings.
"Bermuda Heart Foundation's announcement follows a Continuing Medical Education [CME] event jointly held between Bermuda Heart Foundation and NewYork-Presbyterian on February 3rd, where Bermuda's medical professionals were invited to earn five international CME credits by attending lectures on the latest advances in medicine.
"Topics of note included cutting edge developments in cardiology and nephrology. Dr. Watlington notes feedback was "100% positive", and that there will be more similar events upcoming to complement the zero-copay initiative.
"As we all strive to become healthier, the BHF is very proud that we remain at the forefront of keeping the heart of Bermuda beating strong."
Please call the Bermuda Heart Foundation at 232-2673 or email info@bdaheart.bm for more information."
"


Read More About