In celebration of the school's 120th anniversary, the Berkeley Institute Anniversary Celebration Committee is shining a spotlight on its alumni, with the twelfth profile highlighting Thomas Christopher Famous, Class of 1985/1986, Gold House.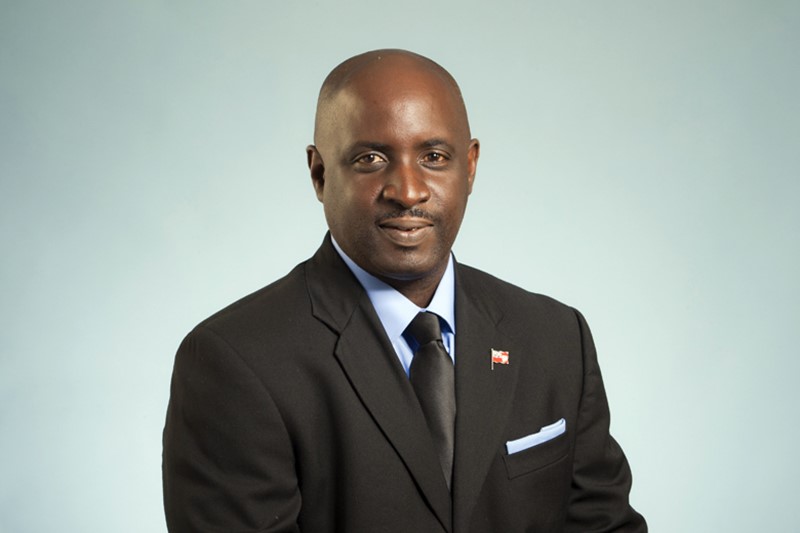 What does it mean to you to be a Berkeleyite?
It means that I am a part of a family of Bermudians who have helped to form the backbone of Bermudian leadership.
What was your fondest memory of your time at The Berkeley Institute?
Walking up to Dr. Maxwell and receiving my Diploma after being given the chance to repeat my final year.
How have you applied the motto Respice Finem to your life?
At any given time when I am wondering if I can complete a task or overcome a challenge I simply repeat to myself "Respice Finem".
What advice would you give to current Berkeley students and other young people?
Always Remember this "we are the men of the years to come, we are the women of the future".
What do you do for a living? How did The Berkeley prepare you for this?
Currently I wear two hats. I have worked at BELCO for 25 years in the power plant. Secondly, I am a Member of Parliament for Devonshire East. Berkeley prepared me for my political life as we were ingrained that as Berkeleyites it was our duty to serve our country in multiple ways. "What will become of our island home without our nurture?".
Who was your favorite teacher and why?
My favourite teacher was Mr. Robert Horton as he taught us the art of writing.
What was your favorite subject and why?
History as learn about the events that have shaped the world in which we live in.
How have/in what ways have Berkeley alumni helped to shape Bermuda?
When we look at who forms the leadership of the political Government, the civil service, the majority of educators, and countless businesses owners you will find Berkeley alumni. We have shaped post slavery Bermuda for over one century.

"From the onset Berkeley has been a beacon for the minds of tomorrow," Berkeley's 120th Anniversary Celebration Committee noted.
"The green and gold family is steeped in tradition and culture in academic excellence, Berkeleyites have made and continue to make profound and valuable contributions to Bermuda and the world.
"The Berkeley Institute wants to recognize the exciting and innovative things our alumni are doing, here in Bermuda and around the globe.
"Berkeleyites compromise all walks of life and careers from academia and athletes, to banker and business owners, educators and engineers, politicians and preachers, dancers and doctors to homemakers and hoteliers.
"We are recreational athletes to athletes on the world stage. Classroom debaters to barristers, boardroom strategies to Cabinet Ministers."
And as part of the celebration of Berkeley's 120th anniversary, alumni of the school are being featured on Bernews, and you can read a profile on Dominique Richardson here, Patricia Gordon-Pamplin here, Juan Philip Wolffe here, Florenz Webbe Maxwell here, Garon Wilkinson here, Candace Furbert here, Shernette Wolffe here, Scott Wade here, Mustafa Manders Ingham here, Kristin White here and Margaret Edwena Smith here.

Read More About