In celebration of the school's 120th anniversary, the Berkeley Institute Anniversary Celebration Committee is shining a spotlight on its alumni, with the tenth profile highlighting Dominique Richardson, Class of 2010, Gold House.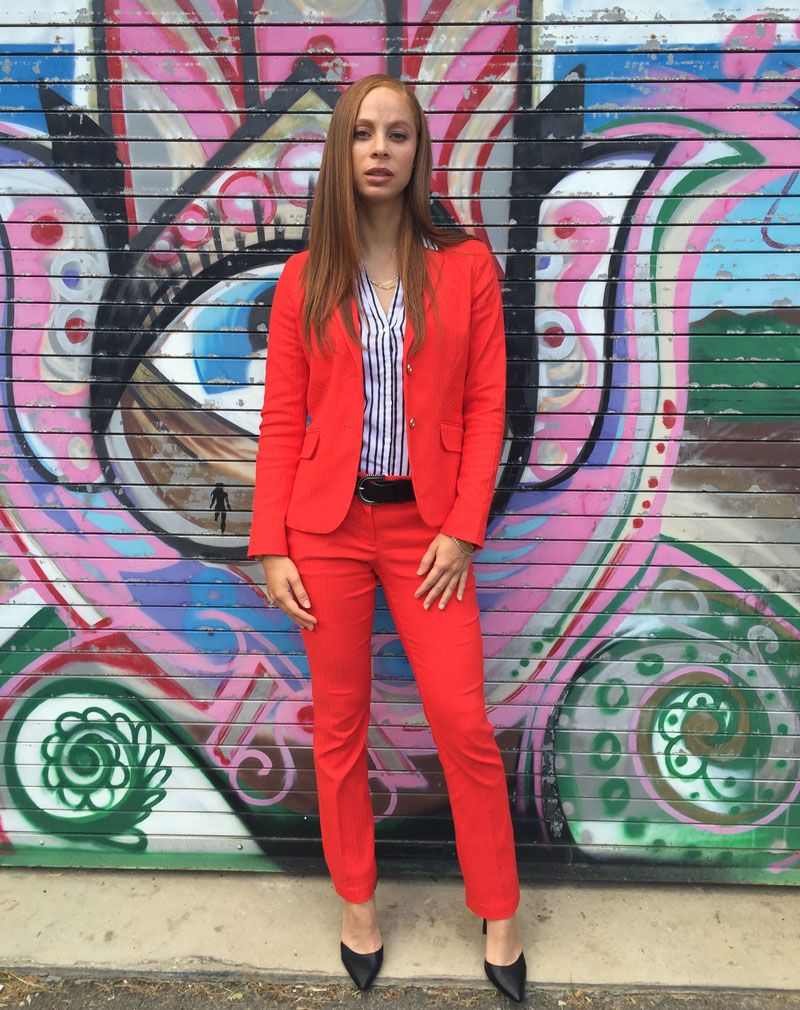 What does it mean to you to be a Berkeleyite? 
Being a Berkeleyite means being a part of a strong, rich legacy that instills a sense of pride and integrity. I tell people all the time, I am a proud Berkeleyite!
What is your fondest memory of your time at The Berkeley Institute?
I loved all the sporting events! Whether it was our annual Sports Day, a netball or basketball game, the 6-a-side football tournament or a softball match, I took pride in representing The Berkeley Institute. These events encouraged me to have a winning mindset and achieve my goal of obtaining a football scholarship in university.
What made The Berkeley special to you? 
I would have to say the people. I developed meaningful relationships with my peers and also my teachers, many of whom I still have relationships with today. Also the quality education I received, which adequately prepared me for university.
 How did your time at Berkeley aid in your decision for your career path?
During my third year at The Berkeley, representatives from St. John's University gave a presentation to my math class, highlighting the various different programs and potential careers in Actuarial Science and Risk Management and Insurance. This experience sparked my initial interest in insurance and international business.
What advice would you give to current Berkeley students and other young people?
Always be willing to put your best foot forward at all times and to never give up on what you really want in life. Take advantage of every opportunity presented to you and know that you will be faced with challenges along the way, but it's how you react to those challenges that will define who you are and your character.
What factors played a role in your decision to attend Berkeley? 
Growing up, I always remembered hearing people talk about 'The' Berkeley Institute and its strong academic reputation. I wanted to be a part of that. Also, mother attended The Berkeley Institute and taught Mathematics and Physical Education there for 8 years.
Who was your favorite teacher and why? 
Ms. Keisha Douglas – She was my math teacher during my four years at The Berkeley Institute. Although I already loved the subject, she made it fun, engaging and meaningful. Her passion for teaching was amplified as soon as she walked into the classroom. Her love for the subject was contagious and she always pushed us to do our best.
 How has/in what ways have Berkeley alumni helped to shape Bermuda?  
Many prominent figures and exceptional leaders are Berkeleyites. Whether you look into the private sector, public sector, international business, insurance, or politics, there are Berkeleyites contributing and making a difference to the overall success of Bermuda.
What do you like to do in your spare time/extra-curricular activities? 
I love to play sports! I'm a former member of the Bermuda Women's National Football team and currently the Captain for the Bermuda National Netball Team. I am also a member of Phoenix Netball Club and play in the BNA Winter Netball League.
What advice would you share with a student pursuing a career in your field? 
Network as much as you can and as early as you can. Getting your name out there is important and showing interest early can put you one step ahead. I would also encourage students to participate in as many internships as possible to discover what their interests are.

"From the onset Berkeley has been a beacon for the minds of tomorrow," Berkeley's 120th Anniversary Celebration Committee noted.
"The green and gold family is steeped in tradition and culture in academic excellence, Berkeleyites have made and continue to make profound and valuable contributions to Bermuda and the world.
"The Berkeley Institute wants to recognize the exciting and innovative things our alumni are doing, here in Bermuda and around the globe.
"Berkeleyites compromise all walks of life and careers from academia and athletes, to banker and business owners, educators and engineers, politicians and preachers, dancers and doctors to homemakers and hoteliers.
"We are recreational athletes to athletes on the world stage. Classroom debaters to barristers, boardroom strategies to Cabinet Ministers."
And as part of the celebration of Berkeley's 120th anniversary, alumni of the school are being featured on Bernews, and you can read a profile on Patricia Gordon-Pamplin here, Juan Philip Wolffe here, Florenz Webbe Maxwell here, Garon Wilkinson here, Candace Furbert here, Shernette Wolffe here, Scott Wade here, Mustafa Manders Ingham here, and Kristin White here.

Read More About