In celebration of the school's 120th anniversary, the Berkeley Institute Anniversary Celebration Committee is shining a spotlight on its alumni, with the fifteenth profile highlighting Sandra R. M. Burrows, Class of 1978, Gold House.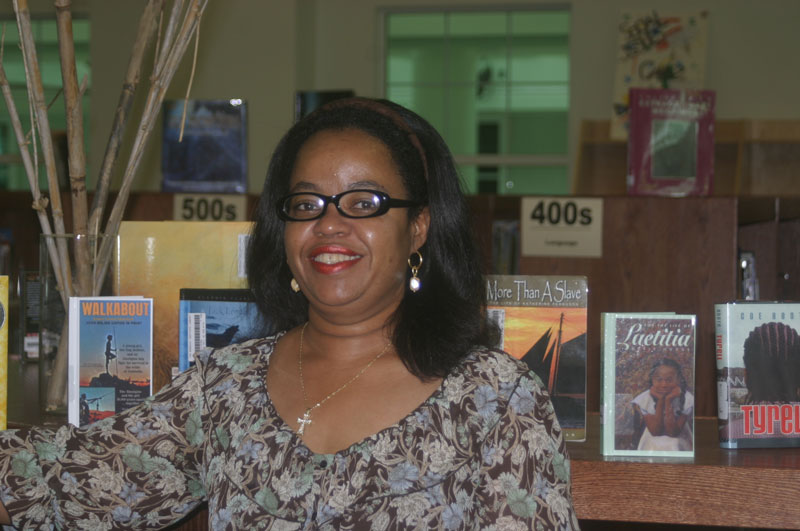 What does it mean to you to be a Berkeleyite?
It means to be civic-minded, focused on continuous learning, living a successful and purposeful life that makes the fight of the school's founding fathers worthwhile. It means keeping the end in view [Respice Finem].
What is your fondest memory of your time at The Berkeley Institute?
The competitive spirit that Berkeleyites possessed: We knew that being selected to attend The Berkeley Institute was an honour and a privilege and we did not take it for granted. We worked hard but we had fun. I recall our English teacher taking our English class to Messina House for the weekend where we studied for our English exams, swam, fished, socialized, etc. [we would have been 4 West at the time] –Mr. Horton always drilled into our heads that 4 West is The Best. I think it had something to do with the fact that he was from Somerset. But I must admit, our class was rather special.
What made The Berkeley special to you?
Having teachers who cared made a difference. There were always those special teachers who saw something special in you and served as a driving force to encourage you to reach for the stars. The late Dr. Clifford Maxwell [teacher of mathematics], Robert Horton, Anthony Pettit [Latin], Edwina Smith [Latin] and Sharon Parris [history] come to mind.
How did your time at Berkeley aid in your decision for your career path?
In fact, I did not originally want to teach. I wanted to be a pediatrician, until I encountered a bloody scene involving a bike accident and the trauma of seeing so much blood was simply too much for me to bear. The whole idea, really was helping children, so teaching was the next best plan and I never looked back. I have been teaching for almost 34 years and I look forward to working with my students every day. No two days are the same and they prove to be a delightful bunch of intelligent, creative and fun- loving students. Berkeley provided me with caring and knowledgeable teachers who were skillful in imparting knowledge. Back then, we studied at least 13 subjects a year. There were no semesters and we started school at 12 years old. My two favourite teachers, Mr. Horton and Mrs. Parris taught English and history respectively. They made the subjects easy and fun to learn and when I went off to university, I pursued a double major in both subjects.
What advice would you give to current Berkeley students and other young people?
Keep your eye on the prize and run your own race. Sometimes the race may seem arduous and the obstacles insurmountable but with diligence and hard work, nothing is impossible. It's not how quickly you finish the race but that you finish. Students need to understand that not everyone is going to be in their corner. In fact, some may feel like they have no support at all. My message to them is that all they need is one person to believe firmly in them and if they can hang on to that, half the battle is won.
What factors played a role in your decision to attend Berkeley?
I attended The Berkeley Institute because I knew I was worthy of attending and being a Berkeleyite was very important to me. Being part of the rich legacy was important to me.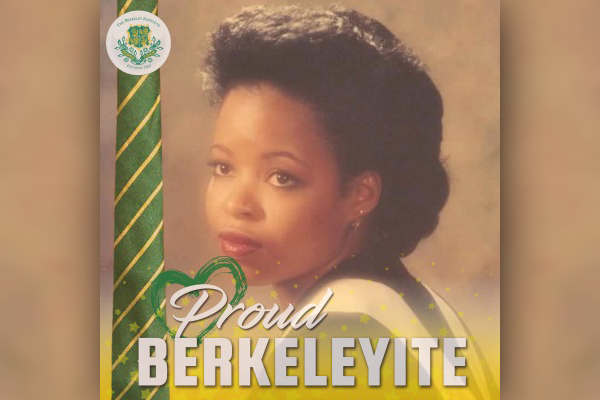 Who was your favorite teacher and why?
Mr. Robert Horton and Mrs. Sharon Parris were my two favourite teachers because they had a passion for what they did and it came through in their teaching. They were strict and didn't take nonsense and I loved that.
What was your favorite subject and why?
English and history – I had a God-given talent for both subjects and loved to learn all that I could about both.
How has/in what ways have Berkeley alumni helped to shape Bermuda?
I think that Berkeley Alumni have helped to shape Bermuda in so many arenas – politics, medicine, law, business, education, technology, entrepreneurship, and the list goes on. Many return to the school and give back with presentations, funds and time. However, I would like to see more of each as we have so many former Berkeleyites who are successful in their own right but are not as active with the school as they should be.
What do you like to do in your spare time/extra-curricular activities?
A good bit of my spare time involves me preparing for my students and grading papers but I also read a lot and proofread the work of many [occupational hazard that I try to curtail], cook, sew, exercise, remodel furniture [I'm very handy with tools – something I taught myself through trial and error over the years].
What advice would you share with a student pursuing a career in your field?
I would tell students that if they cannot bring the passion to the classroom, teaching is not for them; not to focus on salary or spare time – an excellent teacher's salary will never be commensurate with all of the free time given up to tutor and mentor students, prepare lessons and grade papers. Those who truly believe that this is their calling, I would also remind them to make sure they strike a balance between school life and home life to avoid school life becoming all-consuming.
How did Berkeley prepare you for your next steps?
Berkeley prepared me to be confident in whom I was. It taught me that I was just as intelligent as any student coming out of the private schools and that the world awaited my genius.
Do you have any children who attend or attended Berkeley?
All three of my children attended and graduated from The Berkeley Institute – Scott, Skye and Shane.

"From the onset Berkeley has been a beacon for the minds of tomorrow," Berkeley's 120th Anniversary Celebration Committee noted.
"The green and gold family is steeped in tradition and culture in academic excellence, Berkeleyites have made and continue to make profound and valuable contributions to Bermuda and the world.
"The Berkeley Institute wants to recognize the exciting and innovative things our alumni are doing, here in Bermuda and around the globe.
"Berkeleyites compromise all walks of life and careers from academia and athletes, to banker and business owners, educators and engineers, politicians and preachers, dancers and doctors to homemakers and hoteliers.
"We are recreational athletes to athletes on the world stage. Classroom debaters to barristers, boardroom strategies to Cabinet Ministers."
And as part of the celebration of Berkeley's 120th anniversary, alumni of the school are being featured on Bernews, and you can read a profile on Quinton Sherlock here, Wade Family here, Chris Famous here, Margaret Edwena Smith here, Dominique Richardson here, Patricia Gordon-Pamplin here, Juan Philip Wolffe here, Florenz Webbe Maxwell here, Garon Wilkinson here, Candace Furbert here, Shernette Wolffe here, Scott Wade here, Mustafa Manders Ingham here, and Kristin White here.

Read More About