Bermuda recently provided a backdrop for a photo shoot for Lilly & Lime, a line of swimwear "for women D cup and up, designed by Emma-Jane Hughes and Ashleigh Hill."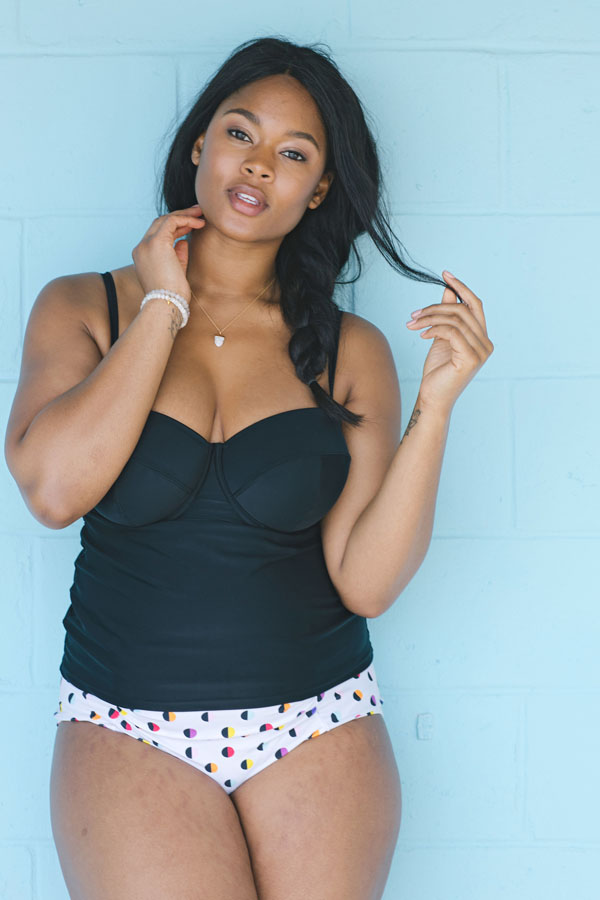 A spokesperson said, "Emma and Ash are both beach bums who from a young age struggled to find swimwear with personality. They had the idea for the brand at a bachelorette party and then spent three years researching. Launched in 2016, Lilly & Lime suits range from 28D to 40HH and are designed to be mixed and matched.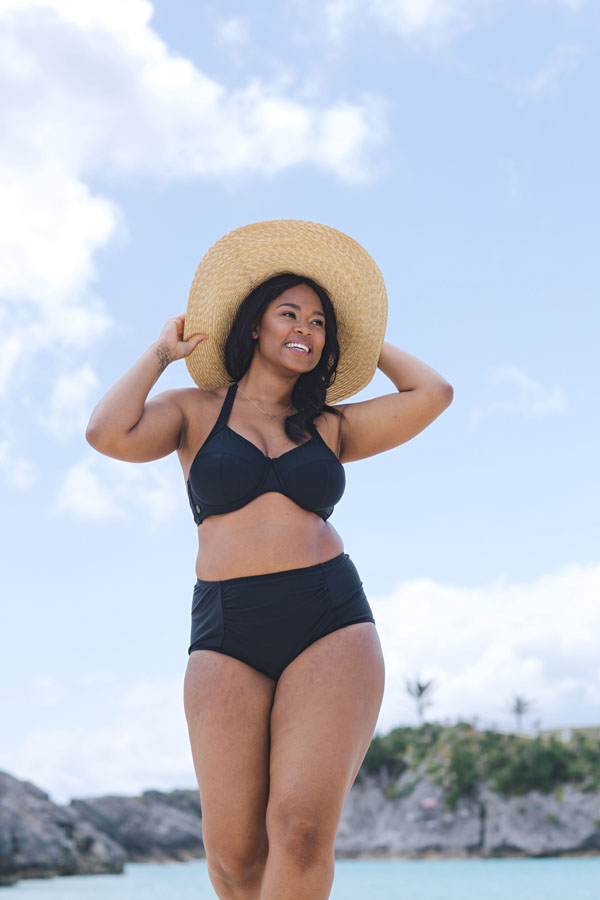 "Lilly & Lime founder, Emma, moved to Bermuda in 2015 with her family after her husband received a great job offer. It seemed like the adventure of a lifetime and a great way to bring up her two young kids.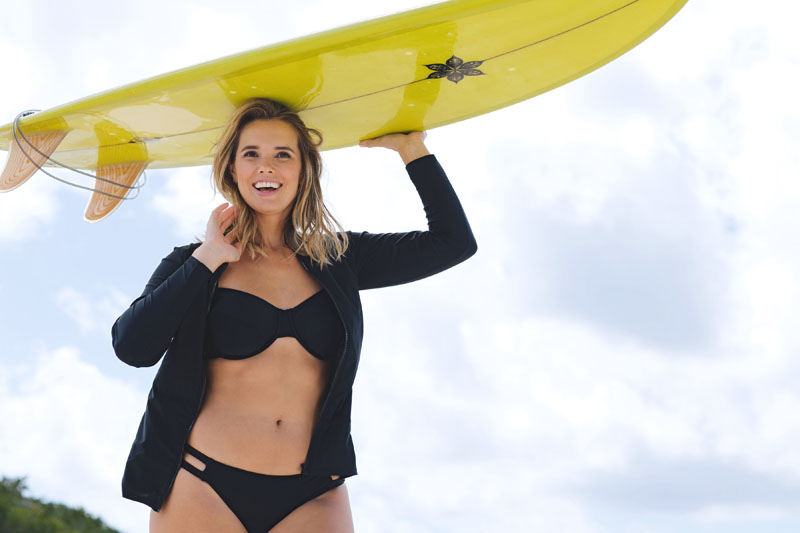 "Bermuda offers everything they were looking for in terms of lifestyle – beach, warm weather, safety and a diverse community, which is a perfect way to make new and interesting friends.
"The location is ideal because it's only one flight to UK and the east coast of the United States. Emma loves traveling and exploring the world with her family, so Bermuda provides easy access to lots of adventures.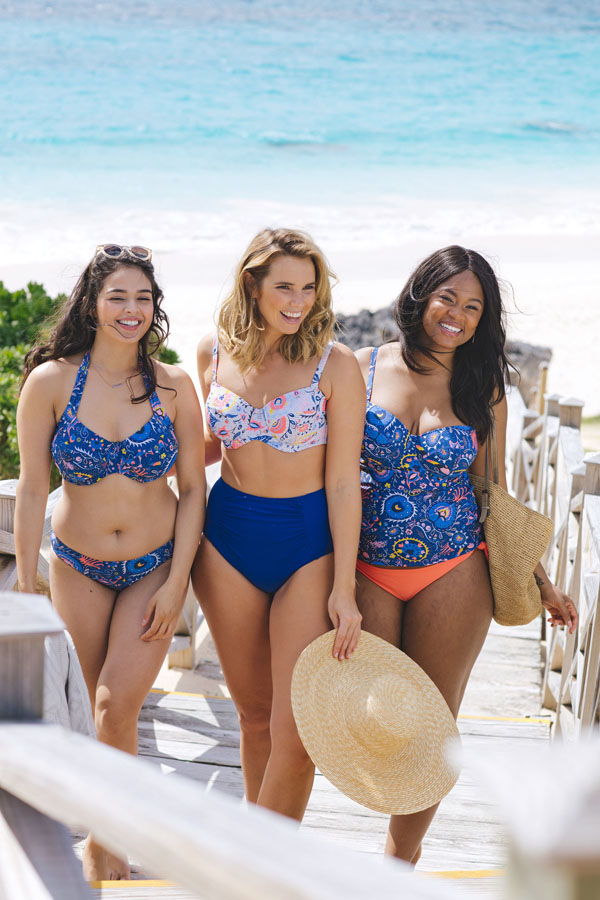 "Lilly & Lime has shot previous campaigns in Australia and South Africa, and now Bermuda. Bermuda has the most beautiful beaches Ash and Emma have ever seen. Furthermore, they have always wanted to work with Meredith Andrews and the BTA helped logistically make it happen. They also partnered with Coco Reefs- they were great and offered accommodation for the models who were flown in from NYC and London.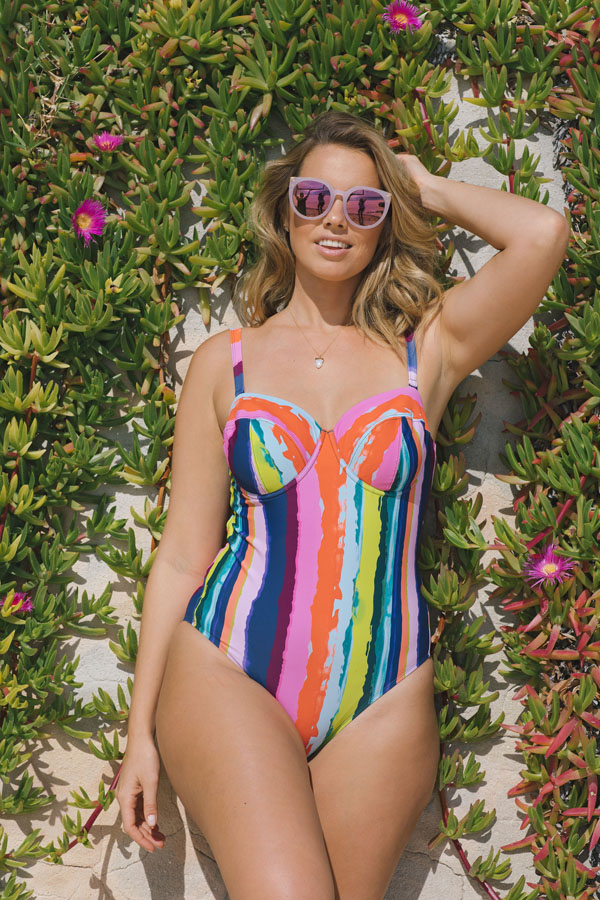 "Hamilton Princess offered their beach club for the shoot and they had a great team of local hair and makeup stylists, fashion stylists, and production crew. It's important for the founders to support their community."
The crew included photographer Meredith Andrews, along with models Bree Warren, Rose Concencion, and Lauren Colfz. The behind the scenes photographer was Christoffah, hair was done by Louise Burdett at Tangles Hair salon, make up was done by Lyndsey Scott-Furtado, the stylist was Desiree Riley, and production was done by Jermaine Simons at Cool Run-Ins.
For more information, please visit their website.

Category: All, Business, Entertainment, News, Style & Beauty