[Written by Robyn Bardgett]
Some people run the Bermuda Day Half Marathon Derby for the challenge or to beat a personal best. Others do it for the bragging rights.
Garon Wilkinson, Nathan Dill and Shane McIlwain have been fighting it out for the last six years with a friendly rivalry to take home the crown – and the self-described title of King of the Derby.
"It's not about who runs the race the fastest," explained Mr McIlwain, "but who slows down the least."
"I know I'll never run a super fast time for this race," he added. "I just want to beat these guys, and the time is irrelevant. The first to cross the finish line is the fastest and gets the crown."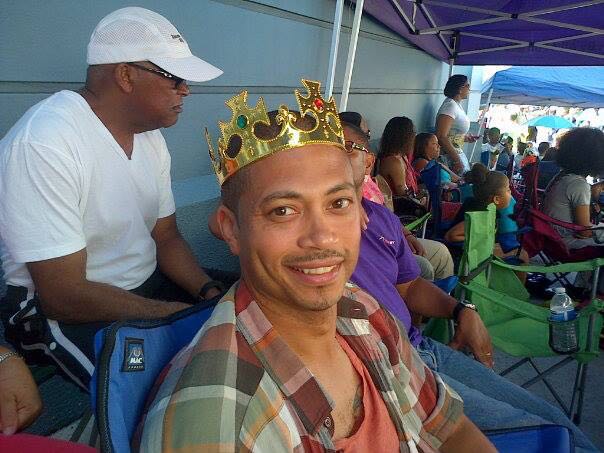 The trio started competing amongst themselves in the Bermuda Day Half Marathon Derby in 2012, each coming from different fitness backgrounds and different experiences with running a half marathon. Mr Wilkinson had an impressive track and field background, while Mr Dill had previously run a Bermuda Day Half Marathon.
"Garon has always been an athlete, and Shane and I, we became athletes later on way into our 20s," explained Mr Dill. "So he was always the mark."
"The guy can do back flips, spin kicks and a half marathon all in the same day," added Mr McIlwain.
"I think that's to my detriment," said Mr Wilkinson, who is the president of the Bermuda Sanshou Association. "People can Google Garon Wilkinson and pull up results from the 90s of me running track and now I'm a few pounds heavier, a few years older, a bit of years of marriage and children, so I'm not that Garon Wilkinson."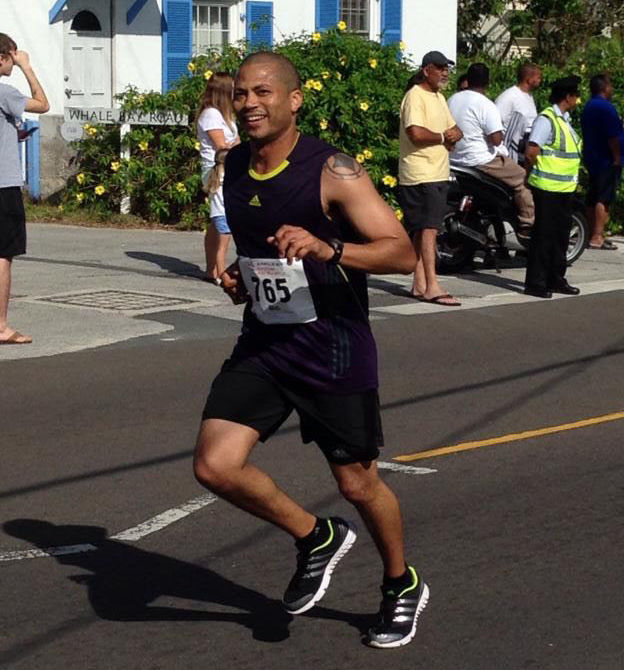 And while life's challenges have sometimes made the race even harder over the years, they believe that you can only win if you show up.
"Last year, neither of these guys were able to run. I ran the race, and it was my slowest finish ever," said Mr Wilkinson. "But I never looked behind me in that race and I knew all I had to do was cross the finish line."
"You knew no one was coming for you," added Mr McIlwain.
This year it will be up to the challengers to battle it out, as Mr Wilkinson will be off-island for a Sanshou event in Barbados. "I know I'll have to relinquish the crown," he said.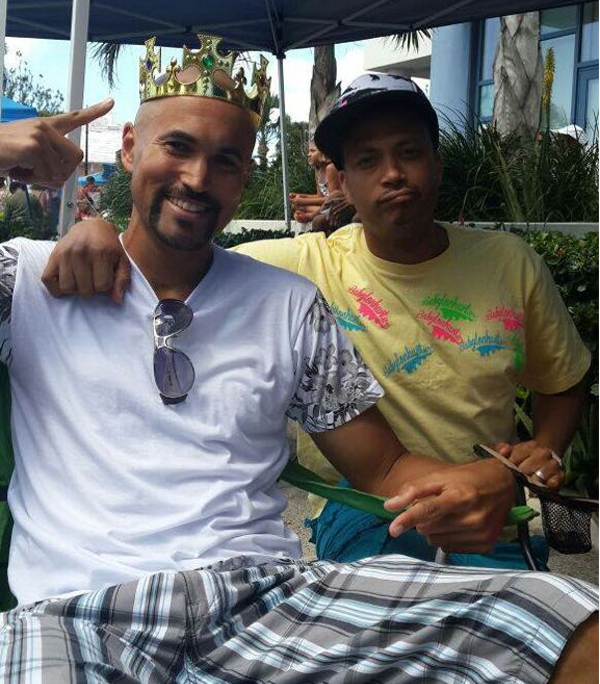 However, this year will present it's own challenges for Mr Dill – he's expecting twins at the end of May.
"But if I'm on the island, I will run it, so Shane's not going to win by default," he said.
Along with the crown, the winner also gets treated to dinner and drinks at their choice of restaurant. And, of course, a year's worth of bragging rights.
"That's what I run for," Mr Dill said. "Just so I can talk crap to these guys the whole year. And they just gotta take it."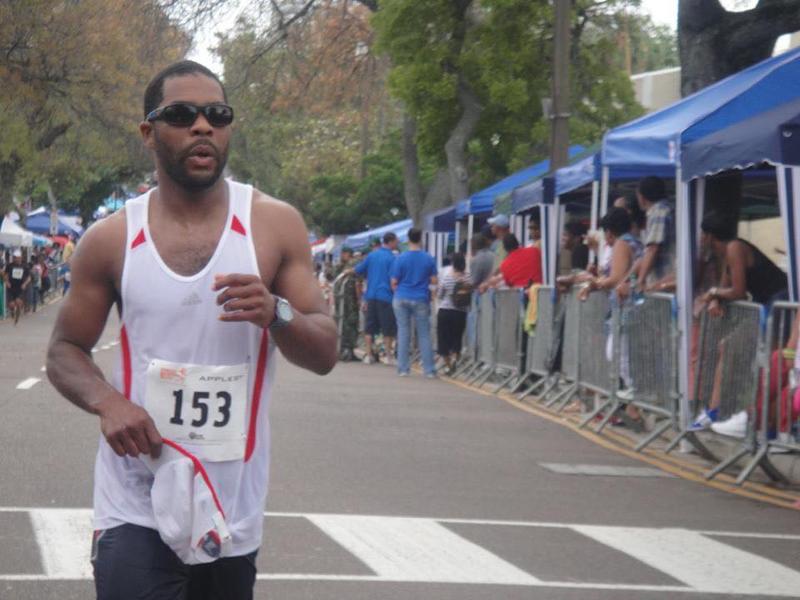 Along with winning the crown in the race out of St George's in 2017, Mr Wilkinson took the title home with one of his personal best times of 1:41 in 2014 coming out of Somerset.
"There were people out who knew we were competing amongst ourselves so some spotters said, yeah, Garon is like a minute ahead," said Mr McIlwain, reliving that race battle.
"By the time we got to Burnt House Hill, someone said Garon was 10 minutes ahead. We thought their clock was wrong! Nate and I picked it up, but Nate outsprinted me at the end, and just as I was gasping at the finish I see a smiling Garon coming towards me and I remember he said 'That's a wrap', and I thought, I'm going to show you, and 2015 was my fittest year."
"Shane was a beast," agreed Mr Dill, who lost out to Mr McIlwain that year. However, he managed to take the crown in 2016.
Along with fighting it out for the fastest time amongst themselves, the trio also battle with challenges of the race course, the other competitors and the humid weather conditions on race day.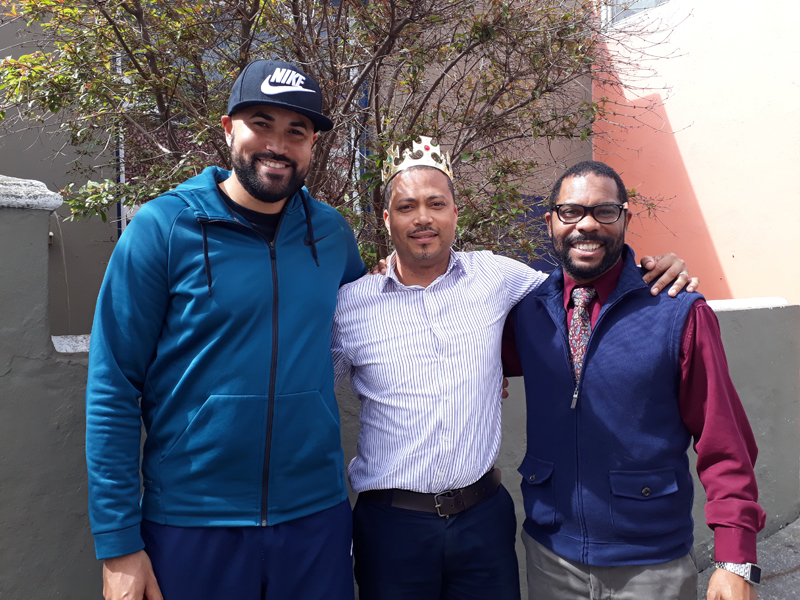 "Running through town is always the hardest part of the race," said Mr Dill. "One year it had been raining and there was that big puddle at the end and I was swimming in the puddle. You don't care at the end, at that point its just survival."
But despite its challenges, the Bermuda Day Half Marathon Derby holds a special place for all of them.
"It hurts when you're finished the race," said Mr Wilkinson. "But a couple of weeks pass and you're like, I'm going to do it again next year."
"Everybody comes out and the island shuts down, so it's a real carnival type atmosphere," said Mr McIlwain.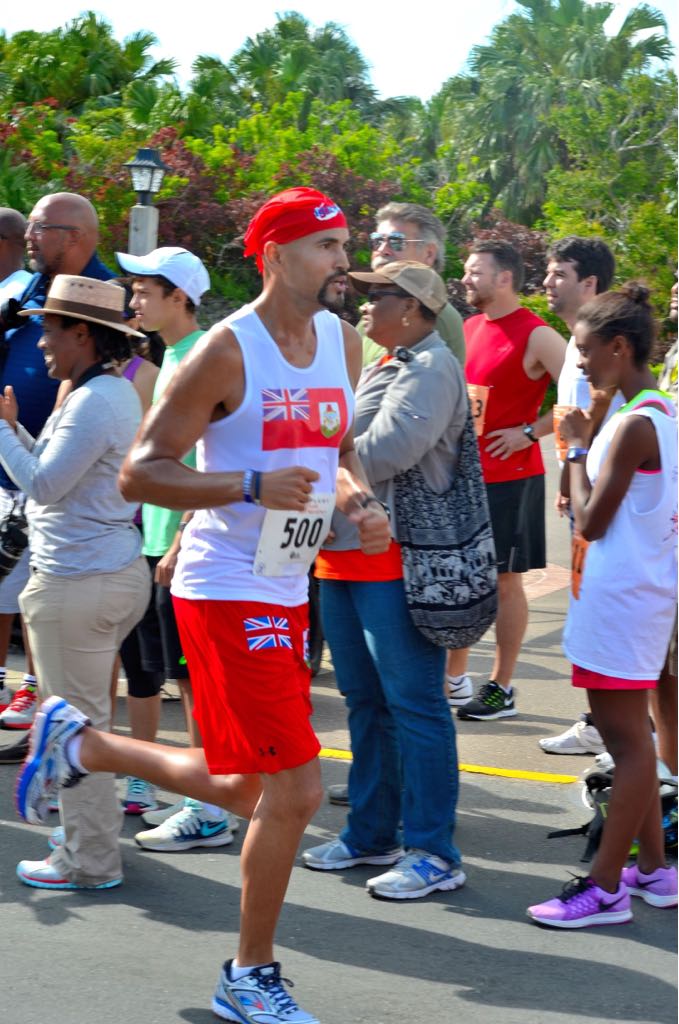 Amongst the crowds are those people who put in the extra effort to help keep the runners motivated.
"You count on the consistency of people being out there cheering you on," said Mr Dill. "There's always somebody at Red Hole with jelly beans, someone on Court Street with oranges and the people with sponges on Harbour Road, and the ones who spend time and effort building the showers – we love all those people."
The 2018 Bermuda Day Half Marathon Derby will take place on Friday, May 25. For more information about the race, or to sign up, follow here.

Read More About