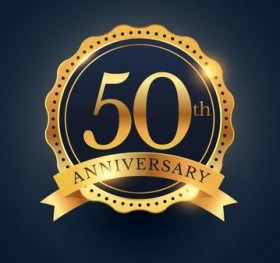 The 50th anniversary of the 'Right to Vote for All' in Bermuda on Tuesday, May 22 "offers an opportunity for our entire community to express our appreciation for those who provided the foundation of our democracy."
A statement from groups including Bermuda National Trust, Bermuda National Library, the Chewstick Foundation, the Committee for Uprooting Racism in Bermuda, the Human Rights Commission, and Imagine Bermuda said, "We are inviting residents to cast a 'Vote of Thanks' to those on whose shoulders we stand between Noon and 2 pm on that date, at City Hall.
"Basic democracy in Bermuda was achieved through the work of many, over several decades. While our 'National Heroes' played vital roles, we are reminded that this has been a team-effort. So let's share our gratitude by celebrating all involved.
"Gladys Morrell is well-known for leading the Suffragette campaign from 1919, but most of us are unaware of the role, for instance, of Dr. Eustace Cann in facilitating the successful step for Women's voting rights in 1944.
"Dr Gordon, who took up the baton only weeks after that success for women, played a legendary role at the helm of the Bermuda Workers' Association. However, there were many other men and women whose efforts were vital in having the Labour Movement expand awareness about voting rights and other matters, by the time the BWA had morphed into the BIU in 1947.
"The genius of the Theatre Boycott, later in 1959 was the approach adopted by the Progressive Group, putting personalities aside. They demonstrated whole team appreciation.
"In 1960, when some of 'Boycott team' collaborated with Pauulu 'Roosevelt Browne' Kamarakafego and others, the result was the Committee for Universal Adult Suffrage [CUAS]. That synergy successfully put 'Voting Rights for All' on the centre stage.
"The impact of the success of the CUAS led to the creation of the Progressive Labour Party, on the eve of the General Election in 1963. The set-back manifested as the Plus-Vote – strengthened resolve to continue to move forward.
"The momentum created led to the Island's first General Election under Universal Adult Suffrage on May 22, 1968 and the creation of Bermuda's maiden Constitution, through a dynamic between the 'sides' and a synthesis involving; amongst others Dame Lois Browne-Evans and Sir Henry Tucker. However, success came, through a team-effort.
"Let's join together in appreciation and offer a 'vote of thanks' to all involved."
Read More About