In the second in a series of profiles of the young men competing in this year's Alpha Beautillion, we spotlight Gabriel Smith from Saltus Grammar School.
Gabriel Smith was born on March 23rd, 2001, to Jill Virgil and Corin Smith. Since his childhood, Gabriel has been an avid lover of the arts.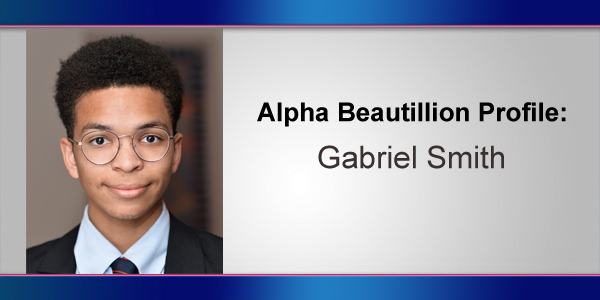 He began piano under Mrs. Hillary Lightbourne at the age of 5 and quickly discovered one of his greatest passions. He loves singing and moving which have allowed him to land spots in his school musicals, theater productions, and instrumental performances.
Gabriel finds great enjoyment in spending time outdoors and frequently takes walks to the arboretum where he takes photos. His favorite subject is the elusive bluebird, which he rejoices in discovering flying about amongst the trees.
This playful nature of his goes beyond playing with birds and extends onto the football field, a place where Gabriel can frequently be found playing defense or goalkeeper for his team.
Gabriel enjoys running track, proudly having ran for his school's interschool relay team since the end of middle school. He loves exploring the island's waters, a pleasure aided by Gabriel's status as a certified rescue diver with PADI and as a seasoned sailor.
One of Gabriel's greatest joys is being able to serve God. He shows this by involving himself with religious activities, such as counseling at St. Micheal's Bible Camp. Gabriel has attended Saltus since his first year of middle school, and has loved his time there.
He's involved in the Saltus Concert Band and Jazz Band, the Saltus Singers, and the Bermuda School of Music Choir, singing bass. Gabriel takes great pride in his range of musical talents, and attributes his love for music to the environment in which he grew up. Since his childhood, Gabriel's home has always had some kind of music playing in the background.
Gabriel has a great interest in serving his community and demonstrating his talents to those around him. He believes that with the tools he's been given, it's his duty to leave the world better than he found it. He wishes to make his family proud by representing Saltus this year as their nominee for the 2018 Alpha Beautillion.

The Alpha Beautillion is a "Rite of Passage" Ceremony where top high school male students demonstrate their oratorical ability, talent, and community service activities as they compete for scholarships, with a bursary prize of $5,000 awarded to the top male and smaller monetary awards given to all other participants.
The 17th Annual Alpha Beautillion will be held on Sunday June 3rd at the Ruth Seaton James Auditorium, with regular tickets costing $25 and patron tickets costing $50.
Tickets are available at bdatix.bm, and for more information please email beautillion@bermudaalpha.bm. For all our coverage of the Alpha Beautillion click here.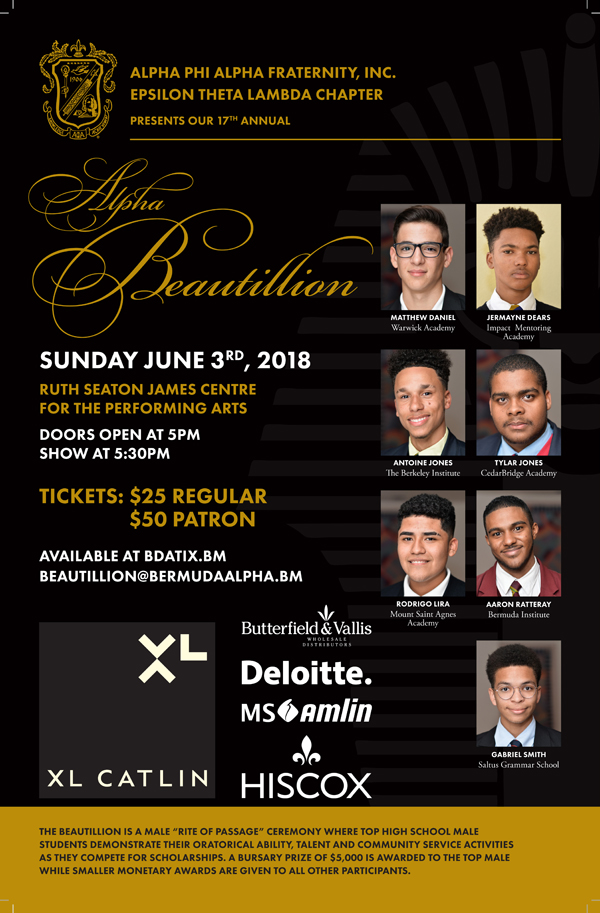 Read More About