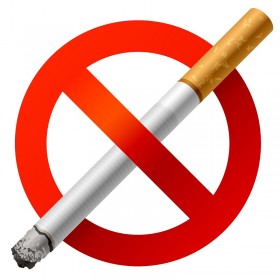 An inmate complained to the Ombudsman's office about the smoking ban in prison, however the office declined to act on the complaint, noting that the smoking ban had been implemented nearly seven years before the inmate lodged the complaint.
This is according to the recently released Ombudsman report which said, "An inmate wrote to our Office complaining that the Department of Corrections had unfairly implemented a ban on smoking within 'the prison walls'.
"He claimed that Corrections had implemented this policy suddenly without adequate support for the inmates in coping with their addiction to nicotine.
"Our Office made enquires with Corrections to understand its smoking policy and how and why it was implemented. Corrections provided us with a comprehensive response, which clarified that the smoking ban had been implemented nearly seven years before the inmate lodged his complaint.
"Our Office declines complaints where the administrative action happened more than one year before the date of the complaint, unless there are special circumstances. Before declining this complaint, we considered the views of international colleagues on smoking bans in prisons.
"This included New Zealand's Office of the Ombudsman, which noted in its 2012 report on inmate health services that a smoking ban similar to Bermuda's 'from a general health perspective…would appear to be a positive initiative.'
"The Ombudsman has discretion to pursue a complaint even where a complainant was aware of the actions more than a year before contacting us. In this case, we confirmed Bermuda's prisons were implementing a policy that was consistent with the best practices of other jurisdictions."
The report went on to note that the Department of Corrections implemented a smoking ban in all of its facilities in April 2009, which applies to inmates, staff and visitors.
The report made the following points:
Before Corrections implemented this policy, its medical team and other staff did months of research on the adverse effects of smoking in a closed environment such as a prison.
Corrections' facilities are not exempt from the Government-wide smoking ban that is in place for all Government buildings, effective 1 August 2016.
Corrections, in deciding on whether to implement a smoking ban, noted that there were many inmates and staff who live and work in Corrections' facilities who are non-smokers but were subjected to dangerous second-hand smoke when smoking was allowed.
To prepare inmates for this change, Corrections sent notices offering educational and medical support for inmates if necessary, which included smoking cessation classes and nicotine patches for those who needed them.
17% of complaints the Ombudsman's office received last year were from inmates, the report said, explaining that "this is up from 10% in 2016 and 5% in 2015. This was a result of an increase in interaction between our Office and inmates.
"In 2016, our Office gave a presentation about our jurisdiction and our complaint handling processes to inmates at all local prisons. In 2017, our Office scheduled two days to meet with inmates in all facilities in all units to discuss a new way to contact our Office. After each of these presentations, we received an influx of complaints from inmates – over 60 in total."
The Ombudsman for Bermuda Annual Report 2017 follows below [PDF here]:
Read More About